Got Junk Rock? Holland America Line does. Created by the group Recycled Percussion back in 1994, the band creates music with whatever they can get their hands – or rather, drumsticks – on, including buckets, power tools and ladders.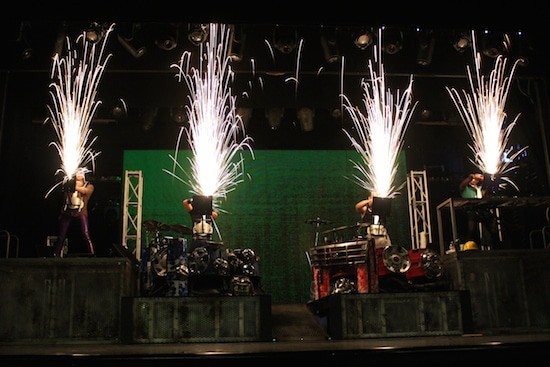 Recently, they wowed audiences on Holland America Line's Westerdam in Alaska. And here's 6 reasons why we think they'll wow you too:
1. See them LIVE! Things are always better live and in person – concerts, sporting events, sunsets. You saw Recycled Percussion on TV – they came in 3rd on America's Got Talent and now's your chance to see them on your cruise ship. They performed live across the country at colleges, NBA halftimes and NFL halftimes. They even play shows in Vegas too, but wouldn't you rather go on a cruise at the same time? Gives a whole new meaning to 'If the ship's a-rocking…'. The Recycled Percussion franchise is now performing on select Holland America ships.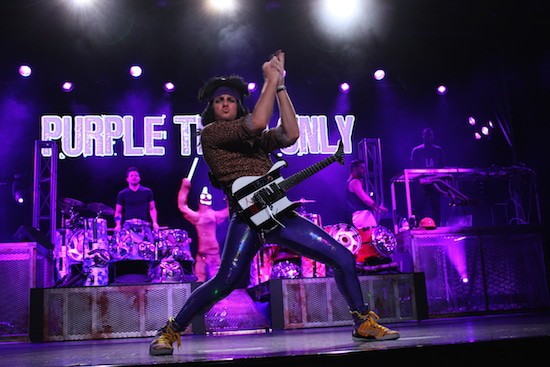 2. You get to play too. When you enter the ship's lounge to catch the show, you become part of the show. You'll get a drumstick and special instrument to join in on the fun.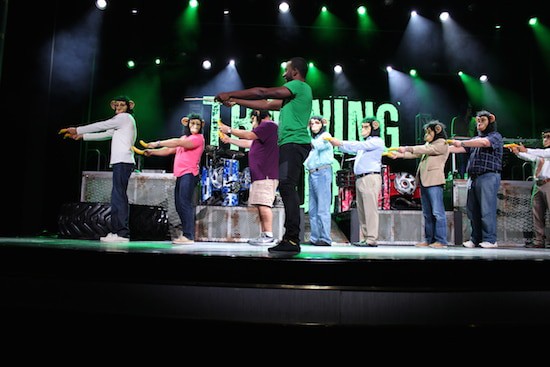 3. New Hampshire. That's where the four members of the band are from the Granite State. Ok, that doesn't really have anything to do with you, but don't the nice folks from the northeast deserve some warm sunshine on a cruise? They've got really tough winters. Founded and still led by Justin Spencer (the world's fastest drummer), the group also includes Ryan Vezina, Matt Bowman and Jason Davies.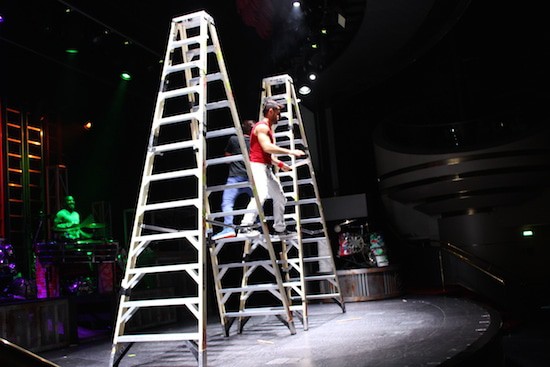 4. It's all about the equipment. Ladders, buckets, power tools and electric guitars. Oh my. The real question here – is what won't this group create music with? Some other objects you might see incorporated in their act: vacuum cleaners, fans and drills.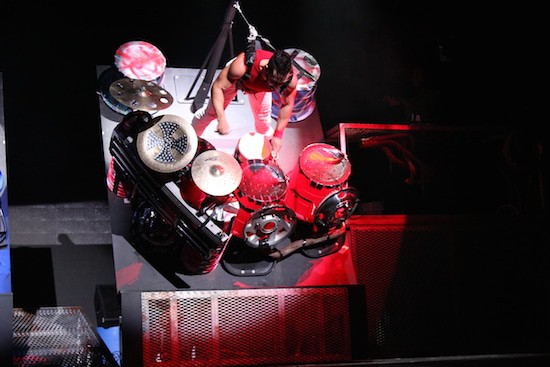 5. The stage. Holland America installed a staging set-up just to accommodate this highly interactive and fun show. It's called the 'Great Wall of Percussion' and is a suspended 3,000 pound set with 4 drum kits. Not your average drum kit, they're made from cans and recycled buckets. The four band members strap into the drum kits and the wall rotates all the way around during the show – including upside down!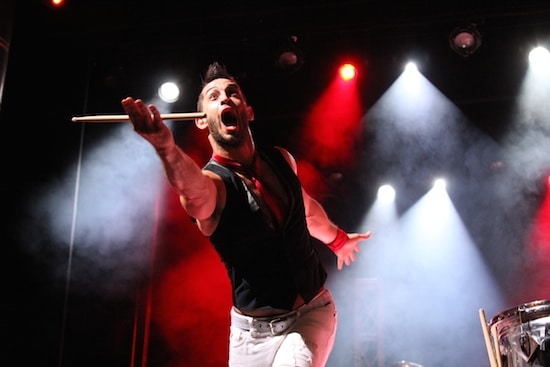 6. Genre. You'll hear hits from yesterday and today in whole new ways. There's not a genre this group hasn't mastered and you'll hear them all during the show.
Have you caught Recycled Percussion's show yet? What did you think of it? Be sure to check out the pics from this show on the Cruise Radio Facebook page.

Hear our broadcast aboard Holland America's Westerdam below:
[smart_track_player url="https://traffic.libsyn.com/cruiseradioshow/CR_8_8_14_AU.mp3″ title="Holland America Westerdam Show" artist="Holland America Westerdam Show " ]
Have you subscribed to Cruise Radio yet? Subscribe to us on iTunes and Stitcher Radio Network.