Remember how your mama always said that if something was too good to be true, it probably was? Well, folks in at least four state are definitely regretting having ignored that wisdom in the wake of the arrest of a woman from Farmersville, Texas, who appears to have used Facebook to scam numerous would-be cruisers out of their hard-earned money. And now, her victims are hoping to convince Carnival Cruise Line to prevent this woman from ever setting foot on one of their ships again.
How They Were Scammed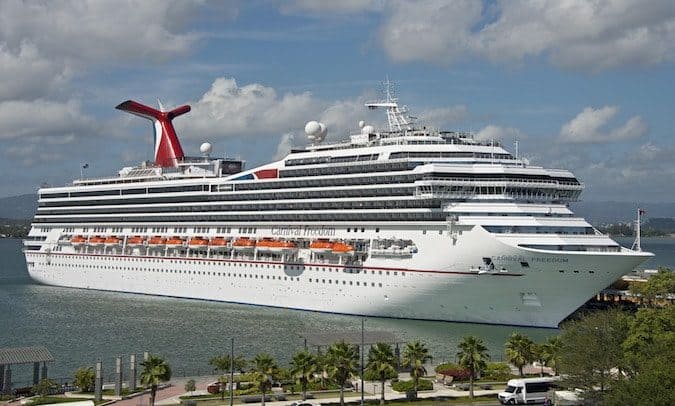 According to news reports out of the Dallas/Fort Worth area, Tracey Graf was arrested on charges of felony theft and is being held on $25,000 bond after having used Facebook to sell trips on a cruise aboard the Carnival Freedom departing out of Galveston on July 1st. But when late May rolled around and those bilked by Graf had yet to receive any booking information, they became concerned. And when they tried getting answers in the Facebook group through which they'd originally connected with Graf, any messages asking for a refund or raising suspicions were deleted.
According to Amanda Moore of Arkansas, Graf supposedly was offering cabins on the Carnival cruise for $250, saying that they were staterooms booked by other passengers who had cancelled, thus making them available at a substantial discount. Reportedly over 150 people were in the Facebook group, many of whom had booked through Graf either the cruise out of Galveston or another out of Hawaii.
What The Victims Are Saying
Several of Graf's victims have turned to Facebook, posting a message to the pages of the Carnival Freedom's cruise director, the line's senior cruise director, John Heald and the line's corporate page, which reads, in part:
"Earlier this year, I was approached by a woman, Tracey Graf of Colin County, Texas, who claimed to be a travel agent representing both Carnival cruise lines and Inteltravel. During this time, she offered cruises at incredible rates to me and hundreds of other cruisers. Currently, 183 people are involved in this scam. Law enforcement from two states (Arkansas and Texas) here in the United States are involved."
The missives go on to say, "I would never begin to ask for anything from Carnival, as it is not [their] responsibility. However, I am asking that this woman be banned from Carnival cruise lines in the future for the safety of all guests."
A rep for Carnival told the Dallas/Fort Worth news agency that they are aware of the situation and are currently working with law-enforcement. Unfortunately, this is not Graf's first offense. In fact, at the time of her latest alleged scam, she was community service for previous charges regarding forgery and credit card abuse.