There's yet another delay for Ritz-Carlton's new oceangoing brand, The Ritz-Carlton Yacht Collection. This news comes less than two weeks after the line announced that its ship Evrima had successfully completed sea trials.
The new cruise line has been forced to push its debut date back multiple times; it was initially scheduled to launch in early 2020. This time, The Ritz-Carlton says the delay is due to a "prolonged metalworkers strike in the Cantabria region of Spain."
The protests have impacted the ship's finishing process, so the line has now pushed back the inaugural voyage from August 6 to August 31, out of Piraeus, Greece.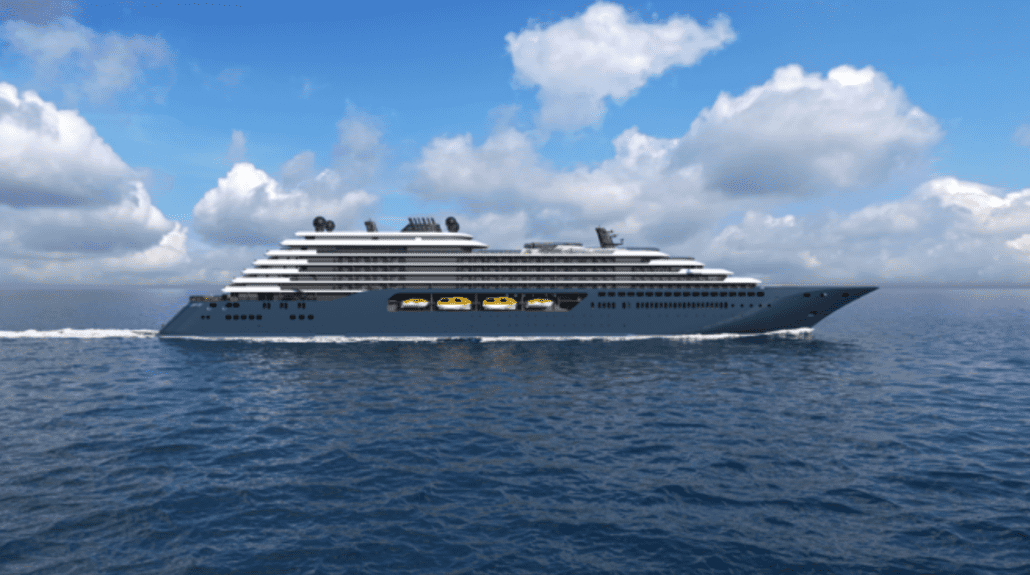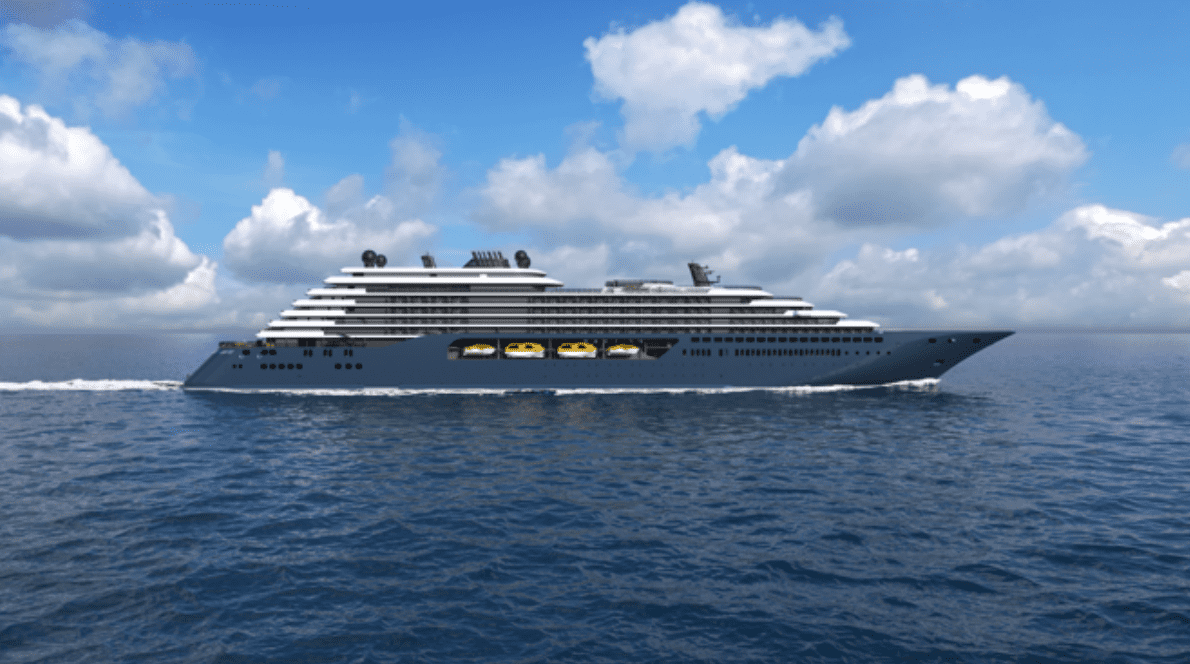 Following the sea trials, the ship's finishing touches have been ongoing at the Astander Shipyard in Santander, Spain.
"The Ritz-Carlton Yacht Collection, its subcontractors, and the Astander Shipyard are not involved in the metalworkers' disagreement," the line said. "However, violent protestors repeatedly gathered at the shipyard's gates, making it difficult for workers and subcontractors to safely access the facilities. We have since been able to resume completion work on Evrima."
Douglas Prothero, CEO of The Ritz-Carlton Yacht Collection, said "After making significant progress on Evrima and recently conducting a series of successful sea trials, it is upsetting to have faced interruptions that are outside of our control, however, the safety and wellbeing of those working on the ship are our top priority."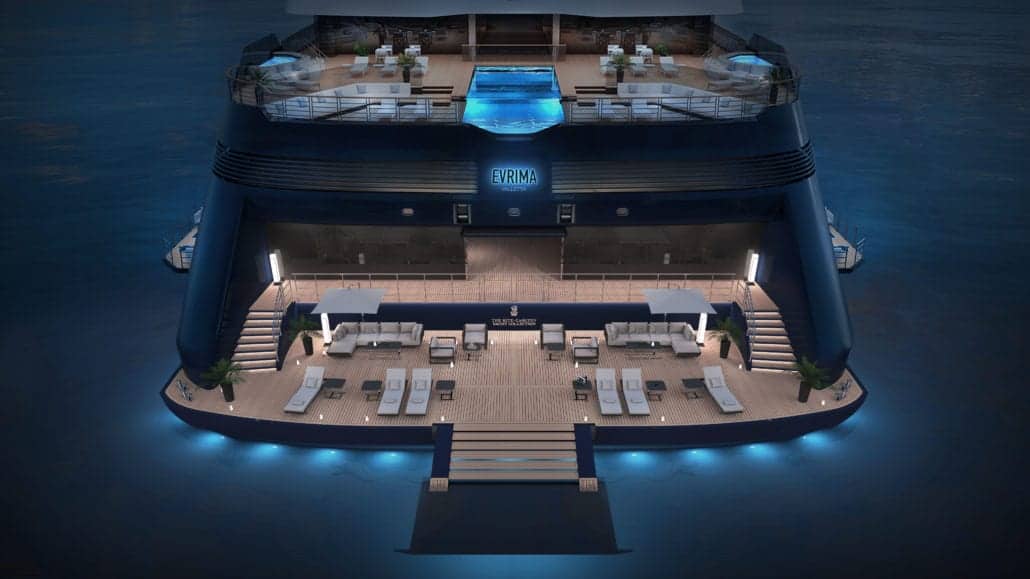 Evrima is 26,500 gross tons, and will be able to hold 298 guests. Highlights of the ship include Southeast Asian restaurant Talaat Nam, al fresco Mediterranean restaurant Mistral, the aft Marina at the water's edge with water toys and the Marina Terrace above it, an infinity pool, spa with sauna and steam room, and a dedicated space for kids.
Evrima is the first of three custom-built yachts that Ritz-Carlton has on order. The second and third are scheduled to debut in 2024 and 2025.
READ NEXT: Popular Carnival Ecstasy Antique Finds New Home on Carnival Celebration