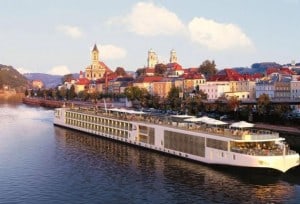 Travel is every photographer's dream. Those with a passion for photography have a way of finding the beauty in everything they see, and travelling allows them to see the world for themselves and capture the beauty of different people and cultures, and to discover new things. Everyone takes pictures when they travel, but a photographer is a person who truly finds magic in the still frames of life they capture, allowing them to bring a small piece of another place home with them.
Travel photography is even more appealing to those with a sense of adventure or a longing to explore, and capturing images of new things which you may not have even known existed is a great way of collecting memories and sharing your discoveries with friends, family, and thanks to the internet, even the world.
Anyone who has a real interest in travel photography will have done at least some travelling, even if they've gone no further than their own country. Not everybody has the means to keep visiting different places because it can be expensive, and some people prefer to travel on annual holidays. These people might feel like they are missing out on an adventure and on discovering other places.
If you're somebody who loves photography and travel but doesn't have either the time or the money to continuously jet off to new places, then there could be a solution for you which will allow you to discover as many new places as you like without having to go away multiple times throughout the year.
This solution is going on a river cruise. When many people think of cruises, they picture a luxurious ship, sunshine and sandy beaches, but not a lot else. However, for those who love to explore and experience different things, a cruise could be perfect. Cruise ships stop off at multiple places so you are not limited to just one location to explore, which means when you come home your camera will be filled with pictures from lots of new lands you've never seen before, and not just one place. There are loads of different routes you can take, so if you just want to sail around one country and explore the different regions, or you want to visit lots of countries and get a taste of each of them, you can find a route that suits you perfectly
A river cruise is a great way for everyone to travel, but photographers especially, because there are so many different options of things to see. You can stop off in one place and take pictures of historic ruins, then stop in another and take pictures of the countryside and wildlife. You can do whatever you want to do in each location with no boundaries, and you can see a large number of the things you've always wanted to see in the space of just one trip, rather than several.
One type of cruise which is absolutely ideal for travel photographers, especially if the cost of travelling is an issue, is a cruise around Europe. European cruises are brilliant because they give you an opportunity to explore the culture and landmarks of all our nearby countries, all in one trip.
Europe is a truly amazing place to discover by cruise because it is so rich in culture and history, and there is such a diverse range of landscapes. You could spend a day enjoying the magical romance of Paris and admiring the gorgeous architecture of the Eiffel Tower and Notre Dame, then spend another day learning about the history of the Colosseum in Rome or floating in a canal in Venice. You could be enjoying a solitary walk along a peaceful cliff top, or you could be sunning yourself on a golden beach. There's something for everyone, and a place as diverse as Europe is a photographer's paradise.
Europe cruises are an amazing experience firstly because you can see so many different things and secondly because even if you wish you could have travelled further away to countries you've never been to and may not have even heard of before, your cruise won't be any less luxurious and the journey will be just as amazing as it would be to any country. You'll be able to pass the time sunbathing on the deck, enjoying top class entertainment, eating some of the finest food and of course taking some amazing photographs of the things you come across whilst at sea, whether it's the beauty of the ship itself, the sight of the shore from far away or even the various sea creatures you might sea hanging around your ship.
Cruises are a truly excellent experience for any kind of photographer because they expose travellers to a huge range of new and different things which they haven't seen, tried or experienced before. Photography is all about capturing the beauty of something, and who better to do it than somebody who is just discovering it for the first time?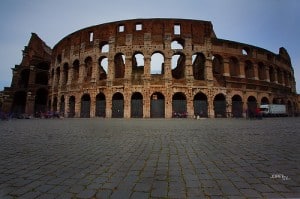 Subscribe to our Cruise Updates.