The cruise industry comeback continues, with Royal Caribbean breaking ground on a new $110 million terminal at the Port of Galveston. The news comes after more than a year of delay and fears that the project might never come to fruition.
"It's finally started," said Albert Shannon, chairman of the Galveston Wharves Board of Trustees. "After all the preparation, all the negotiation and the pandemic and everything else, they've finally started."
The terminal, designed to handle Royal Caribbean's massive Oasis-class ships, looked at one point like it would become a casualty of the global pandemic.
Royal Caribbean and the Port of Galveston announced plans to build a third terminal in 2018. In December 2019, reports said Royal Caribbean was on the verge of signing a long-term lease agreement with the port.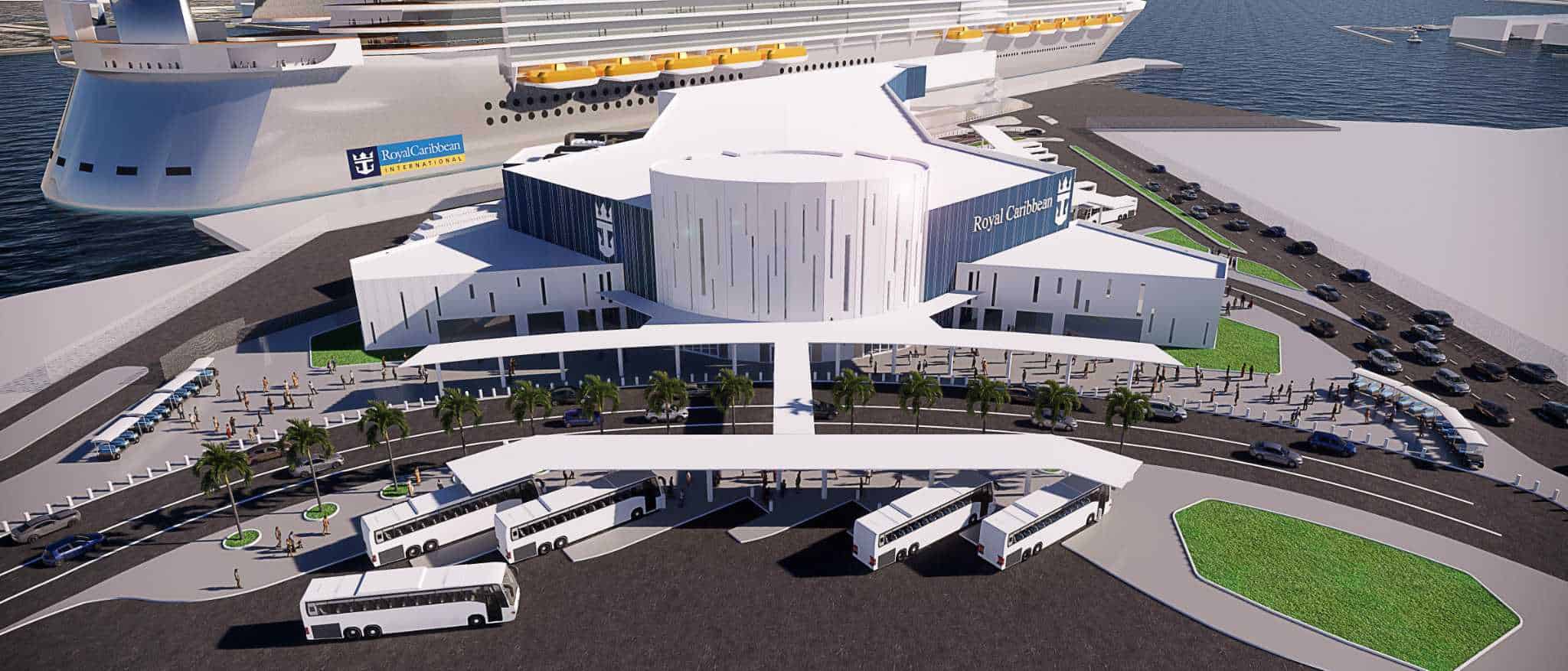 READ MORE: CDC Revises Cruise Ship Warning to Focus On Unvaccinated Passengers
But then came COVID-19 and the agreement was delayed for a year. Royal Caribbean asked for and received a 12-month extension on its due diligence period for the new terminal, during which time it could have walked away from the deal. But despite losing $5.8 billion in a lost 2020, the cruise giant clearly still sees value in the Texas project. 
50 Million Live Within 12 Hour Drive Of Galveston
Port of Galveston director and CEO Rodger Rees says the fact that 50 million Americans live within a 12-hour drive of the port makes it highly attractive to Royal Caribbean and other cruise lines.
"This construction project is part of Royal's future because of the huge market that we represent to them," Rees said during a recent port update webinar. He added that he'd been told by Royal Caribbean executives that of some 20 capital-intensive projects on the books prior to the pandemic, the company put a hold on all but two — the new terminal in Galveston and a major new facility in Freeport, Bahamas.
READ MORE: Another First as Royal Caribbean Ship Sails From Nassau
The terminal is being built on a 10-acre site that is mostly paved in concrete. Before construction of the building begins, acres of pavement needs to be ripped up and removed. The project is estimated to support about 400 construction jobs.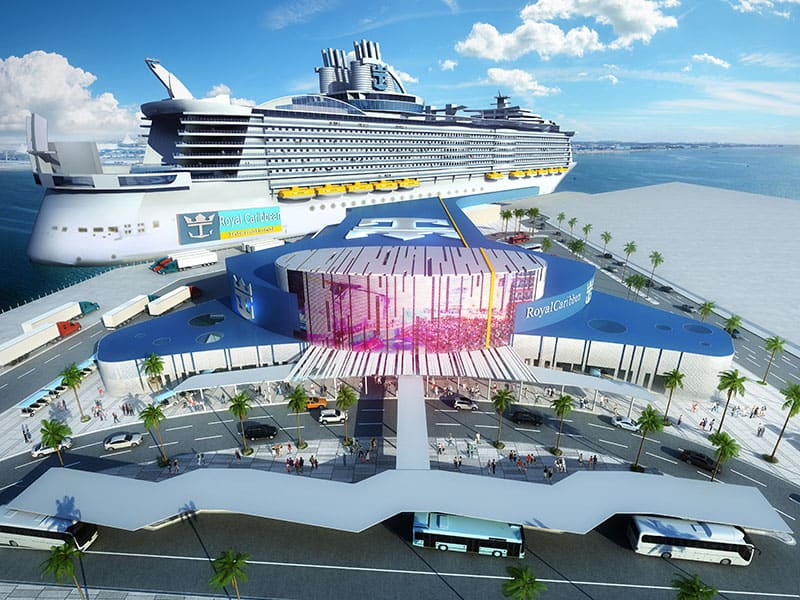 The two-story terminal building will be about 150,000 square feet. Multiple concept drawings of the new terminal have been released, but Royal Caribbean has not yet announced a finalized design for the building. According to port officials, the latest design concept features a building with a large rotunda, painted blue, with a covered passenger drop-off area spread out in front of it. 
Thanks to an extension, Royal Caribbean has until 2023 to finish the project. But the plan is to have the new facility ready to host the 5,400-passenger Allure of the Seas, which is scheduled to offer western Caribbean cruises from the Texas port beginning in November 2022.