Royal Caribbean has announced that they're further suspending cruise operations in Australia and New Zealand through December 31, 2020. This announcement follows a further suspension of cruises by the Australian government, which now runs through December 17.
Following Royal's announcement, sister brand Celebrity Cruises also announced they would be doing the same for Celebrity Eclipse and Celebrity Solstice.
Royal Caribbean has also canceled China cruises departing October 1-31, 2020 aboard Spectrum of the Seas.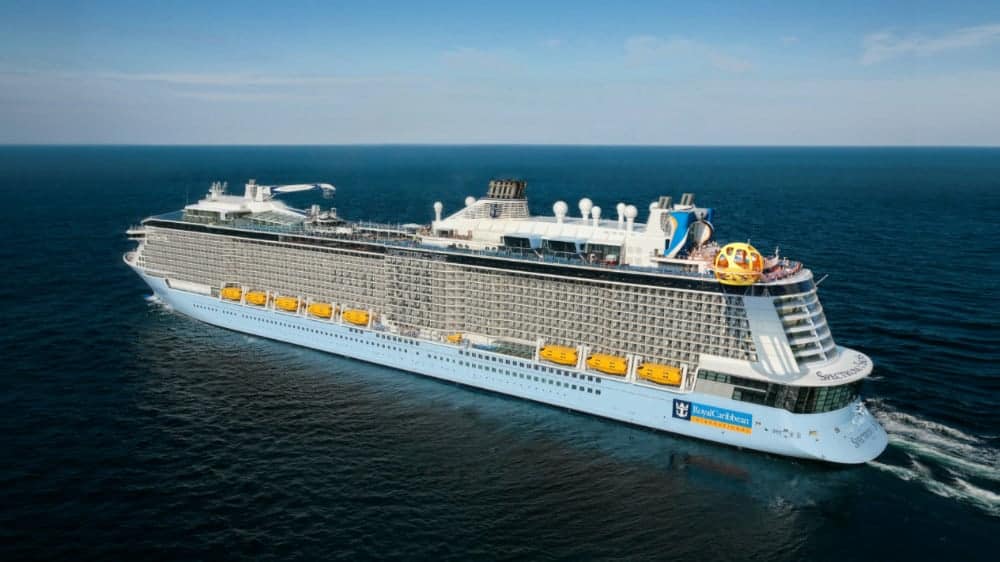 Booked Passenger Compensation Options
For travelers who are booked on one of the affected sailings, and who have not previously canceled under Royal Caribbean's 'Cruise with Confidence' offer, the line has three options for compensation.
1. Lift & Shift
On or before September 28, 2020, guests may move their booking to a qualifying cruise next year (in 2021) and the fare they paid/promotion they booked under will be protected. Qualifying cruises will be those that are the same itinerary type, sailing length, and stateroom category, and within the same 4-week window of the original cruise date.
2. 125% Future Cruise Credit
Affected guests are eligible for a 125 percent Future Cruise Credit that is based on the total cruise fare paid. If no other option is chosen, it will be automatically issued on or before October 16, 2020. Taxes, fees, and pre-purchased amenities and packages will be automatically refunded within 45 days from the cancellation date. Those using this offer for a future cruise must book it on or before December 31, 2021 and sail by April 2022.
Those that have already taken advantage of the Cruise with Confidence policy will still receive 100 percent Future Cruise Credit, and this offer is not available to them.
READ MORE: Royal Caribbean Talks Cruises, Testing, Ship Sales and More
Travelers who have redeemed their Cruise with Confidence Future Cruise Credit on a sailing that has now been canceled will see their original Future Cruise Credit reinstated, plus 125 percent of any amount they paid on the canceled reservation.
3. Refund
Guests who just want a refund can select this option on or before December 31, 2020. They should receive the refund within 45 days from the cancellation date.
Those who redeemed a Cruise with Confidence Future Cruise Credit on an impacted sailing and now prefer a refund instead will be accommodated. Royal Caribbean will process the request in the amount of any new funds paid above the original certificate, and will reinstate the Cruise with Confidence Future Cruise Credit for future use.
Previous Return to Sail Dates
Previously, Australia had banned cruise operations through September 17. But on September 3, 2020, the Federal Government announced that they were extending the ban through December 17, 2020.
On August 26, Royal Caribbean had announced that they were pushing their suspensions in Australia and New Zealand through October 31 — but news of Australia's further ban on September 3 pushed the cruise line to make today's announcement just a few weeks later.
Sailings in China aboard Spectrum of the Seas were previously set to resume yesterday, September 14.
Aside from Australia and New Zealand, Royal Caribbean plans to resume cruise operations around the world on November 1, 2020.