Voicing what many have been feeling for weeks, Royal Caribbean Cruises Limited's chairman and CEO Richard D. Fain spoke frankly when addressing travel partners via video this week. "People are frustrated," he admitted, adding that there did seem to be a light at the end of the tunnel.
Latest Talks Have Been "Very Positive"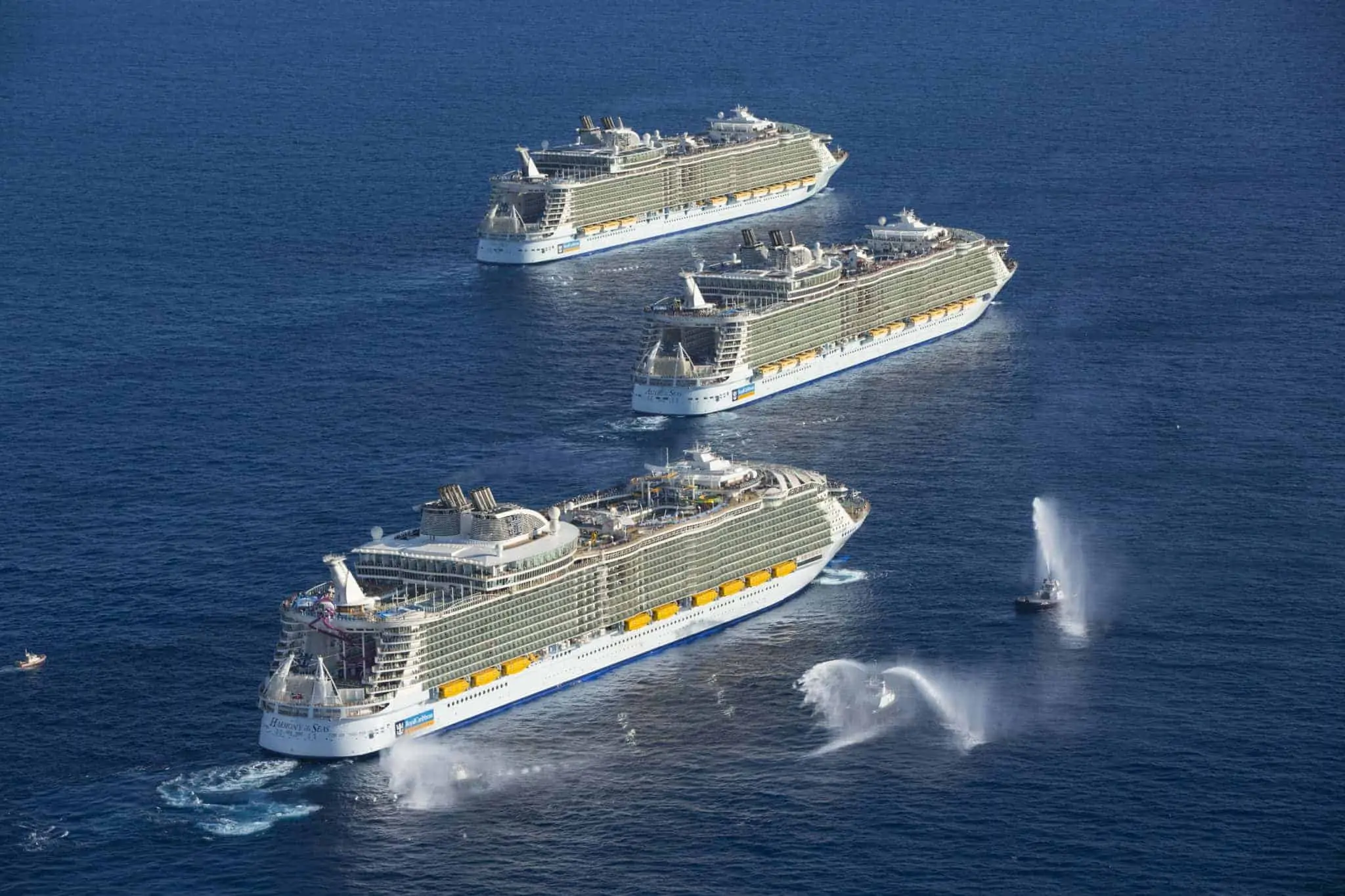 The exec used a sports metaphor to describe the current state of the shutdown, saying that most of the action during any game takes place during the final eight minutes… and that was what it felt like now where the resumption of cruising is concerned. "We are seeing people pulling in all directions, but all of us have the exact same goal: All of us want to protect the health of our people and all of us want to return to a normal life."
One part of that? "Getting the cruise industry back on its feet."
MORE: Miami Mayor Declares "We Are Ready to Cruise"
After marveling at how many Americans have now been vaccinated, he turned his attention to overseas cruises, pointing out that over 100,000 people have sailed on Royal Caribbean ships with only 10 positive cases. "Each of those 10 cases has been handled smoothly with no outbreaks or disruptions to all the other guests or local communities." This real-world experience is, he pointed out, is incredibly valuable. "We no longer have to theorize. We no longer have to make conjectures about what could possibly happen."
With regards to the growing sense of frustration, Fain used his video message (which can be seen in its entirety below) to urge patience. "At the same time, our public health officials are rightly worried about the risk of a new surge and rightly want to take steps to limit that risk."
To that end, he explained that while the Centers for Disease Control had issued "new and tougher restrictions on cruising out of U.S. ports. But the CDC has also said that they see a way to restart in the U.S. as early as July."
"We Are Approaching the End"
Admitting that the cacophony of voices and information could be "confusing," Fain shared his belief "there are signs that we are approaching the end."
Like others in and around the industry, Fain spoke of July 4th — the date mentioned by President Biden as when he hoped things might begin approaching some sense of normalcy  — as a hoped-for resumption date.
MORE: Travel Advisors Call Out CDC Hypocrisy
Fain concluded by reading a letter he'd received from a guest who plans to sail on Adventure of the Seas in July and spoke of being fully vaccinated. But illustrating the potential challenge lines will face among some cruisers, two of the five comments left beneath Fain's video were from passengers declaring that if vaccines are required — as they currently are for all Royal Caribbean passengers over the age of 18 according to the company's FAQ — they would not be cruising.
Royal Caribbean Limited CEO Richard Fain's Entire Message