LISTEN HERE

Royal Caribbean is deepening their relationship with DreamWorks Animation, announcing the grand opening of the first ever Kung Fu Panda restaurant.  The Kung Fu Panda Noodle Shop will debut aboard Royal's Quantum of the Seas, who recently moved to her new homeport in Shanghai, China.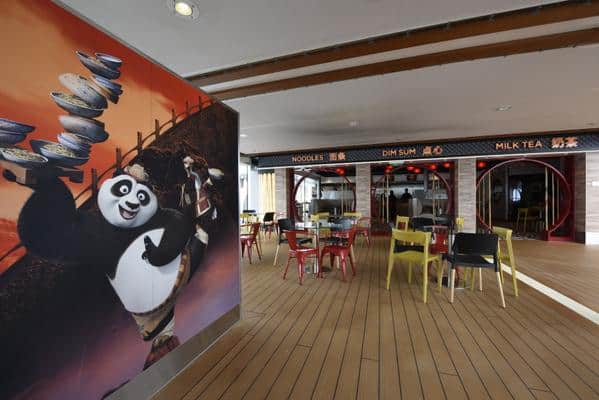 Guests who visit the new noodle shop will be able to enjoy the bold flavors of dim sum delights, savory noodle bowls such as Taiwanese spicy beef noodles, and traditional Chinese desserts such as sesame balls and custard tart alongside the cast of characters from the movie.  Guests can also strike a pose with Po and the Furious Five and receive a keepsake picture.
Menu dishes are priced a la carte, from $2-$5.
The Quantum of the Seas sails 3-8 night itineraries year-round from Shanghai to Japan and Korea.
Photo: Royal Caribbean