Royal Caribbean will double their cruises to Cuba next summer, with two ships sailing to the country – Majesty of the Seas and Empress of the Seas. The voyages will also offer two new destinations; Santiago de Cuba and Cienfuegos on the southeast coast.
Empress of the Seas
Departing from Miami year-round, Empress voyages will include 7-night Best of Cuba itineraries to Cienfuegos, Havana, and Nassau, Bahamas and 5-night voyages with visits to Key West and an overnight in Havana. An immersive 8-night journey will include stops in Cienfuegos, Santiago de Cuba, Grand Cayman, and Labadee, Haiti – Royal Caribbean's private destination.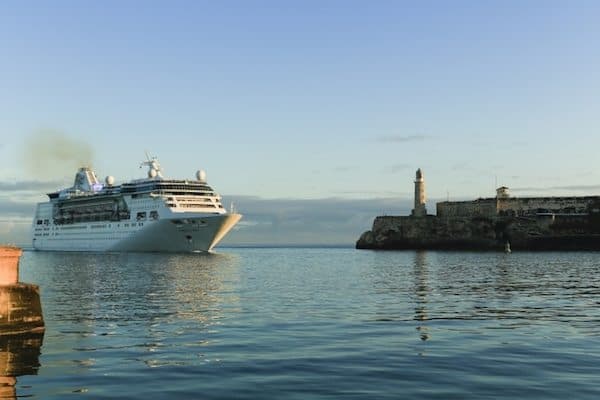 Majesty of the Seas
Majesty of the Seas will continue her 4 and 5-night offerings to Havana that include day and overnight stays, departing from Tampa from April to October 2018, and Fort Lauderdale from November 2018 to March 2019. All voyages to Cuba will offer shore excursions designed for guests to experience the island nation and comply with the people-to-people educational exchange activities that the US government requires.
Cienfuegos
Cienfuegos is a UNESCO World Heritage Site established in 1819 with a wide array of sites, including the acclaimed Botanical Gardens with over 2,000 plant species on display, impressive neoclassical architecture, a 950-seat opera house, and the bustling Santa Isabel Boulevard.
Santiago de Cuba
Santiago de Cuba is a gateway to Cuba's revolutionary and religious history, with adventures such as the UNESCO World Heritage-listed Castillo del Morroto, the Sierra Maestra foothills, El Cobre – one of the most significant religious destinations in Cuba – and historic sites such as Revolution Square.
Cuban culture will also be reflected aboard Royal Caribbean's Empress of the Seas with cortaditos and café con leche in Café Royal, salsa music and dancing in Boleros, and a range of Cuban-inspired onboard activities.
SaveSave