Royal Caribbean Group has announced that it will be building a new cruise terminal in Porto Corsini, Ravenna, Italy.
The cruise company was awarded the contract after a proposal process that began in summer 2020, when Royal Caribbean presented a public-private partnership option to develop the Port of Ravenna.
The Port Authority is committed to the revitalization of its cruise facilities, which will include the transformation of the Porto Corsini waterfront with a new terminal that will be integrated into the style of the quaint seaside town.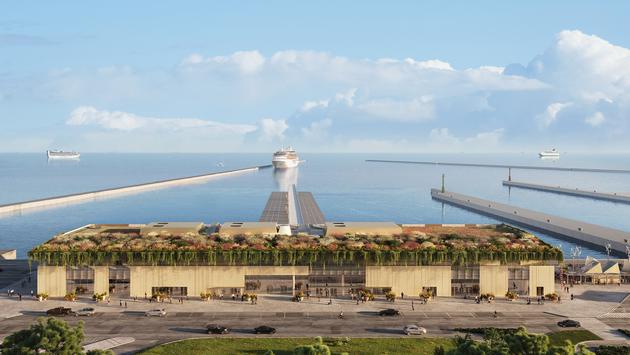 Upon a target completion in spring 2024, the project will position the port as a desirable homeport option for cruise ships, not just as a port of call. When the terminal is fully open, the total number of passengers is expected to increase to over 300,000 per year, most who are there because their ship is homeporting there.
The port's location has convenient access to the airports of Bologna, Forlì, Rimini, and Venice.
The new cruise terminal will include integrated landscaping with public green spaces, pedestrian and cycling pathways, and entertainment areas for both residents and visitors.
The project is planned to have LEED certification focusing on water and energy efficiency, renewable energy production, recycling and waste management, and sustainable sourcing of materials. Shore power will also be available on the docks.
To support these efforts, the Port Authority has obtained 30 million euros in funding (about $35 million USD) from Italy's National Recovery and Resilience Plan.
READ MORE: Another Cruise Ship Pulled From China, Will Now Sail in Mediterranean
During a press conference in Ravenna this week, Daniele Rossi, president of the Ravenna Port Authority, said "The fact that an international cruise operator of such worldwide importance as Royal Caribbean Group, has decided to invest in our port is an important signal for the entire Ravenna area."
Joshua Carroll, VP of Destination Development at Royal Caribbean Group said "We are so honored to partner with the Ravenna Port Authority on this exciting cutting-edge project which will return growth to Ravenna and bring a new era of cruising to the region. Royal Caribbean has assembled a world-class team that is committed to a high-quality experience through sustainable development while embracing the extraordinary natural beauty and warm hospitality this region has become so well known for. There is a wealth of opportunities for visitors to discover the rich historic and cultural treasures, art and antiquities, the thrill of motor racing, unspoiled nature and beaches, international nightlife and Italian culinary tradition."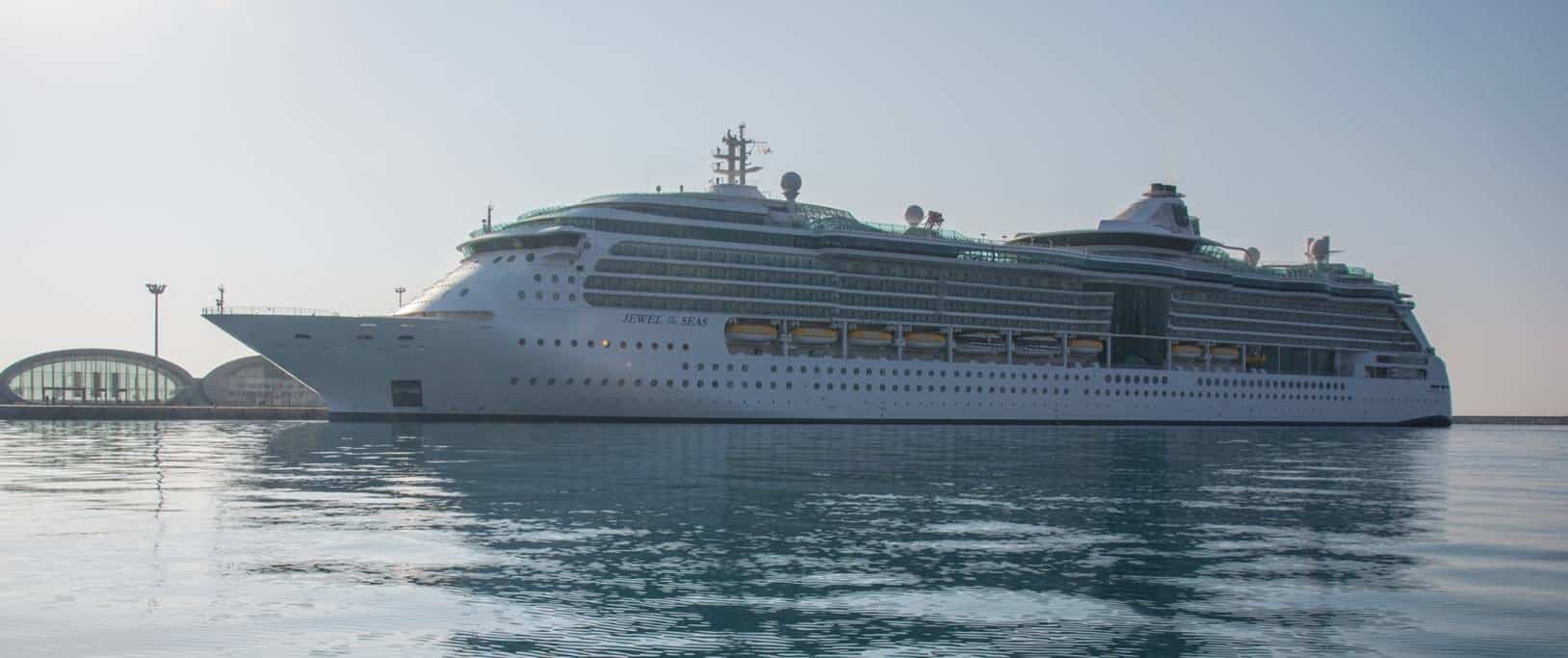 Royal Caribbean Group has hired architectural design company Atelier(s) Alfonso Femia and engineering consultants at RINA Consulting, who will collaborate with the cruise company on the project.
The local community was an important consideration throughout the design process of the new terminal, which will be a new symbolic landmark for Ravenna and the centerpiece of local gatherings and events.
Unique artwork depicting the sea and nature of the region will be highlighted throughout the two-story terminal, which will include a crew center, tourist information desk, and spaces for local street food. The building will be connected to ships via an elevated walkway, and be able to accommodate two ships at one time.
The homeport operations will generate direct and indirect employment for 100 to 200 people per day in a variety of positions.
On days without ships, the terminal and its walkway will be open to the public and for private events such as sports competitions, artistic and literary presentations, and more. Group floor space will be suitable for trade fairs and other large gatherings.
The total investment value for the project is estimated at 27.7 million euros, with nearly 6 million being funded by the Port Authority.
READ NEXT: Royal Caribbean Announces Protocols For Remainder of October