The keel has officially been laid for Royal Caribbean International's first Icon-class ship, Icon of the Seas.
At the Meyer Turku shipyard in Finland, a ceremony took place to mark the milestone, with Royal Caribbean and Meyer Turku senior executives and teams in attendance.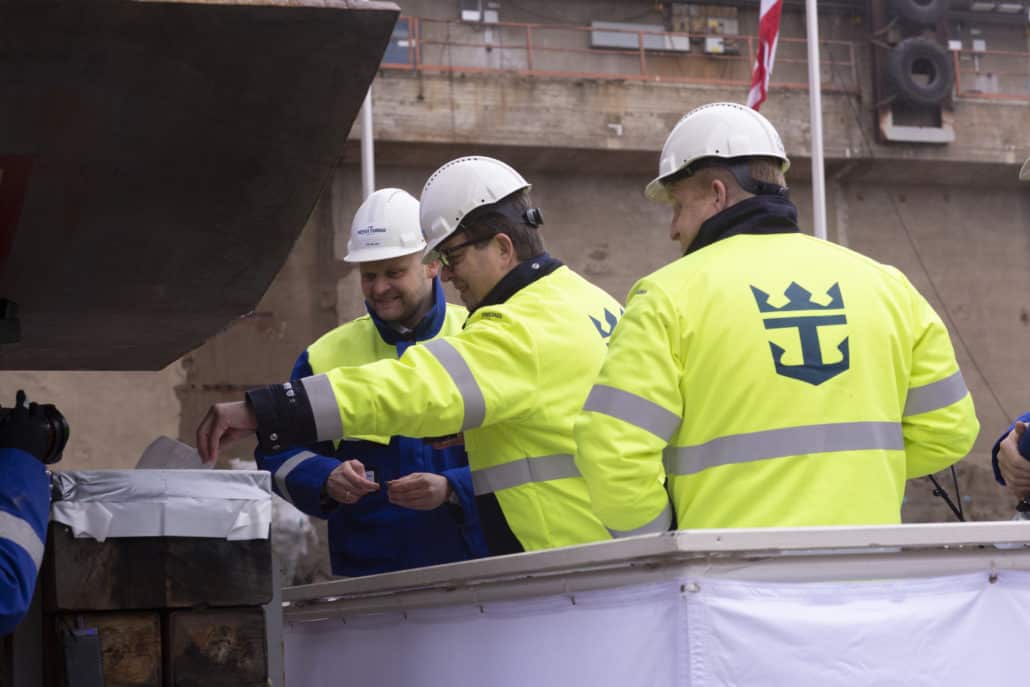 The keel laying involved a 3,000-ton crane lifting a massive steel block that is in the ship's building dock, and on top of freshly-minted coins that represent the shipyard and cruise line. They are meant to bring good luck during construction, and they'll be retrieved and given to Icon's captain and crew before setting sail.
MORE: Carnival Cruise Line Increases Daily Gratuities Effective May 1
"Five years ago, we began dreaming of Icon of the Seas, and now the next phase of this iconic adventure is beginning," said Michael Bayley, president and CEO, Royal Caribbean International. "As this game-changing ship takes shape, the excitement from families and travelers alike, travel advisors and our partners continues to build. Later this year, we'll reveal the lineup of firsts and favorites that will set a new standard for vacations come fall 2023."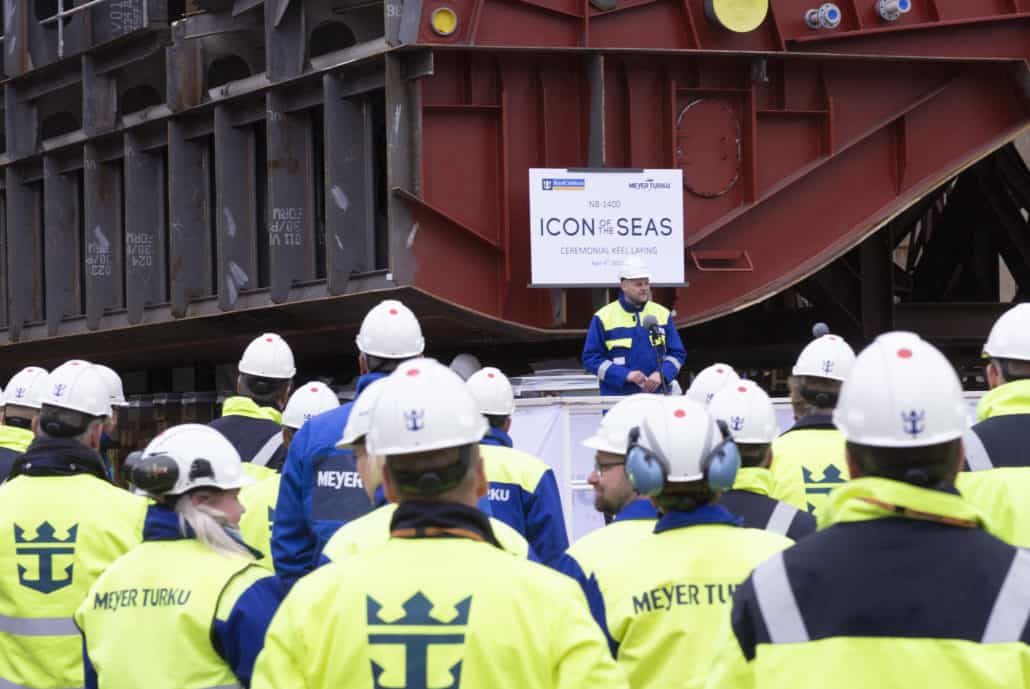 At the ceremony, the working teams were joined by president and CEO of Royal Caribbean Group, Jason Liberty; chairman of Royal Caribbean Group Richard Fain; Meyer Group Managing Partner Bernard Meyer; and Meyer Turku CEO Tim Meyer.
Icon of the Seas is the first of three Royal Caribbean ships that will be powered by liquefied natural gas — the cleanest burning fossil fuel available to cruise ships. The vessel will also utilize shore power connectivity and waste heat recovery systems that repurpose excess energy to help power the ship's operations.
READ NEXT: 7 U.S.-Based Cruise Itineraries With Unique Port Calls