It was a historic day for Royal Caribbean International yesterday.  The line made its inaugural visit to Cuba with the newly renovated Empress of the Seas, as part of a 5-night cruise from Miami.
Adventure-seeking travelers were among the line's first guests to explore the island nation known for its nightlife, iconic music, and distinct culture.  Guests participated in curated excursions throughout the city, including rides in 1950s classic American cars to famous locales, including the old quarter and Havana Club Museum.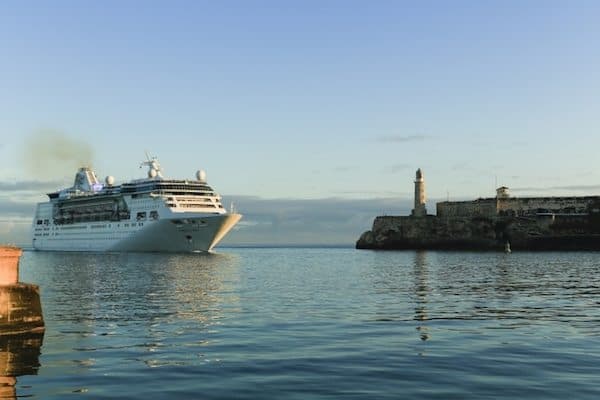 Onboard, the Cuban culture continues with cortaditos and café con leche in Café Royal and salsa music and dancing in Boleros Latin lounge.  Guests on the ship will enjoy a range of activities designed to bring the spirit of the island to life throughout the voyage.
After returning to Miami, Empress will reposition to Tampa for the summer.  It will offer a series of 4, 5, and 6-night sailings, including day and overnight visits to Havana, along with stops in Key West and Belize City, as well as Costa Maya and Cozumel.  Sailings from Tampa will wrap up on November 4, when the ship will return to Miami for the winter season and sail to the Bahamas.