Royal Caribbean has announced that its entire fleet is scheduled to be sailing again by spring 2022.
The next group of returning ships will set sail in September with Oasis of the Seas' first cruise — a seven-night to the Bahamas — from Cape Liberty, New Jersey. In November, Navigator of the Seas will arrive in Los Angeles to begin three to five-night cruises to Catalina Island and Mexico.
"We are excited and appreciative to be able to say with confidence when all of our ships will return, especially for travelers looking ahead to plan their getaways. More than 110,000 guests have cruised with us since December, and they've done so safely while enjoying the memorable vacations they trust we'll bring to life," said Michael Bayley, president and CEO, Royal Caribbean International.
"It's been incredible to see families come together again on board our ships sailing in the U.S., the Caribbean, Europe and Asia. And to know we'll soon welcome more in a safe manner when our entire fleet is back by spring 2022 is wonderful."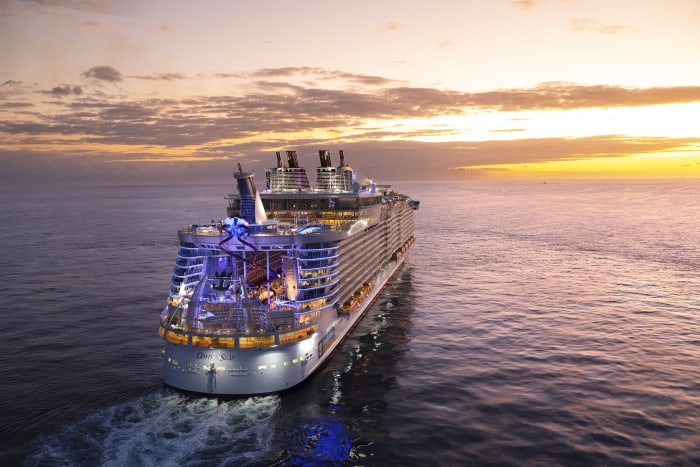 The plans for the return of all 26 ships add to previously-announced milestones for the line coming later this year, including its return to California and the start of the first full winter season from Barbados.
READ MORE: Norwegian Cruise Line Expands Starbucks Partnership
Here are Royal Caribbean's upcoming cruise schedules:
Oasis of the Seas — seven-night Bahamas cruises from Cape Liberty starting September 5, and seven-night eastern and western Caribbean cruises from Miami beginning in November
Liberty of the Seas — seven-night western Caribbean cruises from Galveston, Texas starting October 3
Serenade of the Seas — four and five-night western Caribbean cruises from Tampa starting October 16, and seven-night Caribbean cruises beginning in December
Explorer of the Seas — seven-night Southern Caribbean sailings from San Juan, Puerto Rico, starting November 7
Navigator of the Seas — three, four, and five-night Catalina Island, California, and Ensenada and Cabo San Lucas, Mexico cruises from Los Angeles, beginning November 19
Grandeur of the Seas — seven and 14-night southern Caribbean sailings from Bridgetown, Barbados, starting December 5
Ovation of the Seas — two to 10-night domestic itineraries in Australia from Sydney, beginning December 13
Brilliance of the Seas — four and five-night Bahamas and western Caribbean cruises from Tampa, starting December 16
Enchantment of the Seas — eight-night Bahamas sailings, and select 12-night cruises to the southern Caribbean from Baltimore, starting December 23
Vision of the Seas — 10 and 11-night southern Caribbean itineraries from Fort Lauderdale beginning January 24, 2022
Voyager of the Seas — seven and nine-night cruises in northern Europe from Barcelona, Spain, starting April 15, 2022
Radiance of the Seas — seven-night Alaska sailings from Vancouver, Canada, beginning April 29, 2022
Rhapsody of the Seas — seven-night Mediterranean and Greek Isles itineraries, sailing from Rome starting May 23, 2022
Note: Serenade and Explorer of the Seas' 2021 cruises are existing itineraries for Brilliance, Rhapsody, and Vision of the Seas. Travelers booked on these ships will be automatically transferred to the new ship.
You can find the complete list of Royal Caribbean's 2021 cruises here. If a ship is not in the list above, that means that it is already sailing and you can learn about its schedule in the link.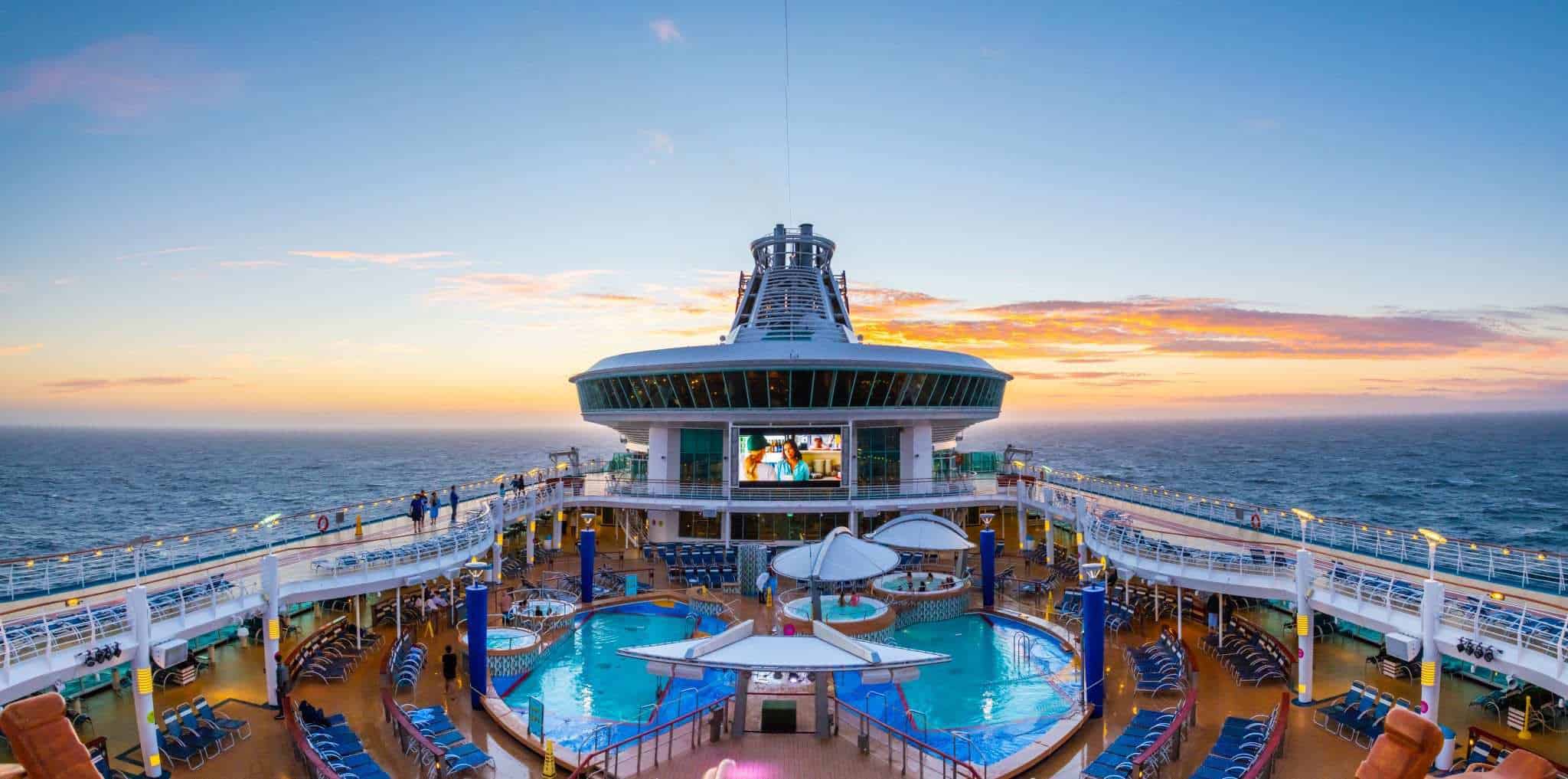 For these cruises, Royal Caribbean requires that all crew members and guests who are old enough to get the vaccine be fully vaccinated against COVID-19. For sailings from Florida, it's strongly recommended that all eligible passengers be vaccinated.
Kids younger than the eligible age on any cruise must undergo testing and follow other health and safety measures.
READ NEXT: Royal Caribbean Adds Testing Requirement For All on U.S. Cruises