In addition to its previously-announced Alaska cruises this summer, Royal Caribbean has just announced return dates for voyages from Texas and Florida.
Six of the line's ships will begin sailing to the Caribbean and Bahamas from the U.S. in July and August. Royal's comeback will kick off on July 2 in Miami, with Freedom of the Seas embarking on a special Fourth of July weekend sailing to Perfect Day at CocoCay in the Bahamas. After that, it will begin a schedule of three and four-night Bahamas cruises.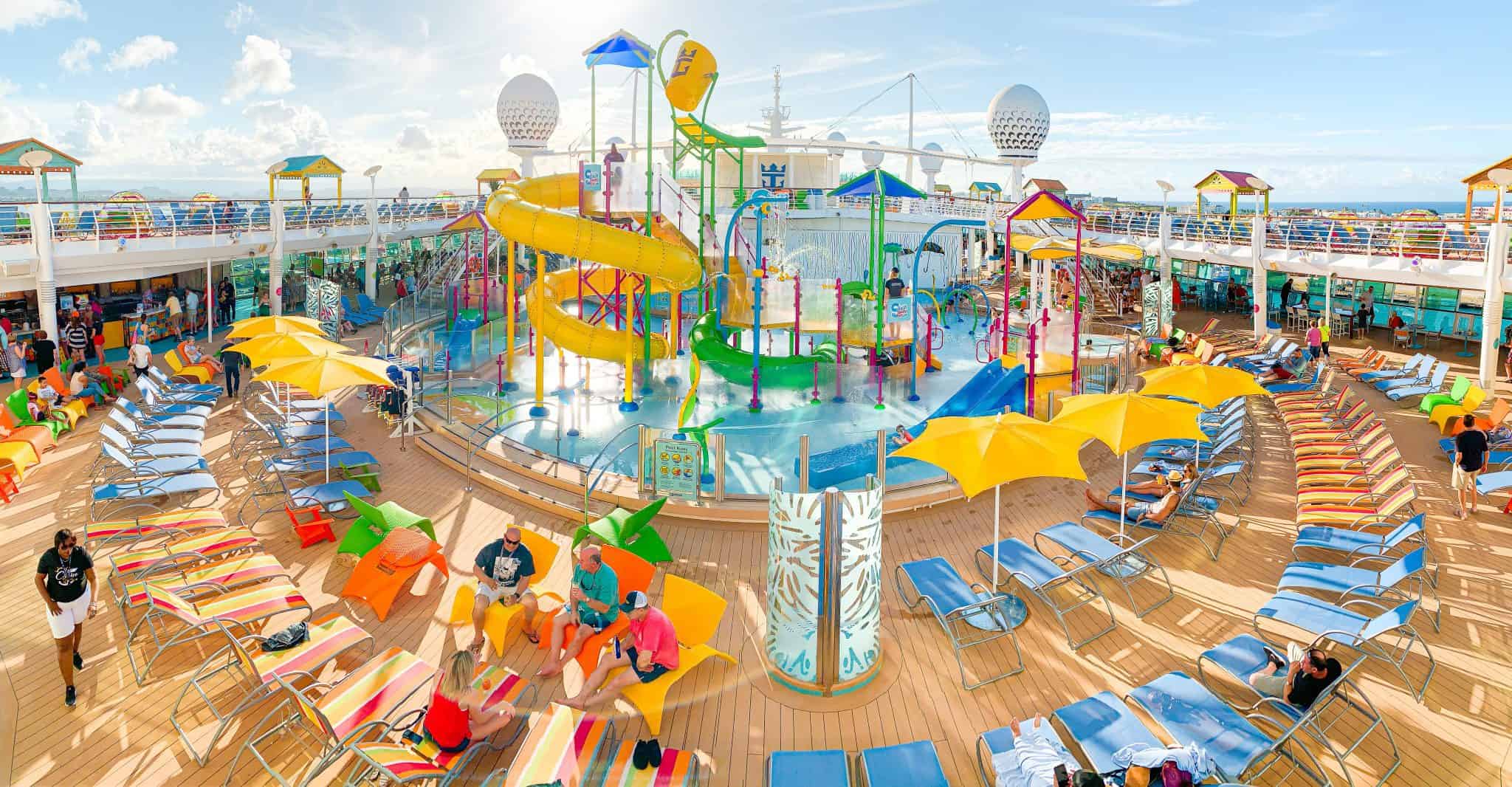 By the end of August, the plan is to have 12 Royal Caribbean ships sailing across the Bahamas, Caribbean, Alaska, and Europe.
On the heels of Freedom of the Seas' return will be the debut of the brand-new Odyssey of the Seas, which will set sail from Fort Lauderdale on six and eight-night southern and western Caribbean cruises beginning July 3.
Following those departures, these ships will sail in August:
Allure of the Seas from Port Canaveral on August 8, sailing seven-night eastern and western Caribbean itineraries
Symphony of the Seas from Miami on August 14, sailing seven-night eastern and western Caribbean itineraries
Independence of the Seas from Galveston on August 15, sailing seven-night western Caribbean cruises
Mariner of the Seas from Port Canaveral on August 23, sailing three and four-night Bahamas voyages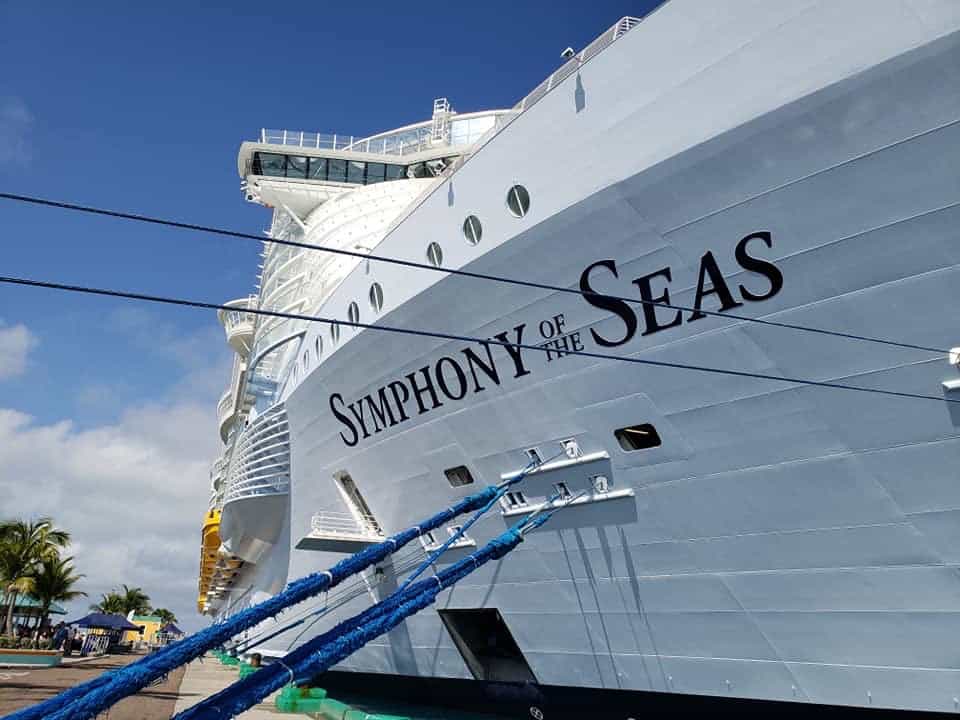 "This is it. Vacationers can finally plan to take their precious time off this summer and truly get away after what has been a challenging time for everyone. I would like to sincerely thank our guests and travel partners for their incredible patience and understanding during this very difficult period," said Michael Bayley, president and CEO, Royal Caribbean International.
"We also thank Governor DeSantis of Florida, Miami-Dade County Mayor Daniella Levine Cava, Broward County Mayor Steve Geller and Chairman of the Canaveral Port Authority board Wayne Justice and board commissioners for their steadfast support of our industry and for providing access to vaccines to the thousands of crew on our ships off the eastern seaboard."
READ MORE: Carnival's Newest Ship, Mardi Gras, Arrives at Port Canaveral
Royal Caribbean's Alaska schedule this summer includes:
Serenade of the Seas from Seattle on July 19, sailing seven-night Alaska cruises
Ovation of the Seas from Seattle on August 13, sailing seven-night Alaska voyages
International cruises on Royal Caribbean's schedule include:
Harmony of the Seas from Barcelona and Rome starting August 15, sailing seven-night cruises that visit destinations including Palma de Mallorca and Provence
Adventure of the Seas from Nassau, Bahamas starting June 12, sailing seven-night Bahamas & Cozumel cruises
Anthem of the Seas from Southampton, England starting July 7
Jewel of the Seas from Limassol, Cyprus starting July 10, sailing seven-night Greek Isles cruises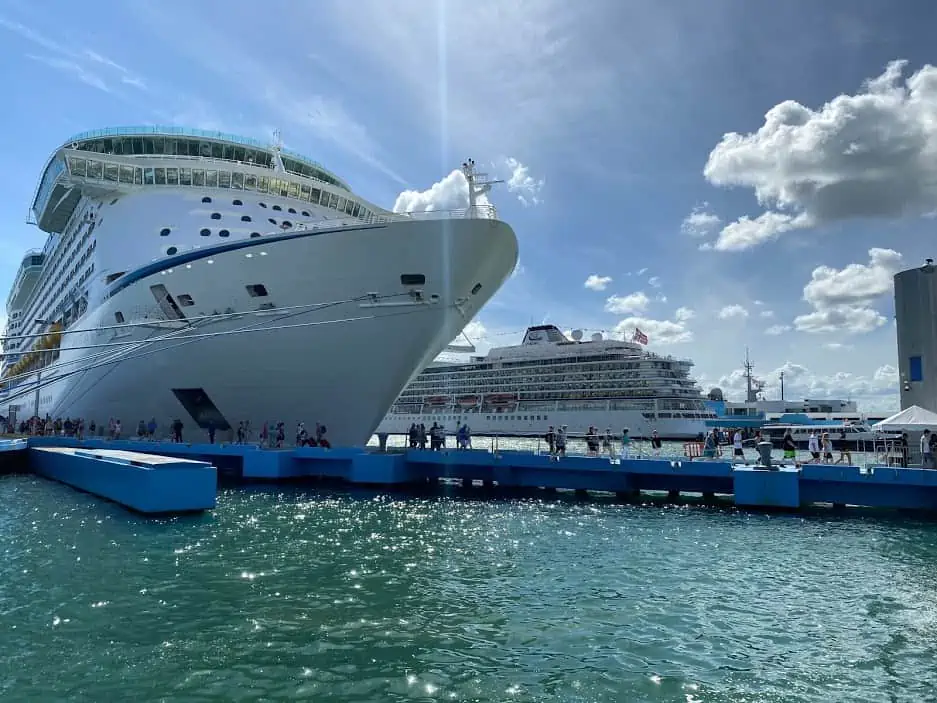 U.S. Health and Safety Measures
All crew members on these voyages will be vaccinated against COVID-19. Passengers are strongly recommended to sail fully-vaccinated, if they are eligible for the vaccine.
Those who are unvaccinated or unable to verify vaccination will be required to undergo testing and follow other protocols, which will be announced at a later date.
Other measures in place include:
Those sailing to Alaska who are 16 years old or older must be fully-vaccinated against COVID-19. As of August 1, the rule will apply to everyone 12 and older.
If departing from an international port, guests must meet the travel requirements of their home country and the country of departure.
All of these summer cruises are now open for booking.
Cruise Cancellations
Voyages through August that are outside of those announced above have been canceled. Booked guests and their travel agents will be contacted with more details specific to their sailing.
READ NEXT: CDC Approves Test & Revenue Sailings on 11 Cruise Ships