We all have cruise ships that just feel like home to us. For me, that's Carnival Sunshine. She was my first real cruise back in 1999. I say "real" because I'd sailed Fantasy-class ships prior to that, but this was a larger ship with more to experience. In many ways, it was a ship that would help shape what the industry would become in the coming years.
Taking a Step Back
Carnival Sunshine hasn't always had the name Sunshine; it was given to her in 2012. Previously she was Carnival Destiny, first launched in 1996 as the largest cruise ship in the world. Her gross tonnage exceeded 100,000 tons, very impressive for the time. (By comparison, today's biggest ships weigh in at just over 200,000 gross tons)  In 2012, it was announced that she was undergoing a massive $155-million refit. Fast forward to spring 2012, she sailed from Miami for the last time under the name Carnival Destiny. On May 5, she emerged as Carnival Sunshine.
The Itinerary
Embark in New York City
Fun Day at Sea
Boston, Massachusetts
Portland, Maine
Saint John, New Brunswick
Halifax, Nova Scotia
Fun Day at Sea
Return New York City
Looking Forward To: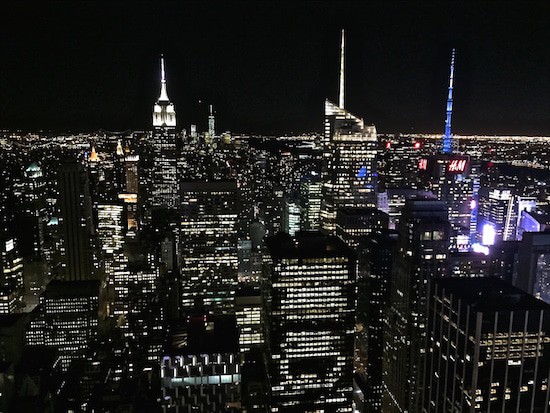 Sail Away
Sailing from New York City is always an awesome experience. Passing the Empire State Building, the Freedom Tower, and the Statue of Liberty? Few ports offer so many iconic views within the first hour of sailing!
Food
Sunshine was the first Carnival ship to have all the Fun Ship 2.0 features. Guests instantly fell in love with Guy's Burger Joint, Alchemy Bar, and the RedFrog Pub. The ship also has Playlist Productions, Hasbro The Game Show, Fahrenheit 555 Steakhouse, and other branded venues around the ship. See the full details of Fun Ship 2.0 here.
Cooler Weather
This sailing will be a nice escape from the heat we're experiencing back home. Florida weather is still bouncing around 90 degrees. Temperatures in the 60s and 70s will be much welcomed.
Follow Along
You can follow this 7-night voyage in the following ways:
Any Questions?
If there's anything you'd like to know about Carnival Sunshine, feel free to send me an email and I'll be happy to get the answers for you.