The Port of San Francisco welcomed a cruise ship on Monday, the first since the pandemic shut down cruising operations back in early 2020.
The port also has a record number of cruise calls scheduled for the upcoming year, according to an announcement from San Francisco Mayor London Breed and the Port of San Francisco on Friday.
"I am so excited to welcome cruises back to our Port, and visitors back to our City. Tourism is a critical part of our City's economy, helping to pay for important services that allow us to take care of our most vulnerable residents," Breed said in a statement.
Princess Cruises' Majestic Princess was the first cruise ship to call in the city since the shutdown today, and is one of 21 cruise calls that are expected at the port throughout the rest of 2021.
"Princess has a long history of visiting the iconic Port of San Francisco with our guests marveling at the bucket-list experience of sailing underneath the Golden Gate Bridge," said Jan Swartz, Princess Cruises president. "Our guests remain eager to be back on board enjoying a safe and real vacation."
In 2022, 127 cruise ship visits are scheduled, which is a record for the port. In 2019, cruise stops at the Port of San Francisco contributed $27 million to its economy.
The mayor and port's announcement also included health and safety protocols that passengers will be required to follow when passing through its terminals. At Pier 27 and Pier 35, passengers are required to embark and disembark in a staggered fashion to avoid crowding. Masks will also be required while indoors throughout the now-"touchless" terminals.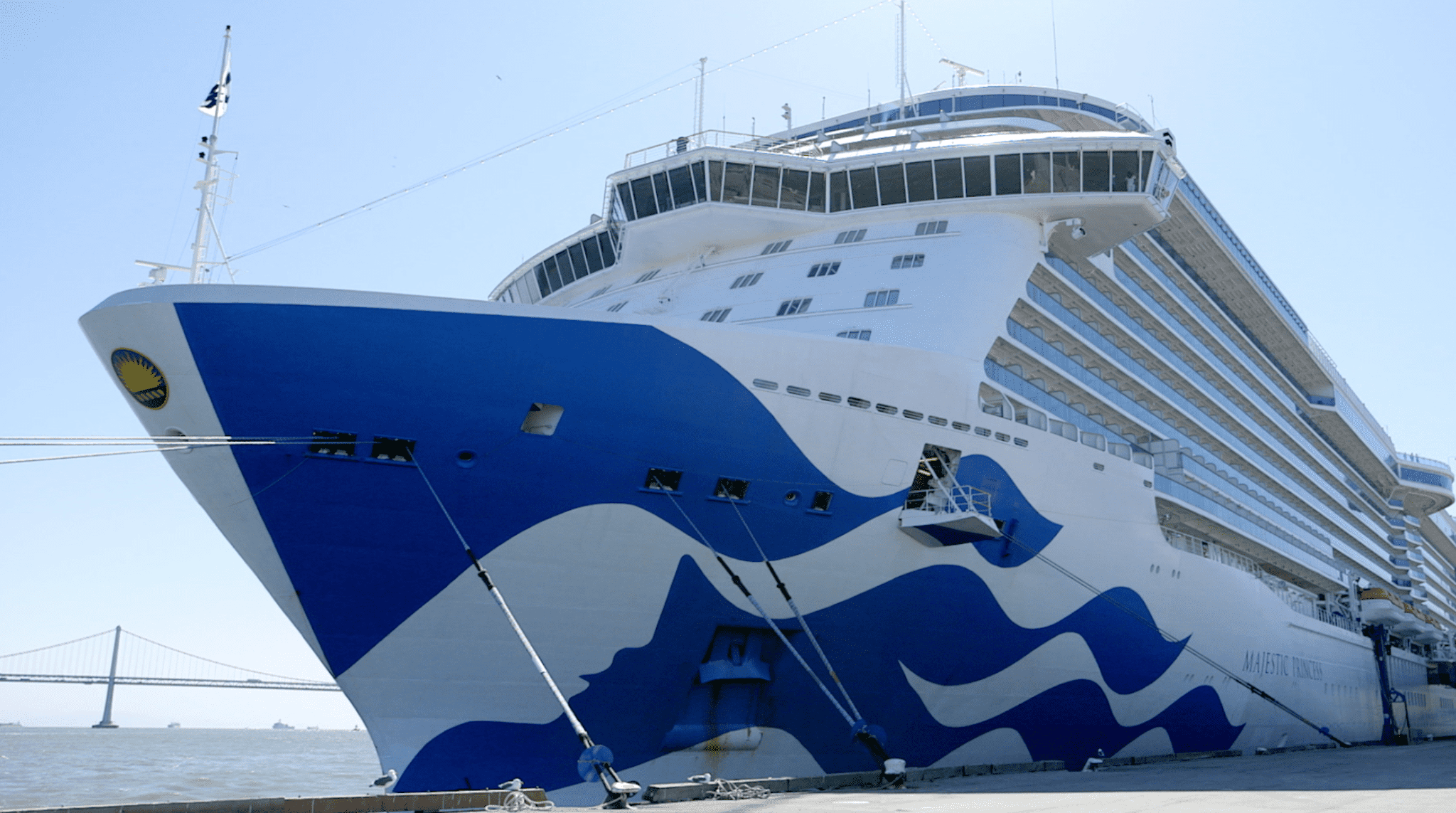 Each cruise line that stops there also has agreements with the San Francisco Department of Public Health, with specific health and safety guidelines to follow.
In light of Majestic Princess' call to San Francisco, Joe D'Alessandro, president and CEO of the San Francisco Travel Association said "Passengers aboard the Majestic Princess will be warmly welcomed to San Francisco this coming Monday. The return of cruises to and from San Francisco is an important step forward in our recovery."
See the port's tweet today celebrating the return of cruising:
Proud to welcome back cruises to San Francisco with the Majestic Princess. @princesscruises pic.twitter.com/FXzryzFgF2

— Port of SF (@SFPort) October 11, 2021
Featured Photo via The Port of San Francisco
READ NEXT: Trip Report, Day 1: Embarking Majestic Princess in Los Angeles