Fresh from a transatlantic crossing, Seabourn Ovation made her maiden arrival into the United States today as she sailed into PortMiami.
The 600-guest, ultra-luxury ship will use Miami as a homeport for a series of voyages exploring the Caribbean, Panama Canal, and destinations in Mexico and Central America from November through March.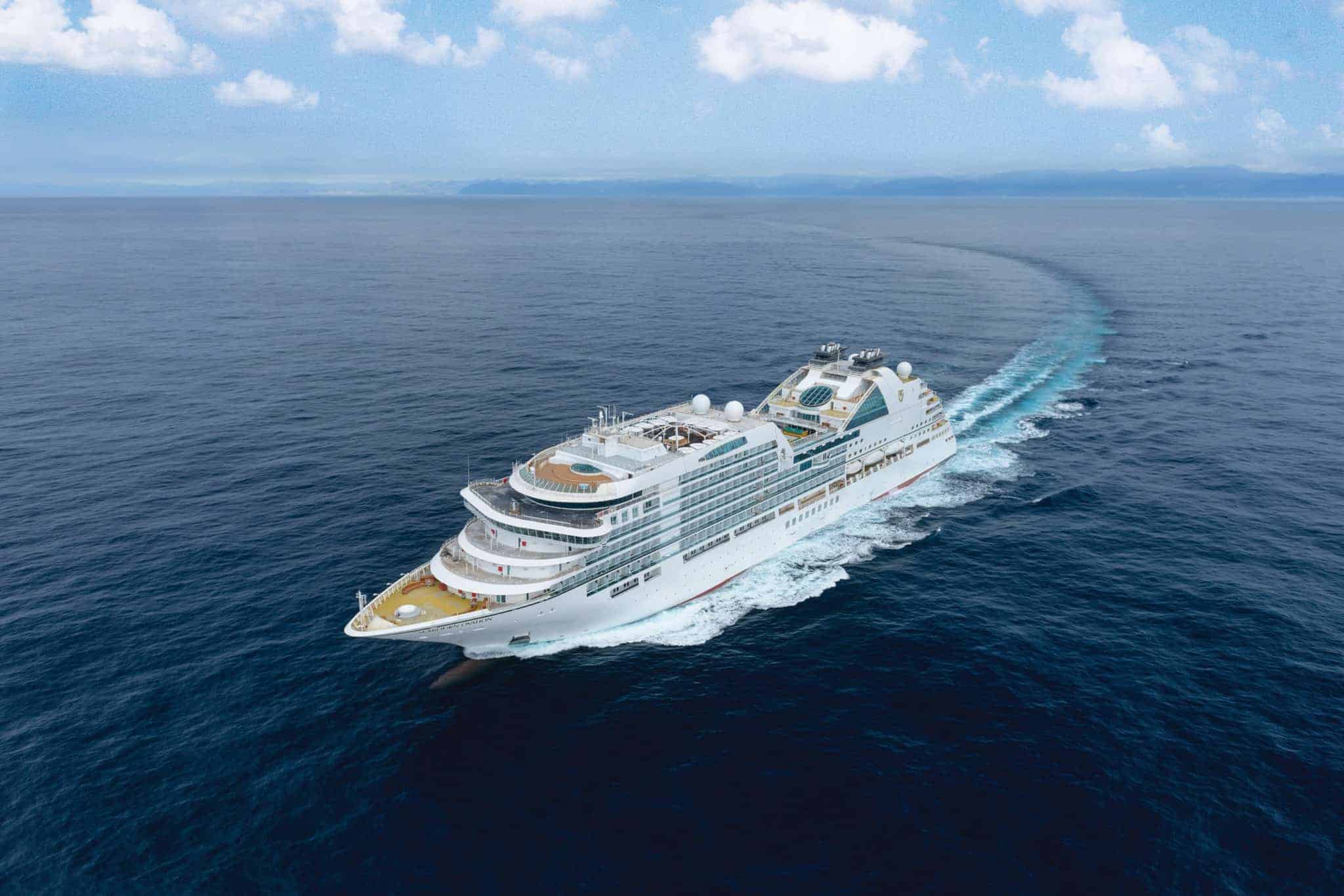 "A first-time arrival is always special for any Seabourn ship, and Seabourn Ovation's first visit to the U.S. and Miami will be a great start to an exciting season for our newest ship amid the tropical beauty of the Caribbean and Central America," said Josh Leibowitz, president of Seabourn. "Miami offers an easily accessible port for North American guests and those coming from Europe, so it will be a perfect getaway as winter settles in across those regions of the world."
Caribbean
Seabourn Ovation's Caribbean series will begin with three 11-night Gems of the Leeward Islands cruises roundtrip from Miami in November and December.
The sailings will visit iconic destinations including San Juan, Dominica, St. Johns, Antigua, Saint Kitts, and Jost Van Dyke — the smallest of the main British Virgin Islands.
Scheduled departure dates are November 18, November 29, and December 10, 2021.
MORE: Cunard to Honor War Veterans on Special Transatlantic Cruise
Panama Canal & Central America
Following Ovation's Caribbean cruises, the ship will explore the Panama Canal and Central America from December to March. The first voyage will be a 21-night Holiday Panama Canal cruise scheduled to depart on December 21. It will include visits to Aruba, Curaçao, Costa Rica, Guatemala, and Mexico before arriving in Los Angeles on January 11.
The 19-night return voyage, departing January 11, will include visits to Colombia and Jamaica, arriving in Miami on January 30.
Seabourn Ovation will then set sail to Central America with four cruises scheduled roundtrip from Miami starting on January 30. All will include a partial transit of the Panama Canal.
Transatlantic Crossing
Upon completion of its Central America series, Ovation will depart Miami one final time on March 27, 2022, bound for Europe on a 13-night Atlantic Spring crossing. She is scheduled to arrive in Lisbon, Portugal on April 9.
The ship will then return to the Canary islands and visit Morocco and Tangier during a 14-night voyage bound for Monte Carlo. She will spend the spring and summer sailing in Europe.
READ NEXT: Bahamas Cruisers Get Good News Even As Vaccine Mandate Remains In Place