Seabourn announced today that it has named its second ultra-luxury expedition ship Seabourn Pursuit.
Construction for Pursuit began in fall 2020 in Italy. The vessel is scheduled to be delivered in February 2023, while the line's first expedition ship, Seabourn Venture, is slated for a March 2022 delivery.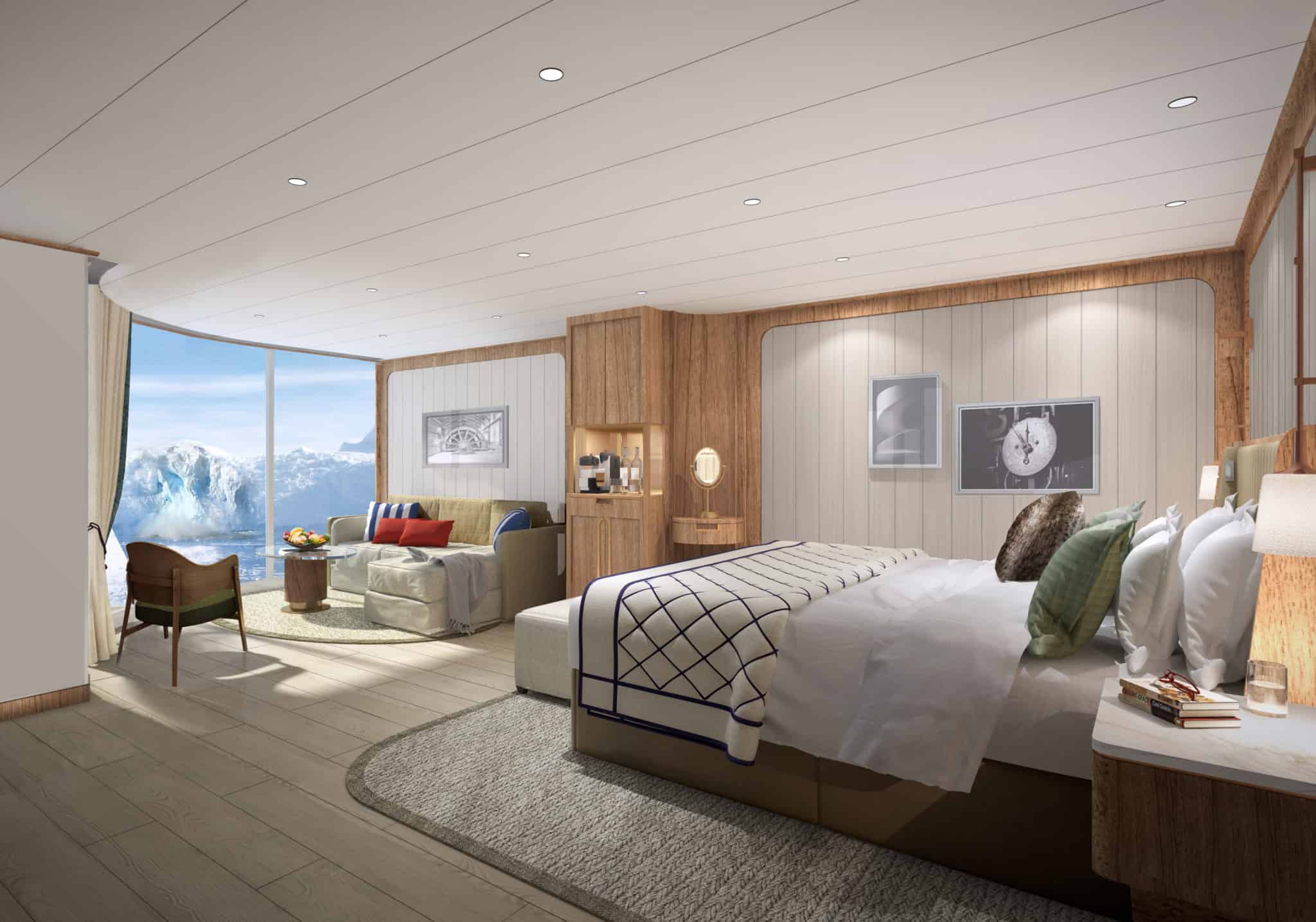 "The name Seabourn Pursuit is truly fitting for a ship envisioned and designed to take expedition travelers into those places where they can see vast landscapes, diverse wildlife and remote regions of the world that may have been on their bucket list for years," said Josh Leibowitz, president of Seabourn. "Seabourn Pursuit will navigate the most unexplored parts of the world in the highest level of comfort, safety and environmental protection available for the luxury traveler."
After being delivered to the cruise line, Seabourn Pursuit will head north with an inaugural "Fire and Ice" voyage scheduled for April 4, 2023. The itinerary, roundtrip from Reykjavik, Iceland, will wind its way along the coasts of Greenland and Iceland.
READ MORE: Seabourn Announces Updates to Dining, Wifi, & More
The vessel will then continue to explore the coastlines of Greenland, Iceland, and Norway throughout the spring and early summer of 2023, in some instances retracing the paths of the Vikings to the frontier town of Tromsø while sailing through the inside passage of the Norwegian fjords along the way.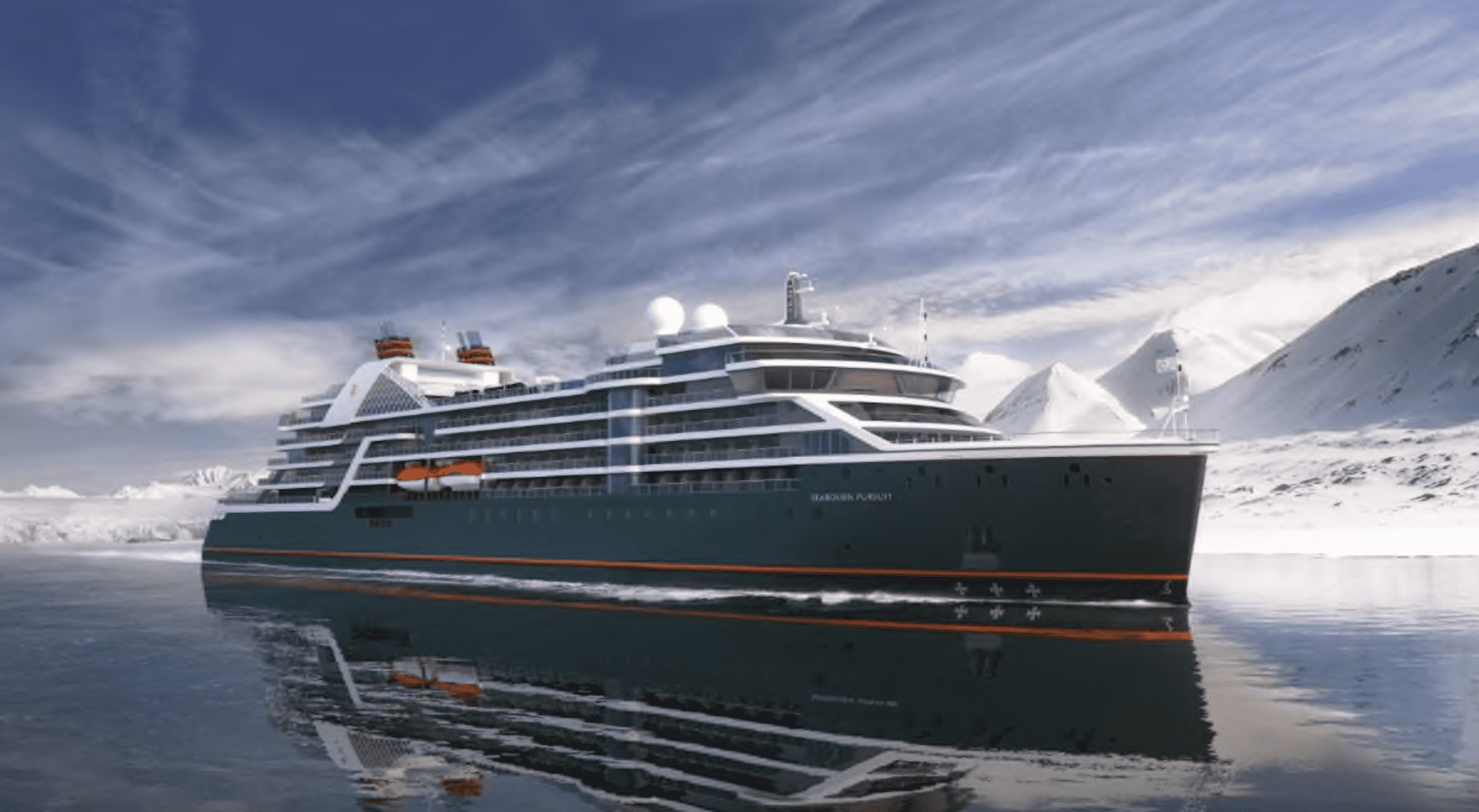 A highlight for August 2023 will be Seabourn Pursuit's Northwest Passage journey through some of the most remote areas in the Northern Hemisphere, including Kangerlussuaq, Greenland and Nome, Alaska.
Seabourn Pursuit's inaugural season voyages will open for bookings in mid-December 2021.
Both of Seabourn's first expedition ships have been designed and built for diverse environments, and have PC6 Polar Class standards. Each will carry two custom submarines, 24 Zodiac boats, and kayaks, and also house a 26-person expert expedition team to guide guests throughout each voyage.
READ NEXT: The Ultimate Excursion: Cruise Line Partners with Triton Submarines