Last week, we reported that Royal Caribbean Cruise Line would be raising the daily gratuity charge in January. And at the time, we predicted that other lines would follow suit. Sure enough, we've now learned that as of January 2nd, Celebrity Cruise Line will also be bumping up their daily gratuities!
The New Daily Gratuities Rate
This isn't necessarily a huge surprise, given that Royal Caribbean owns Celebrity (as well as Azamara Club Cruises). The current daily charge for standard staterooms aboard Celebrity ships is $13.50 per person. As of Tuesday, January 2nd, that will go up to $14.50 per person, per day. Concierge and Aquaclass staterooms will increase from $14 to $15 per person per day, while those occupying suites will go from paying $17 per person per day to $18.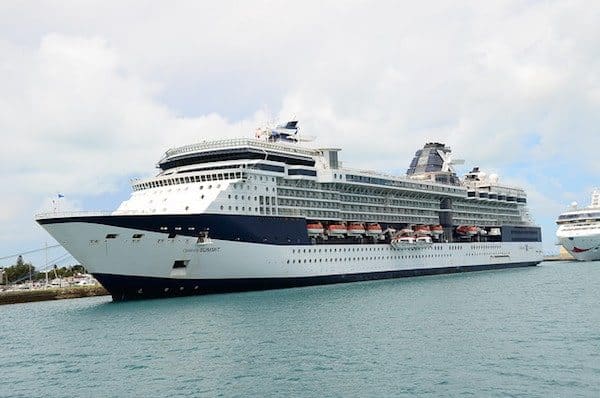 According to Celebrity's website, "pre-existing bookings confirmed prior to January 2, 2018, will have until the time of sailing to pay their gratuities at the old rate. After January 2nd, gratuities paid while onboard are subject to increased rates."
In other words: If you have a cruise booked with Celebrity, pay those gratuities now, no matter how many months away your actual sailing may be. Doing so will save you money, as anyone waiting to pay the fee will wind up paying the higher rate. (While many passengers pay the fee early, others opt to have it added to their onboard account once they have set sail.)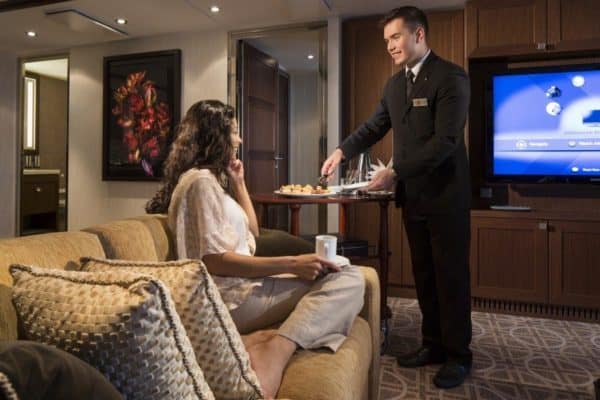 The daily charge goes to the stateroom attendant, dining services staff and behind-the-scenes folks who many passengers never actually interact with, but who nonetheless play a role in the enjoyment of their vacation. "At your discretion," Celebrity's site advises, "the gratuity payments may be adjusted onboard at Guest Relations, in which case they will not to added to your onboard SeaPass account. An 18 percent gratuity will be automatically added to all beverages, minibar purchases, spa and salon services."
Which Cruise Line Will Be Next?
Our best advice to anyone booking a cruise with any line? Pay the daily gratuity fee as soon as possible. Doing so guarantees that you'll have locked in the current rate and be immune to unforeseen changes. With two lines having now increased the gratuity, odds are good that others will follow in their wake… pun intended.
Do you pay the gratuities in advance?