Silversea Cruises has taken delivery of its newest ship, Silver Dawn, at the Fincantieri shipyard in Ancona, Italy. Executives from both the cruise line and the shipyard attended an intimate delivery ceremony today, welcoming the 10th ship to the Silversea fleet.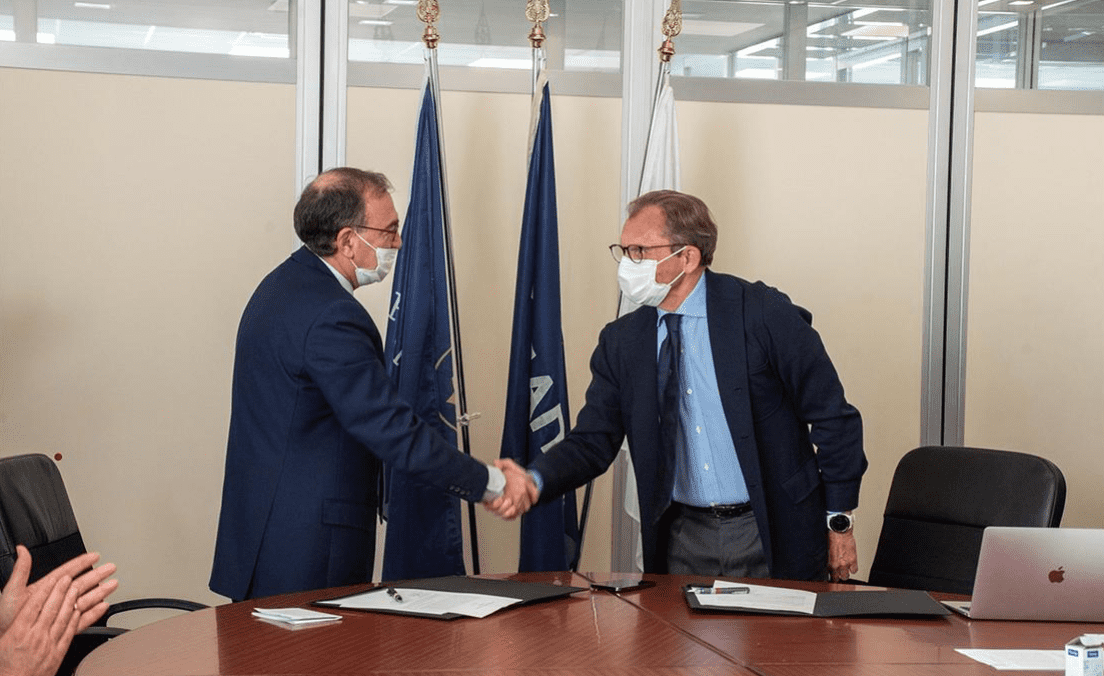 Following a video screening of the coin and flag ceremonies, Roberto Martinoli — Silversea's President and CEO — penned his signature to officially take delivery of the vessel. Richard Fain, Chairman and CEO of Royal Caribbean Group, and Jason Liberty, Executive VP and CFO of Royal Caribbean Group, each connected via video feed to deliver speeches.
Silver Dawn is the third vessel to join Silversea's fleet since the beginning of 2020.
"In welcoming the beautiful Silver Dawn as the 10th ship in our fleet, we have reached a huge milestone on our mission to take our guests deep into the world in luxury," says Roberto Martinoli, President & CEO, Silversea Cruises.
"As well as the tireless efforts of the teams at Fincantieri and Silversea Cruises, I would like to recognise the great contribution of the Royal Caribbean Group. I am grateful for the Group's continued support, which has proven invaluable once again… I look forward to welcoming our guests aboard Silver Dawn from spring 2022."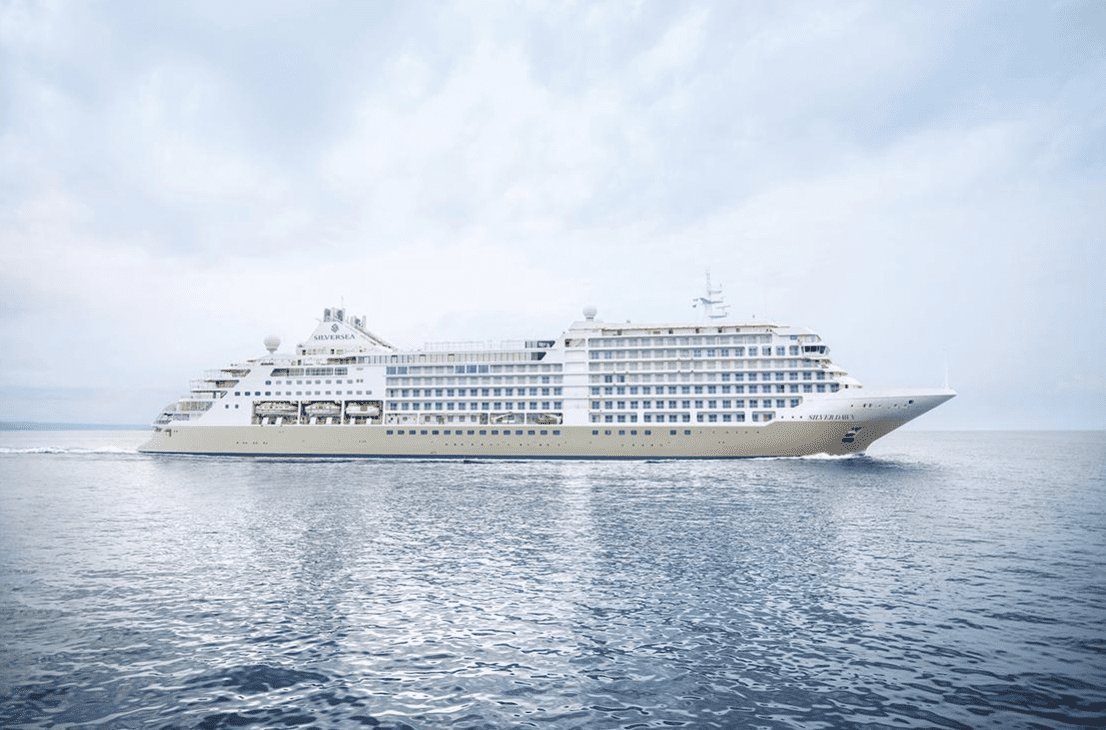 MORE: Carnival Cruise Line Announces Return to Service Date For Entire Fleet
Building on the success of Silversea's culinary program S.A.L.T., which launched on Silver Moon, Silver Dawn will introduce a new wellness program for the line, called Otium.
In a nod to the line's Italian heritage, Otium takes inspiration from the leisurely nature of the ancient Roman lifestyle. In Roman culture, Otium was a period of time dedicated to leisure where people bathed, conversed, sang, drank, ate, and relaxed.
On Silversea, the program will provide passengers with a customized wellness journey throughout the ship, including the spacious suites, a range of curated treatments in the reimagined spa, and other aspects that touch nearly every part of the cruise experience.
The third vessel in the Muse-class and the fourth to result from Silversea's collaboration with Fincantieri, Silver Dawn is a sister ship to Silver Muse and Silver Moon, which were delivered to the cruise line in 2017 and 2020, respectively.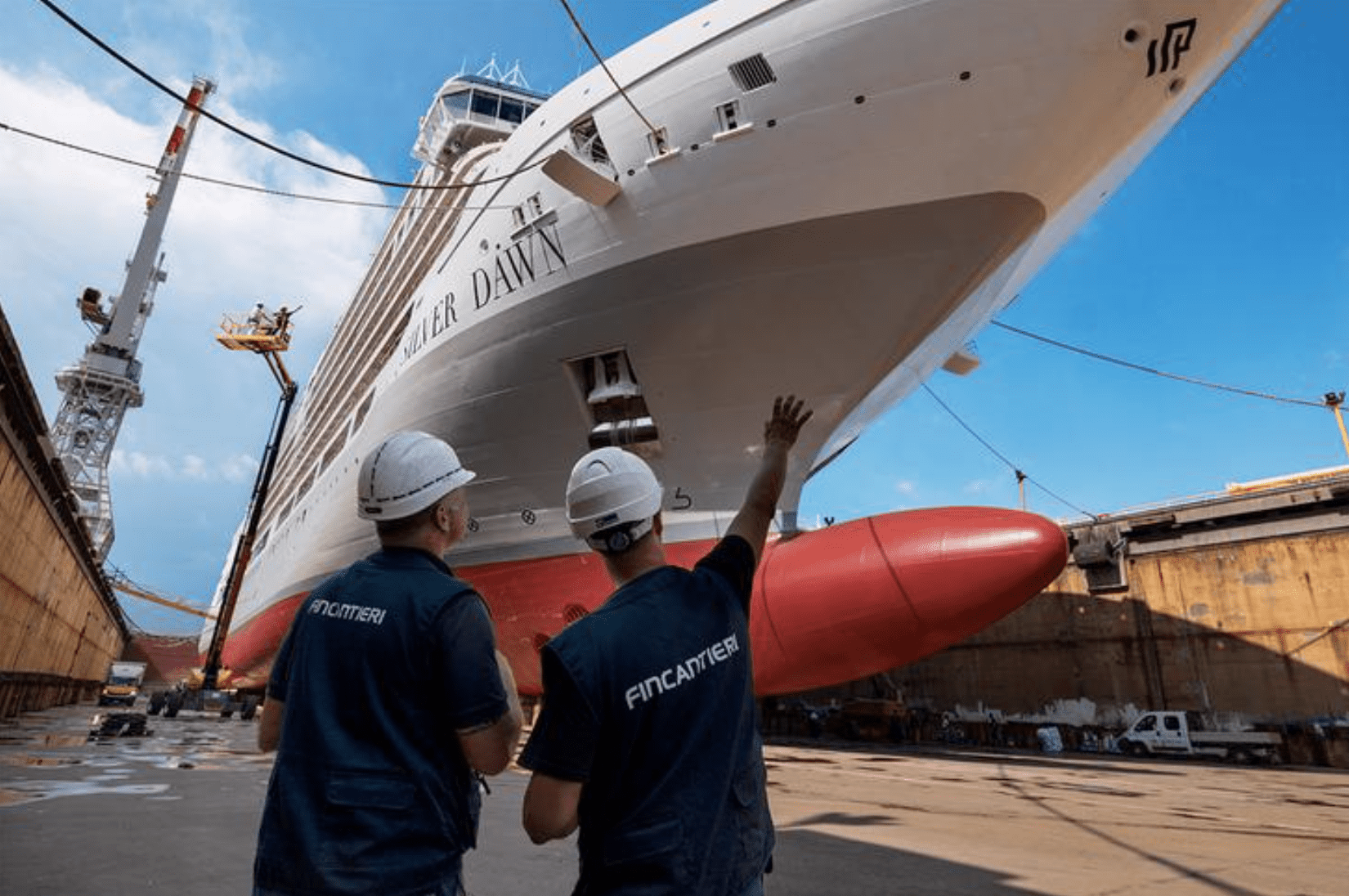 Silver Dawn holds 596 passengers in 298 oceanview suites, 98 percent of which have private balconies.
In total, over 390 companies contributed to the construction of Silver Dawn, and in the peak months, an average of 1,000 professionals were working on the ship at once.
READ NEXT: Oceania Cruises Reveals New Room Service Menu, Wine Tasting Experiences