It looks like Star Trek legend Captain Kirk has set his phaser on save. William Shatner, the actor best known for having cruised through space aboard the starship Enterprise, this week wrote to Norwegian Cruise Line hoping to convince them to nix an opportunity to swim with dolphins from the upcoming Star Trek themed cruise.
What The Star Trek Actor is Asking
In the letter addressed to Norwegian's CEO and President, Frank Del Rio, Shatner firmly but politely takes the line to task. "I'm so happy that Star Trek fans have the opportunity to climb aboard Norwegian Jade's Star Trek: The Cruise and experience their own interstellar voyage of sorts," writes the actor. "However, as long as your company offers 'swim with dolphins' experiences, what should be a futuristic voyage will be set back light years."
"Never before," he continues, "has public opinion leaned so strongly against marine mammal captivity, presumably across all galaxies. Dolphins are highly intelligent, socially complex animals who travel great distances in the wild, often in large family pods. In captivity, they're confided to pitiful, barren makeshift lagoons, often after being captured from the wild and torn away from their families in violent ways or after being bred into captivity for profit. There's no justification for condemning animals to a lifetime of suffering in the name of entertainment."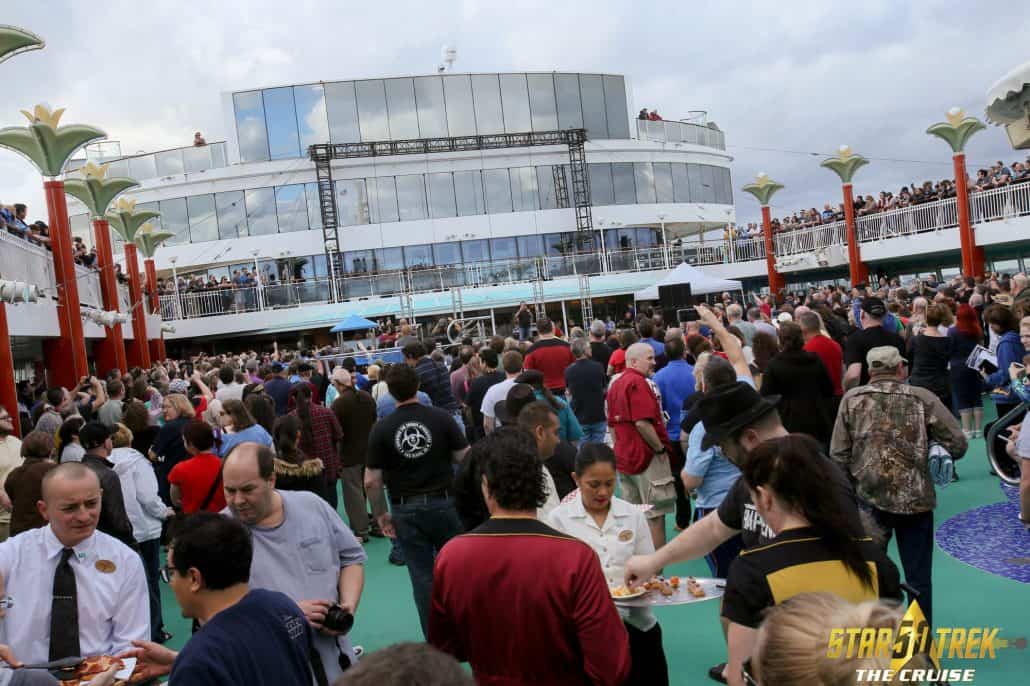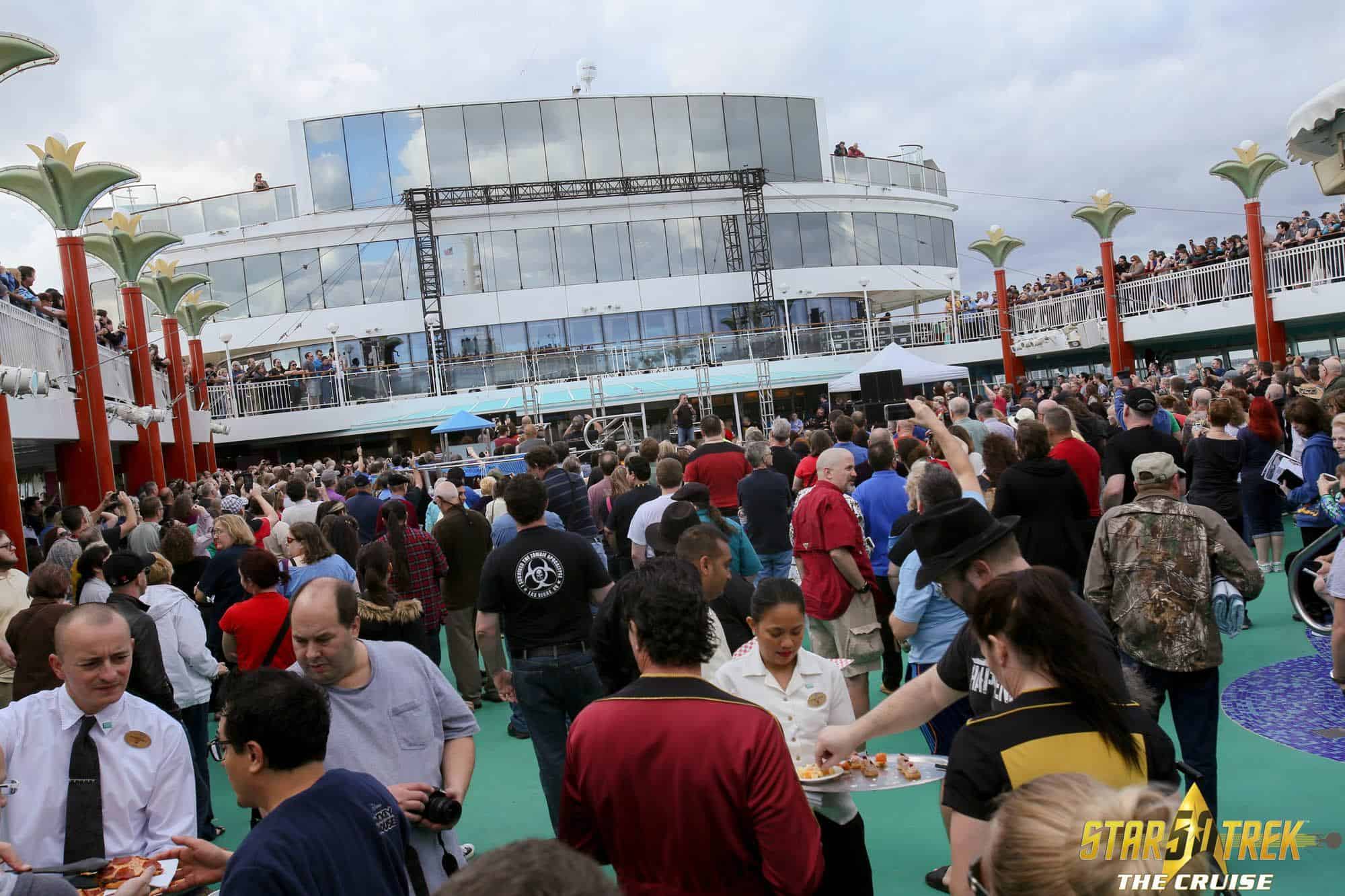 In a move sure to appeal to fans of the series, he goes on to use one of Star Trek's driving philosophies to make his point. "Aboard the USS Enterprise," he writes, "it was Captain Kirk's duty to 'explore strange new worlds, to seek out new life and new civilizations' in order to advance and diversify our own. The exploitation of any species for profit and entertainment would have violated the Prime Directive."
For the uninitiated, the prime directive was a Star Trek philosophy which prohibited members of the United Federation of Planets from interfering with the internal development of alien civilizations. In other words, it was a basic understanding that one civilization or race wouldn't screw with the development of another.
Shatner urges that Norwegian remove dolphin encounters "from the Star Trek: The Cruise voyage, as well as from all other cruises offered" by the line. "Surely," he concludes, "Star Trek fans would appreciate the decision allow dolphins to remain in the wild and prosper."
About The Star Trek Cruises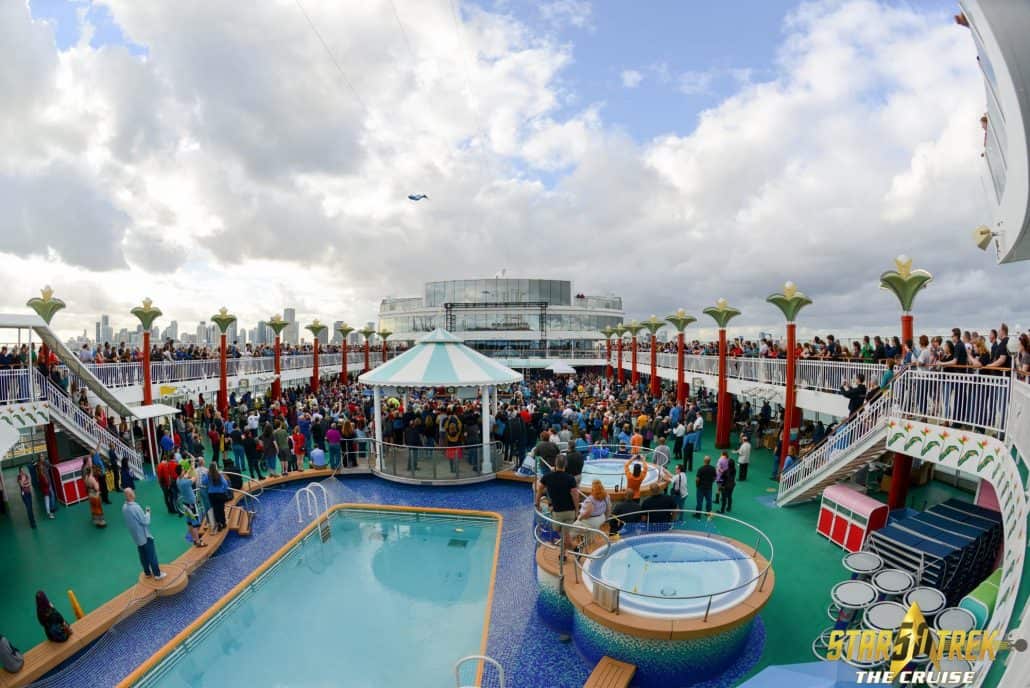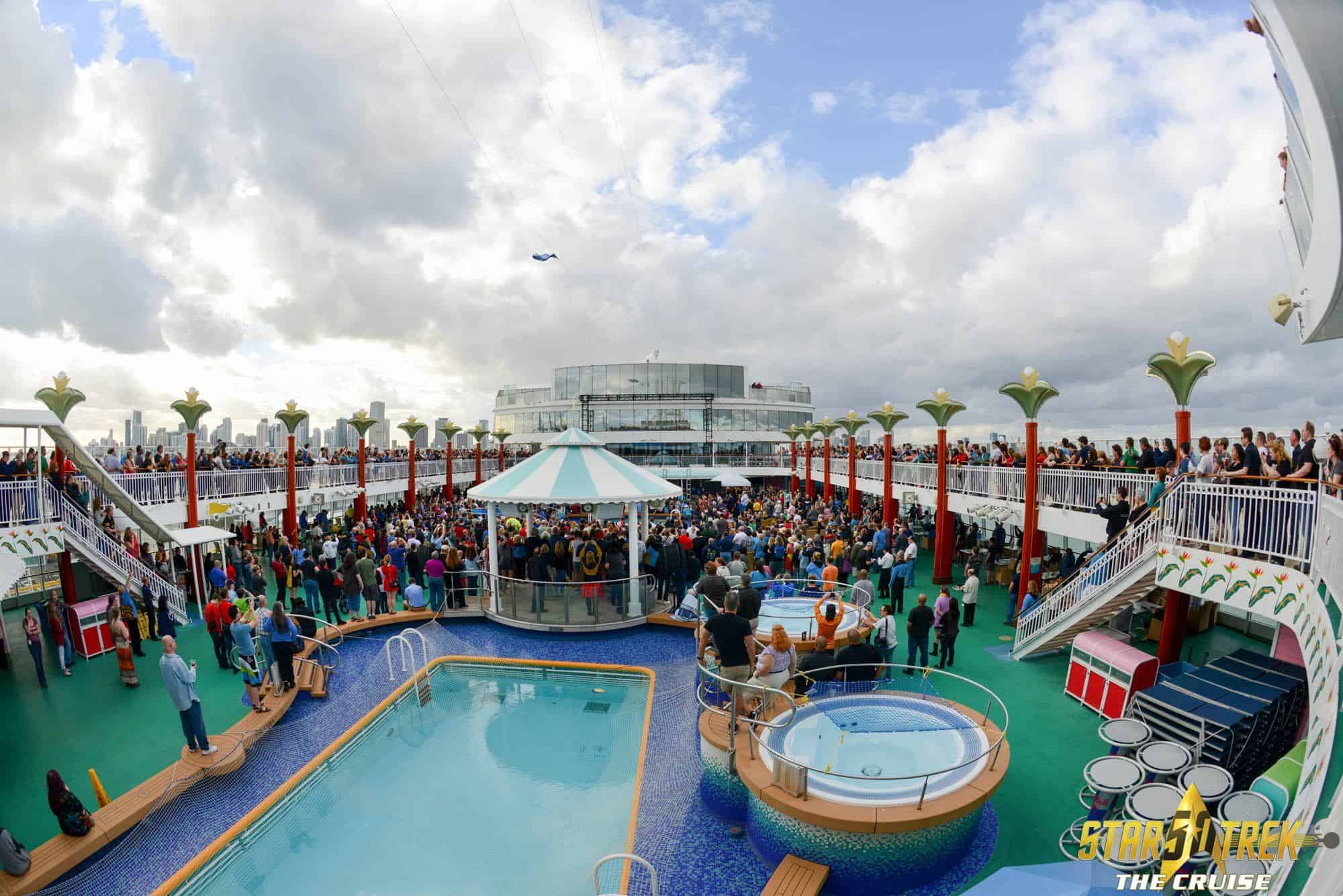 Perhaps not surprisingly, Shatner is not one of the franchise's stars set to appear on the Norwegian Jade's two Trek-themed cruises, sailing on January 5 and January 11th of 2018 out of Miami. The vent, which is the only official Star Trek cruise, features alum from across the entire spectrum of the franchise, including George Takei, Jonathan Frakes, Brent Spiner, Levar Burton, Gates McFadden, John de Lancie, Michael Dorn, Rene Auberjonois and more. The six-day trip features themed shows, events, programs and parties. Spock ears not included.