By Amadeus
In May of 1977, a movie was released that would change my world. Not just my world, but the world.
Enter Star Wars
Star Wars changed the way movies were made, the way they were marketed, the way they were merchandised – everything!
An entire generation of kids, myself included, held onto Star Wars as ours. It was the movie that defined us, and I'll admit, I was a little concerned when the second trilogy was released in 1999.  I was concerned that the next generation would see it as an old relic.
But one night as I was standing in line at a Toys-R-Us to buy new Star Wars: Episode 1  toys at midnight, I saw the future. Dozens, if not hundreds of grown men were there with their kids dressed in Jedi and droid garb. That's when it hit me, Star Wars doesn't belong to my generation. Star Wars belongs to every generation.
George Lucas has created a universe that everyone, from six to 96, can immerse themselves into. Every new Star Wars movie or TV show brings out the 11 year old in me, and I'm instantly taken back.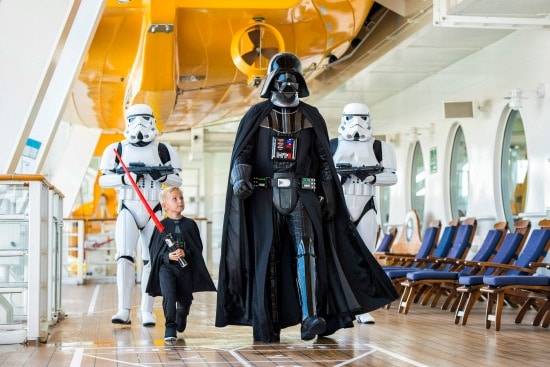 Disney Cruise Line has announced the day-long celebrations aboard eight special sailings on Disney Fantasy. Did you say a Star Wars Day at Sea?  I couldn't be anymore more thrilled.
I'm so excited that Disney is nurturing, and growing the Star Wars franchise. I feel like it's in great hands, and it's sure to live on forever, for every generation of kids to discover.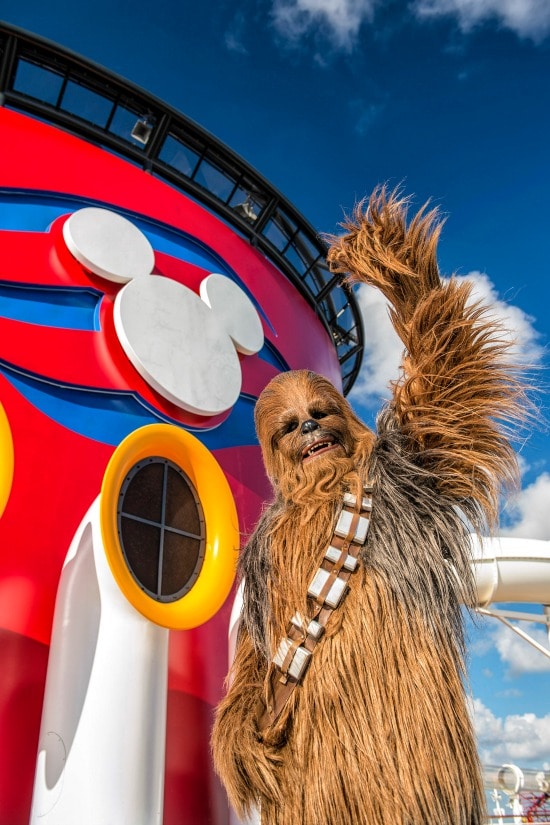 Details
Appearances by cast and characters
Star Wars themed celebrations and deck parties
Screenings of the Star Wars films and the new Disney XD animated series, Star Wars Rebels
Star Wars Day at Sea will be on Disney Fantasy cruises sailing on Jan. 9, 23; Feb. 6, 20; March 5, 19; April 2 and 16, 2016. Departing from Port Canaveral, the seven-night Western Caribbean itinerary includes Cozumel, Mexico; Grand Cayman, Cayman Islands and Disney's private island in the Bahamas, Castaway Cay.
More details can be found here.
Photo credit: Disney