I'm Doug Parker, creator and host of Cruise Radio. If this is your first time on the site, thanks so much for dropping in.  If you are looking for unbiased cruise vacation information, you've come to the right place.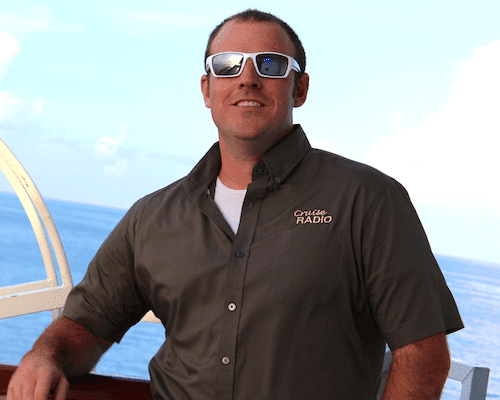 What is Cruise Radio?
Founded in 2009, Cruise Radio — along with sister site River Cruise Radio — has become a trusted resource for travelers. The website features news, reviews and original content which can't be found anywhere else, while the weekly podcast offers insider tips, interviews and reviews from actual passengers whose cruising experiences can help listeners decide what ships, activities and shore excursions are right for them.
The podcast has also broadcast live from ships around the world, giving listeners an experience that is the next best thing to being there themselves!
Listen to Cruise Radio on:
Get the Latest News Here!
Want to make sure you're the first to know what's happening in the world of cruising? Whether you're looking for info on the deals you shouldn't pass up or news that could change the way you cruise, sign up for our daily E-mails so you never miss a thing!