Over the past few years, cruise lines have been doing everything in their power to step up their social media game. Royal Caribbean turned to Instagram in order to find "the world's most adventurous squad" to promote their line, Carnival Cruise Line's senior cruise director, John Heald, has become one of the most recognizable people in the industry thanks in part to a Facebook page on which he interacts almost daily with thousands of passengers. But whose efforts are paying off in terms of reaching their desired audience? A recent study by social media research firm Fizziology studied that very question!
Carnival Cruise Line's Big Win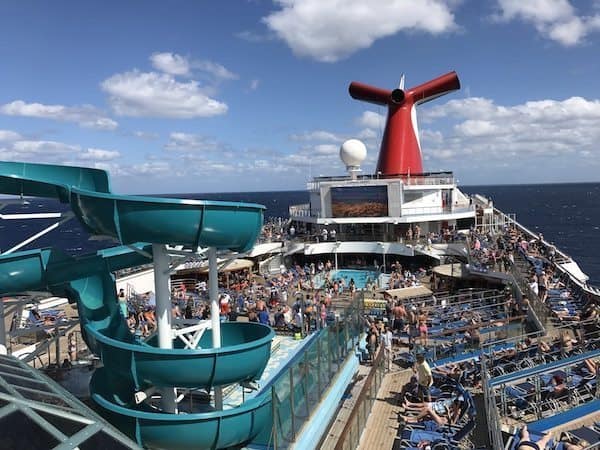 By analyzing what 15,000 Twitter users had to say about the various cruise lines, Fizziology was able to determine that the line who'd managed to receive the most positive buzz in the twittersphere was definitely Carnival. Whereas some lines managed to score big points in one or two categories (for example, Disney Cruise Lines is a big hit with moms), Carnival managed to loop in everyone from bargain shoppers to high schoolers.
This may not be particularly surprising given some of the creative ways in which Carnival has reached out to cruisers in the past. For example, in the months before Carnival Vista made her debut, the line's marketing department created a Twitter feed for the ship on which "she" interacted — and occasionally flirted — with potential passengers.
Moms Love Disney

It's perhaps also not surprising that Disney Cruise Line scored so well with moms in the study, given that theirs is often the determining voice when it comes to planning trips involving children, and family vacations are definitely the line's bread and butter. In fact, the survey indicated that one of the most discussed topics among cruise-loving moms was ways to save money when planning a Disney cruise with multiple kids. (Equally unsurprising? Disney was the least buzzed-about line among adults over the age of 50. In fact, they tended to Tweet far more often about the smaller, high-end Windstar fleet of ships than any other.)
Which line do you most often tweet about?