When Royal Caribbean International's Symphony of the Seas returned to Miami on Saturday morning, it did so with 48 passengers who'd tested positive for COVID-19.
Impacted Guests Quarantined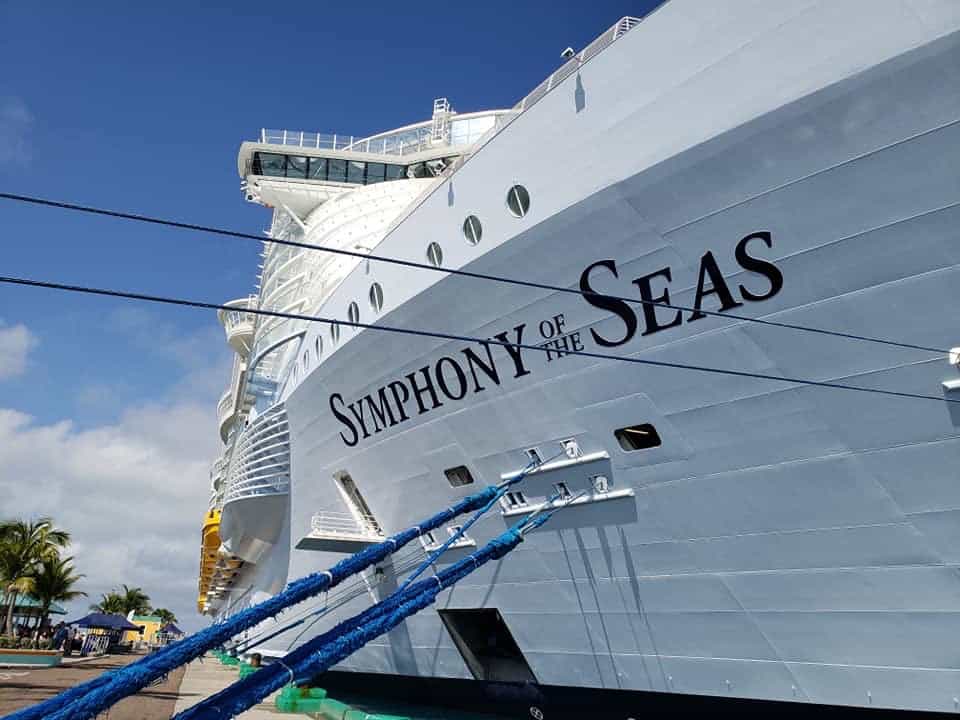 The ship, which had departed Miami on December 11, was sailing with 6,091 passengers on board, of whom 95 percent were fully vaccinated.
Royal Caribbean's current policy is that those over the age of 12 must be vaccinated and provide proof of a negative COVID test before boarding.
Children not yet vaccinated must provide a negative PCR test prior to sailing in addition to being tested again at the terminal prior to embarkation.
Read More: Should Cruise Lines Have to Inform Guests of Covid Cases?
Royal Caribbean says that they conducted contact tracing after a guest on board tested positive. Of the additional guests who tested positive, 98 percent were reported to have been fully vaccinated.
Each of those "quickly went into quarantine" according to the cruise line in a statement, adding "Everyone who tested positive was asymptomatic or had mild symptoms, and we continuously monitored their health."
Previous Guests Informed of Another Case
Additionally, USA Today reports that Royal Caribbean informed guests from the December 4 sailing (as well as those aboard the December 18th voyage) that a passenger who'd sailed on an earlier cruise had tested positive for the omicron variant.
"We were notified by the [Centers for Disease Control and Prevention] that a guest on board our [December] 4th cruise tested positive and it was identified as omicron," a Royal Caribbean spokesperson told the outlet. The agency requested that the cruise line inform guests who'd recently sailed upon the ship.
In an email sent to recent Symphony of the Seas guests, Royal Caribbean said that the passenger in question "did not report symptoms to our onboard medical teams as outlined in our health protocols" and that their post-cruise test results confirmed they'd contracted the variant.
Future itineraries of the ship were not impacted by the developments.
Cruise News Story