While anticipating your vacation, you probably don't ask yourself how you're going to pay for goods and services. People are typically concerned instead with mapping out their itinerary, choosing attractions, and putting the right set of clothes into their suitcases.
However, this is not to say that the thought of money shouldn't cross your mind while planning.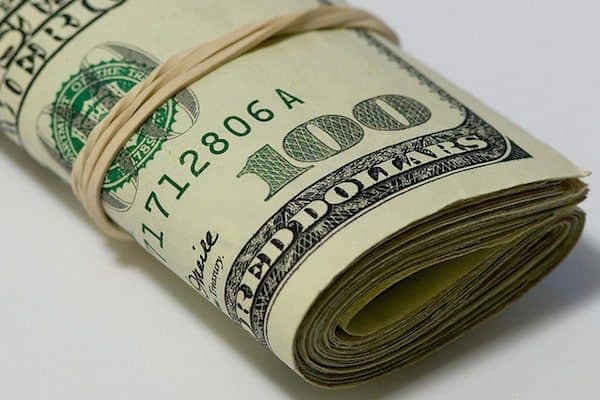 Apart from calculating financial resources (a monthly budget template can help tremendously with that), people don't usually rack their brains trying to think of how exactly they will be paying for certain items while on vacation.
And yet, knowing whether to get cash from your pocket or swipe your prepaid card for travelers when paying on your vacation will make a world of difference to your budget. Believe it or not, the payment method you choose might easily add a whopping 10 percent to your total trip price.
Every small detail in your handling of money on vacation can make a big change to your finances: how and where you buy needed currency, what card you use, and from what bank you withdraw your cash will determine whether you will allow yourself extra amusements… or will need to skimp on them and thus return home with a nagging sense that your vacation could have been more fulfilling. 
What's In Your Wallet?
The most important thing to remember when you are opening your wallet to make a payment abroad is that using your specialist card is cheaper than withdrawing currency from local ATMs (or spending cash). With this said, do not run with the idea that you can forgo using tangible money altogether. You will definitely need cash to pay taxi drivers, give tips, and purchase trinkets and souvenirs from local markets.
You just need to know that not all options to obtain cash are equal because some of them are more expensive than others. One particularly uneconomical payment method is to withdraw cash from the bank with a credit card or a debit card (unless your debit card does not charge you for international withdrawals). Buying currency at an airport, where exchange rates do not always work to your advantage, is also wasteful.    
Debit Cards
With debit cards, matters are more complicated. Some debit cards allow free foreign cash withdrawals. If you own such a convenient card, go ahead and withdraw as much cash as you want from the first ATM you see on the street. But bear in mind that most debit cards do not allow you to withdraw cash for free and may charge you three percent for every transaction you make. 
Credit Cards
Credit cards can also be problematic. They are extremely useful for paying for goods and services abroad. If you have a credit card, do not hesitate to swipe it anytime you make a purchase. However, credit cards are inconvenient for cash withdrawals due to the fees charged to do so.
Even in rare cases when you can withdraw foreign cash for free, credit cards still charge interest on withdrawals until they are paid off. In addition to the interest, you will also pay a transaction fee every time you get your cash from an ATM abroad. To avoid spending extra money on your vacation, you may obtain a competitive bank or currency card before you leave. Prepaid cards offer good value and charge no fees for cash withdrawals and transactions. Their exchange rates are also convenient because there is usually no difference between a buy and a selling price.
Another advantage is that prepaid currency cards can be insured. But, they do not offer purchase protection as credit cards do. Nor is there an option to use chargeback to get a refund for items below 100 dollars, provided by credit and debit cards. 
Thus, if you want to opt for a credit card, you may start applying for it now, but first, check your credit account or history. Make sure your account is free from issues, like tax liens, that can hurt your application big time.   
Travelers Checks
Carrying a traveler check with you on vacation is not the best idea. Traveler checks are outmoded and not accepted everywhere – you might have trouble finding a place to cash them. But if you worry that you will go overboard spending money on your vacation, then traveler checks may be truly handy. Funds contained in traveler checks are secure and not easily converted into cash. Thusly, they aren't as easy to blow through as paper money is.
It must be obvious by now… there is no clear-cut best way to pay for items and services on your vacation. Using credit and prepaid cards alternatively along with some cash is probably the optimum option to minimize fees and keep your money protected. If you can alternate between these payment methods, you will surely have a comfortable, and money-saving vacation.