Last week it was reported by Cruise Industry News that FEMA — aka the Federal Emergency Management Agency — chartered the Grand Celebration cruise ship from Bahamas Paradise Cruise Line for 90 days at a cost of $25,700,000. The ship was charted to house relief workers helping the Caribbean islands impacted by last year's hurricanes, as well as some of the island residents who were displaced by those storms. But this revelation left many wondering about the charter which had received far more attention from cruise fans: That of the Carnival Fascination.
How Much The Fascination Charter Cost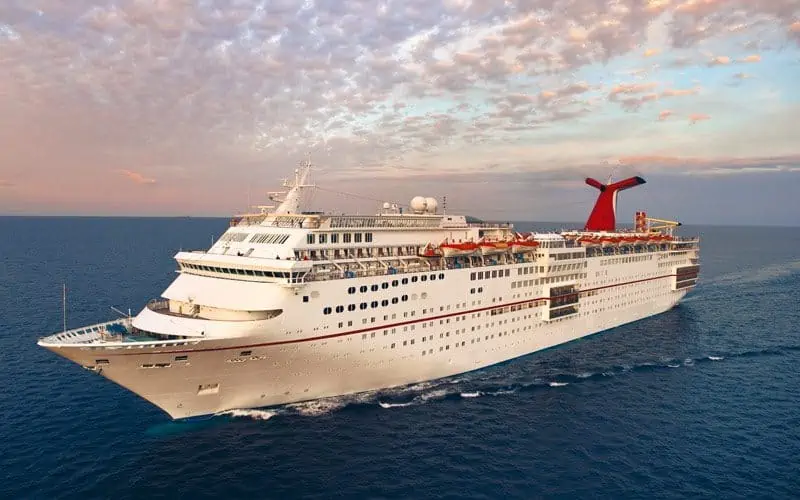 This week, the same industry-covering website which obtained details about the Grand Celebration by filing a Freedom Of Information Act request did the same with regards to the Carnival Fascination charter. This time, however, they were able to obtain even more detailed information. According to their reporting, Carnival Cruise Line was paid just under $75 million for the charter, which began on October 11 of last year.
The money paid was not, however, simply to rent the ship. On top of the $39,70000 paid for the charter itself, there were approximately $35 million in additional charges, ranging from docking fees and waste removal to the providing of food for those living on board. The charge also includes compensation for the members of the Fascination crew who remained on board to help tend to the needs of their very special guests.
The obtained documents also give at least a bit of a glimpse into life on board the chartered vessel, revealing that those on board are receiving three meals a day via the buffet. As for housekeeping, the contract stipulates that the rooms are being serviced once a week. FEMA personnel are also being allowed use of the various public spaces aboard the ship.
What's Next For The Carnival Fascination 
Once the charter period has been completed in early February, the Carnival Fascination will head directly to Freeport in the Bahamas for a scheduled refurbishment. When the ship emerges, she'll have received numerous Fun Ship 2.0 upgrades including the Alchemy Bar, Guy's Burger Joint, a RedFrog Rum Bar, BlueIguana Tequila Bar, BlueIguana Cantina and Bonsai Sushi Express. Once the updates are in place, the ship will resume its slate of sailings out of San Juan, Puerto Rico and Barbados.
Photo via Carnival