Gambling in the casino is a popular cruise ship activity, with many of the major ships and cruise lines having onboard games as part of their adult entertainment. The most luxurious ships have casinos that rival those on the land in style, sophistication, and even size. Not everyone goes on these cruises exclusively for gambling, but the option is there for those who love taking "chances."
Gambling on Cruise Ships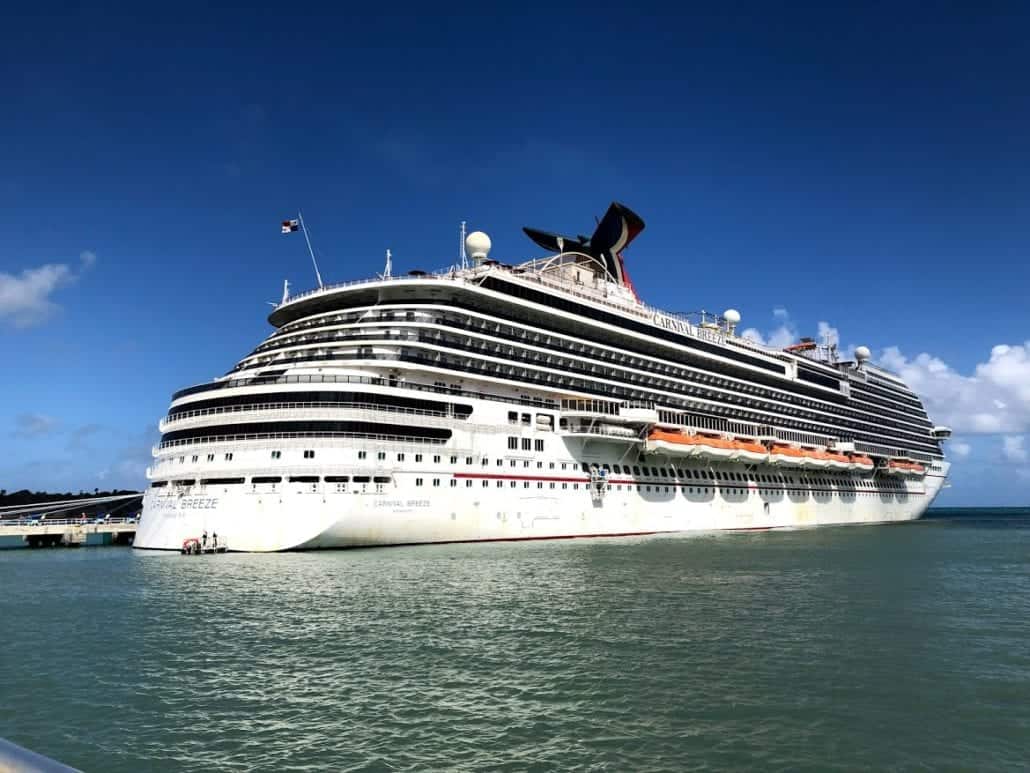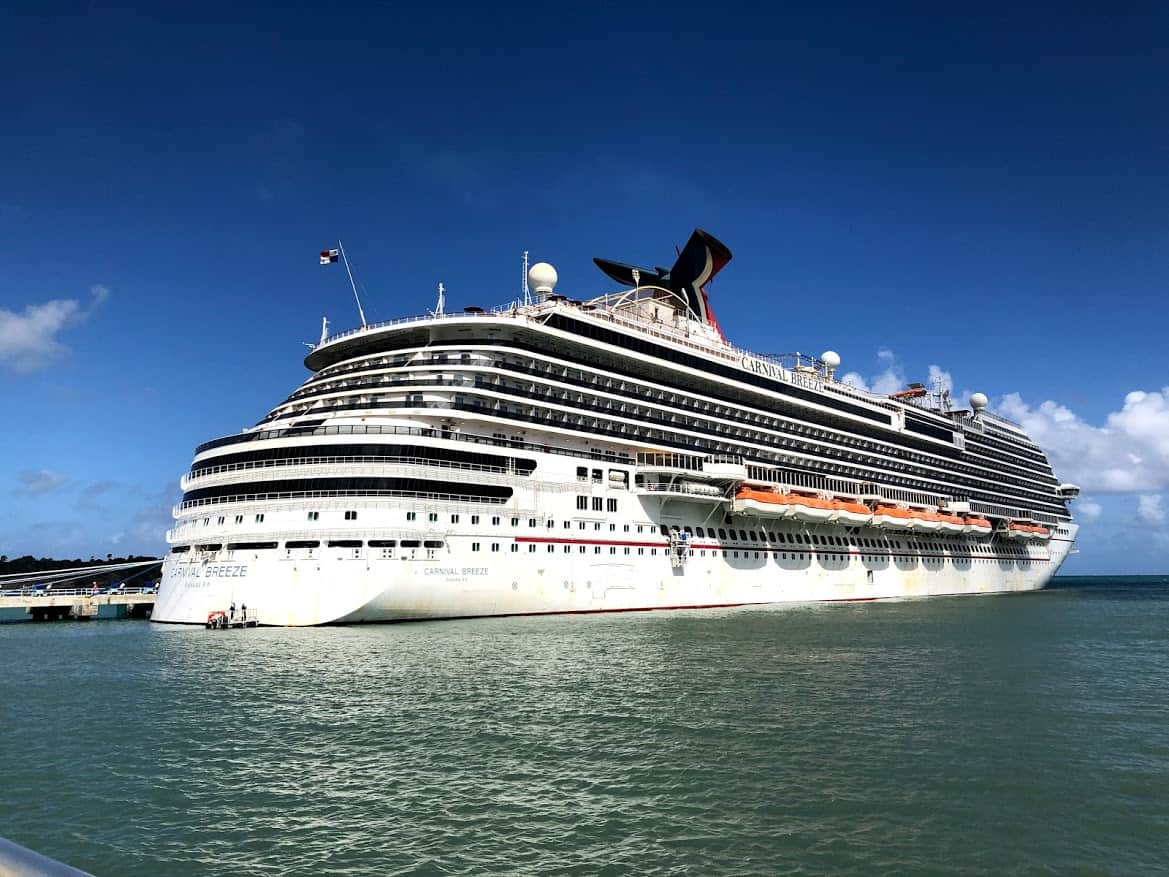 As mentioned, you can expect to find a casino on board most major cruise lines. The exceptions are Disney Cruise Line, Viking Cruises, and Voyages to Antiquity. Seabourn Cruise Line, Silversea Cruises, and Windstar Cruises may have casinos, but they are tiny, and many only include slot machines rather than table games.
If you want the full casino experience, you can find it on most ships from the Royal Caribbean, Norwegian Cruise Line, Carnival Cruise Line, Celebrity Cruises, MSC Cruises, Princess Cruises and more.
When it comes to the rules of gambling, most cruise ship casinos only operate once the ship has left the port unless docked in countries where gambling is legal. Also, ship casinos are often not 24/7 — so, they usually have opening times in the day and shut down at some point in the night. The opening times will vary across ships and cruises.
Now let's look at some of the best casinos on cruise ships. You can typically use both cash and cruise cards to play at them.
Allure of the Seas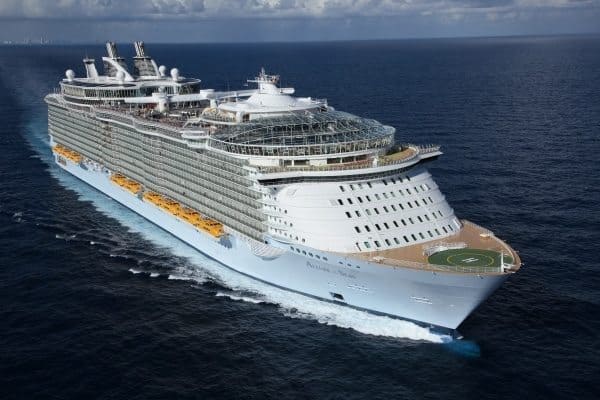 Each of the 25 cruise ships in the Royal Caribbean fleet has a Casino Royale, complete with French Riviera décor that will make you feel like you're in Monte Carlo. The size of these casinos varies across ships, with the most notable on the Allure of the Seas — the company's biggest cruise ship to date at 362 m in length and a capacity to carry 5,400 passengers.
The Allure of the Seas casino is a massive 18,000 sq ft, which is bigger than many land-based operations. Inside, you can find 500 slots with favorites like Wheel of Fortune, one of the best slot machines of all time, as well as video poker.
This casino also offers 27 table games, including roulette, blackjack, craps, and stud poker as well as scheduled events and tournaments. You can even get service straight to the tables!
When you finish gaming, you can continue your Vegas experience with one of the ship's Broadway shows, such as Mamma Mia! or head out to one of the bars or restaurants.
Carnival Vista
Carnival cruises have always been big on nightlife and entertainment, and you can find casinos on board any of the fleet's 25 'Fun Ships'. The most recent additions to the pack are the Carnival Vista, with a capacity of 3,900 people, and the Carnival Horizon, both of which have sizeable casinos. The Vista, for example, has 217 machines and 22 gaming tables.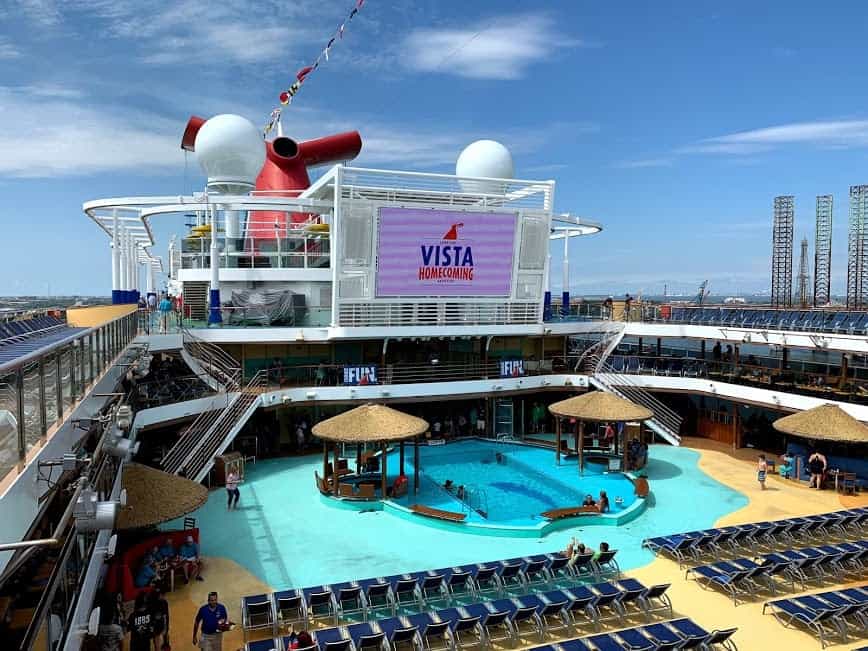 Carnival casinos tend to be popular for slots, with guests spinning the wheels around 112 times every second across all cruises. The company also paid out $1 million in tournament prizes in one year, including an epic Monopoly tournament.
What makes casino gaming on Carnival ships unique is the rewards scheme, known as the Carnival Players Club. Promotions and offers are given away based on the frequency of cruises and games played. There are gaming lessons available for new players and high stakes games for more serious players.
As if you needed any more reason to consider Carnival Vista one of the top casino cruises, you can also get pizza delivery.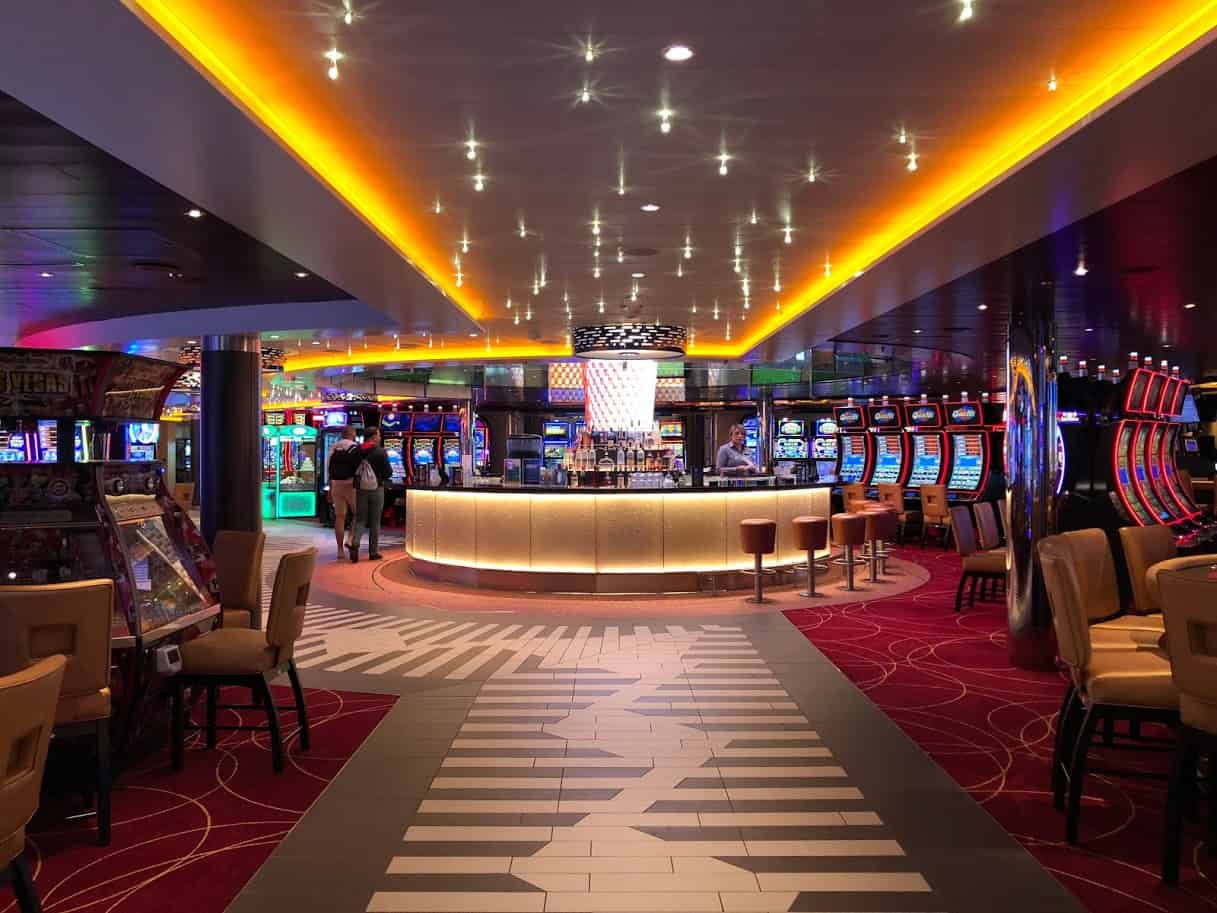 Norwegian Escape
[Caption: There are 318 slot machines and 28 table games on the Norwegian Escape.]
Norwegian has a fleet of 15 ships, which between them have a total of 2,800 slot machines and 200 gaming tables. The biggest and most glamorous casinos are on the newer ships such as Escape, Getaway, and Breakaway. The new Bliss cruise ship, which started sailing in April 2018, has two casinos — one for smokers and one for non-smokers.
The Escape has a total of 318 slots and 28 gaming tables, featuring classics like blackjack, craps, poker, and roulette, as well as Eastern delights like baccarat. Bets range from $5 to $5,000 for tables, and one cent to $100 for slots. If you want to go any higher, you'll have to book out the VIP room, which accommodates the needs of high-rolling guests.
The Casinos At Sea Reward Program allows you to earn rewards for use on Norwegian cruises.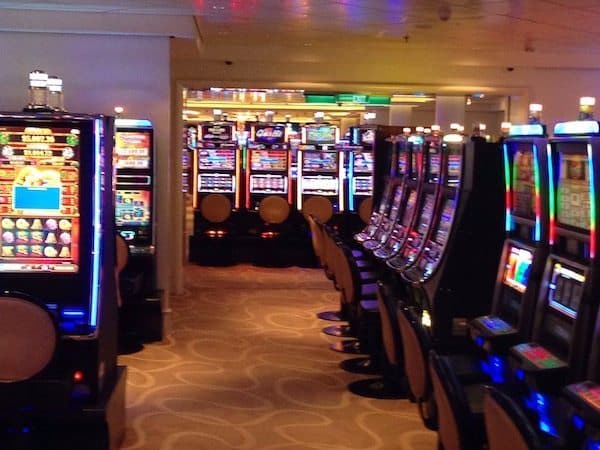 Queen Mary 2
Cunard's flagship cruise ship functions as an ocean liner for transportation as well as running cruises. It is the largest ocean liner in the world and is full of entertainment, bars, swimming pools, a ballroom, and even the first at-sea planetarium. Plus, there's a good casino, too.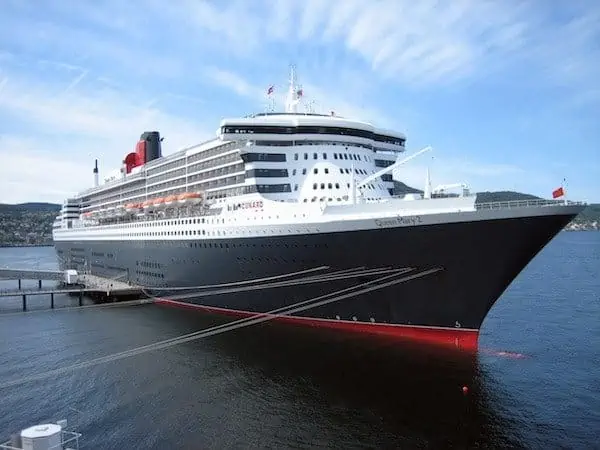 Although it's quite small, the Queen Mary 2 casino offers an intimate atmosphere and a sophisticated-yet-casual gambling vibe. There are 99 slot machines as well as nine bespoke tables for games like roulette, blackjack, three-card poker, and Texas Hold 'em.
What the casino lacks in size, it makes up for in elegance, and soon you will feel like James Bond in Monte Carlo. For beginners, there are also lessons available from experienced staff. Betting limits are reasonable here, and there are games at all levels up to around $500.
Which cruise ship casino is your favorite?