By Sarah Phillips
Let's talk about taking a honeymoon cruise. This has been a wedding summer for me – lots of good friends getting married and summer days spent planning showers and seating charts. One of my friends is taking a cruise for her honeymoon and she can't wait. This, of course got me to thinking about cruises and honeymoons. A cruise is a great choice for a vacation anytime, but especially for a honeymoon. Here are a few reasons why a cruise makes for a great honeymoon.
Why Take a Honeymoon Cruise?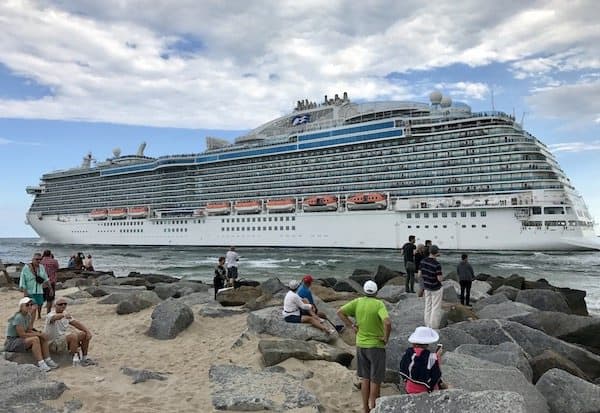 1. Maximum Relaxation. Wedding planning is super stressful. There's no better way to unwind than on a cruise that offers spa packages, unlimited room service, and superior service. Cruises have relaxation and romance covered; you don't have to worry about lodging, food or entertainment. Plus, what's more relaxing than the ocean?
2. Food. No more skipping meals to fit in a wedding dress or tuxedo. Cruise lines offer all kinds of delectable, calorie-laden items for you to indulge in, and for the most part, it's included with your cruise fare. Most lines also offer specialty dining for a small additional charge to help make your honeymoon even more special.
READ MORE: 10 Reasons to Take a Honeymoon Cruise
3. No Hassle Destinations. No one wants to worry about getting to the next train, plane or bus and since you've already done your fair share of planning and work, sit back and let the cruise line do the work. On your honeymoon, you can enjoy multiple ports and cultures every morning when you wake up – and the cruise ship does all the work of getting you there.
4. Honeymoon Packages. Some cruise lines offer special packages for honeymooners – including special packages, dining deals and registries to pay for your honeymoon. Check with your specific cruise line to let the pampering start before you even board your ship.
Why do you think a cruise makes for a good honeymoon? Did you take one for your honeymoon? We'd love to hear your thoughts on cruising and honeymoons.