Traffic Accident Involving Cruise Passengers in Jamaica
We are sad to report that earlier today, 21 passengers from Independence of the Seas were involved in a four-vehicle traffic accident in Trelawny, Jamaica.  One passenger has passed away, and three others were injured.  Royal Caribbean posted this on their corporate Twitter account earlier this evening: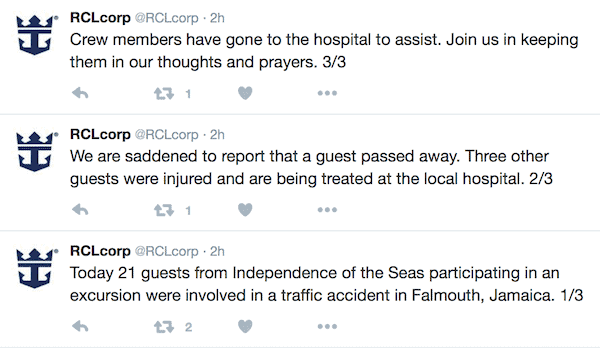 The tour bus was on its way from Dunn's River Beach in St. Ann when the collision occurred.  Falmouth was the last port of call on a five-night voyage to the western Caribbean.  We send our prayers to the people affected by this tragic accident.
Featured photo courtesy of Wikipedia