One of my favorite things to do when I cruise is start my day by taking in the sunrise. Is there anything more beautiful or peaceful? So this morning, I woke up at 6 a.m. to catch the sunrise as we pulled into Naples, and I wasn't alone. It's a very scenic sail-in, especially as Naples is surrounded by hilltops, most notably, Mount Vesuvius.
Port Breakfast in Main Dining Room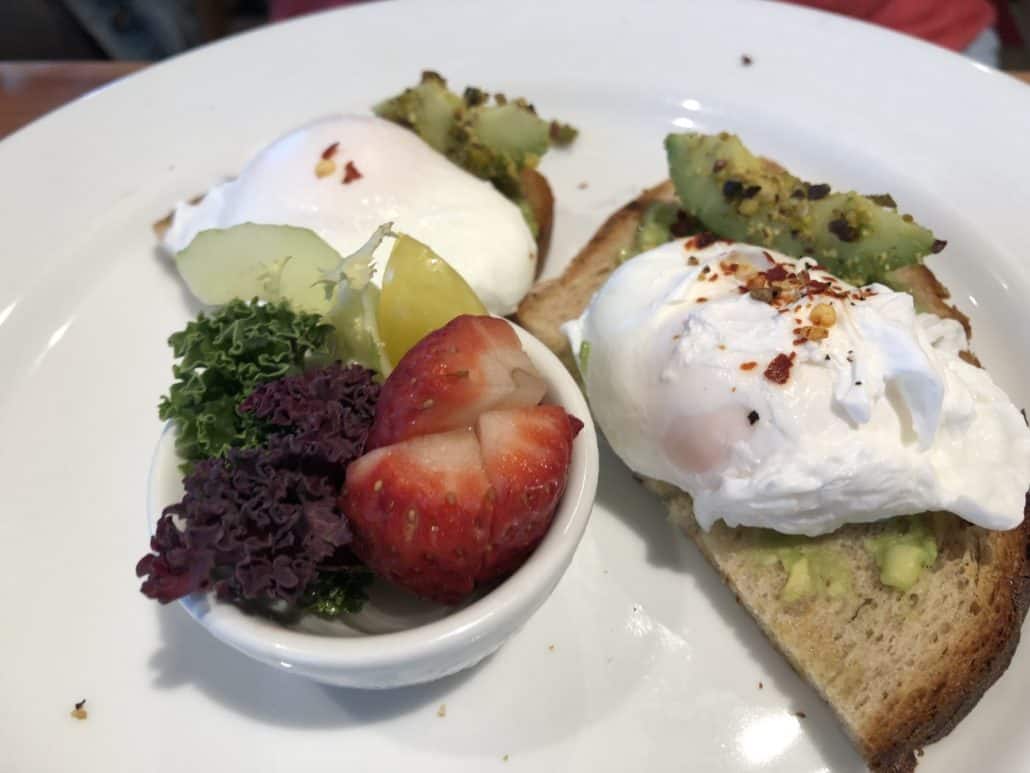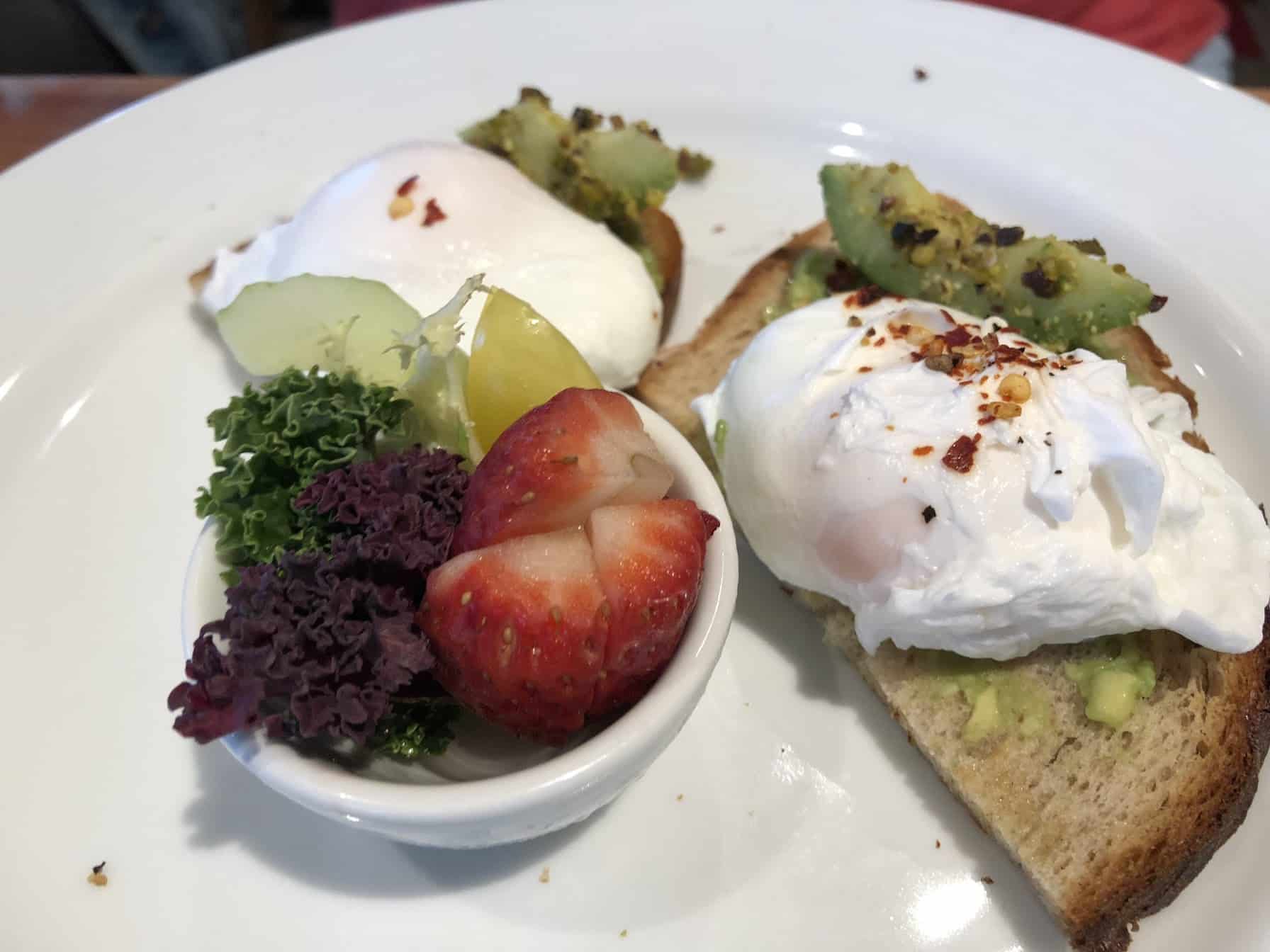 We were going to be exploring Pompeii today, and I knew that would likely mean a lot of walking. Wanting to make sure we had the energy to give it our all, we went into the main dining room to try the Port Day Express Breakfast menu that Carnival introduced a while back. I've always ordered the same thing when I do the port day breakfast: the cracked-egg sandwich. I guess a lot of people really like the avocado toast and, I'll be honest, until they rolled out this menu, I'd never even heard of such a thing. But apparently, it's big with foodies. (Don't believe me? Google the words "avocado toast" and see how many recipes come up.)
The port-day menu is designed to get people in and out of the main dining room as quickly as possible, and sure enough, we were done in about 20 minutes. How often can you say that about any meal in a main dining room? This is really a great option for people like me who like having a sit-down breakfast, but don't necessarily have a lot of time to waste.
Visiting Pompeii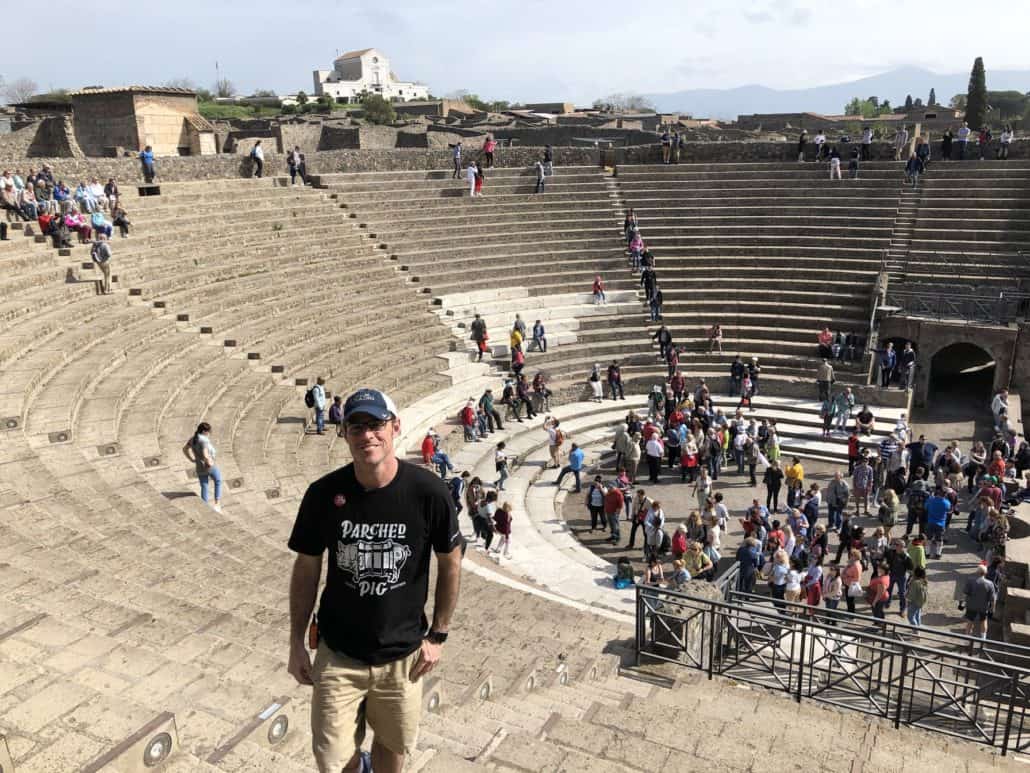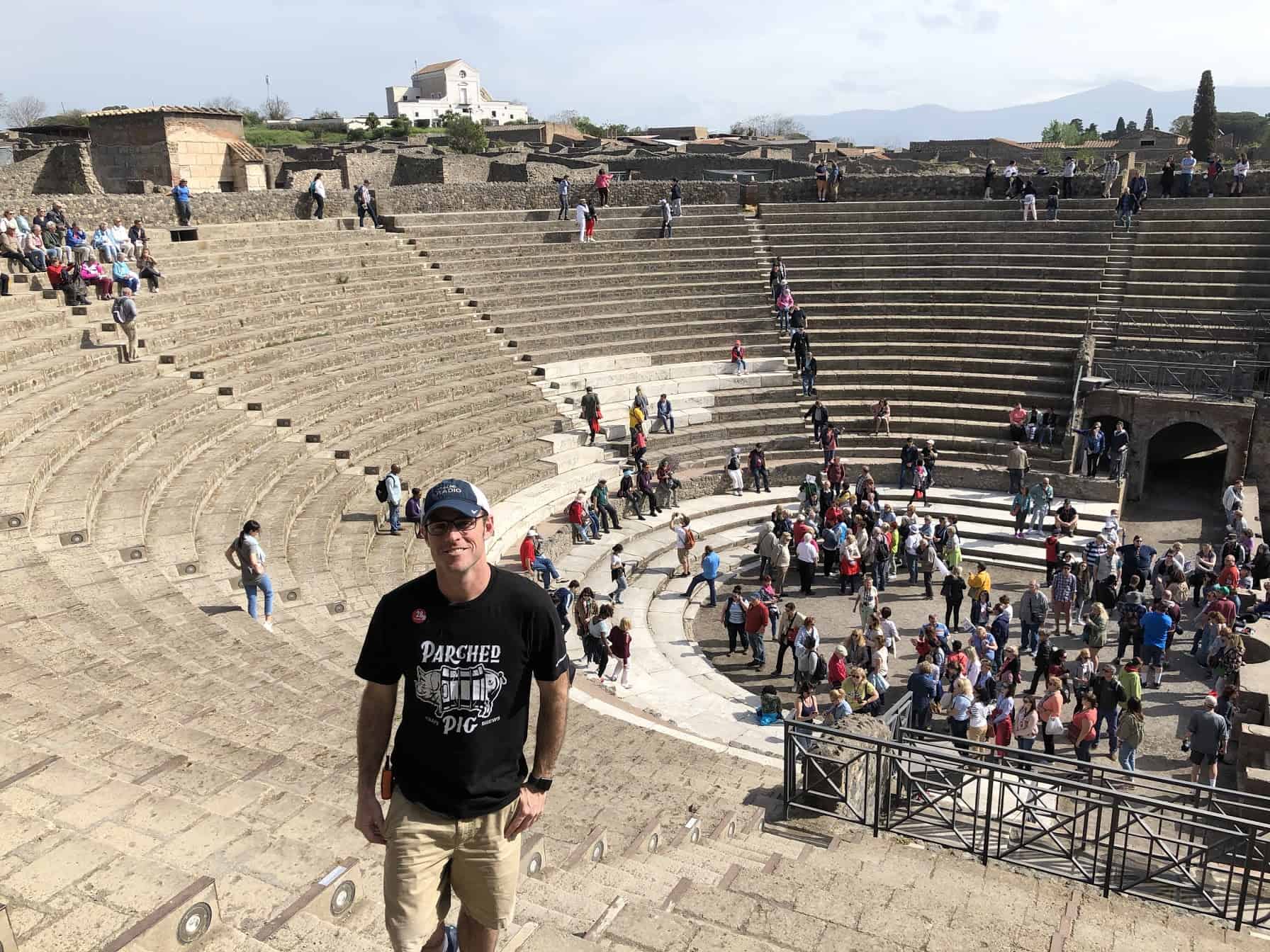 Our excursion meeting point was in the Liquid Lounge, so we went straight there from the aft dining room.When you walk into the main theater, you show the shore excursion team your tour ticket and they assign you a sticker. When they call your sticker number, you leave for your tour. It's a really great way of corralling a lot of people with as little fuss as possible. Fun fact: I learned on this sailing that Brand Ambassador John Heald introduced this organizational concept on the Carnival Freedom years ago.
Pompeii was cool and, as I'd predicted, there was a lot of walking. It was so crazy, weird and a little bit humbling to walk the narrow streets and really think about what had taken place here back in 79 AD. With the eruption of a single volcano, the city was buried and its residents mummified. This was one of those excursions where it's impossible not to be caught up in the history that surrounds you.
Pizza, Pizza, Pizza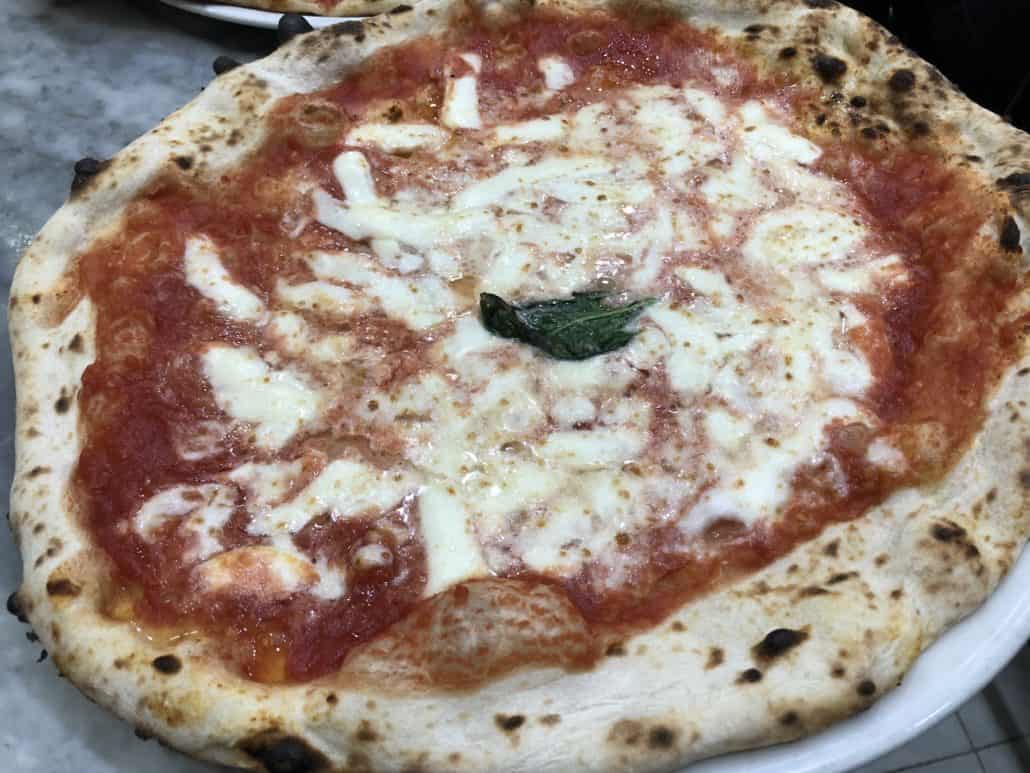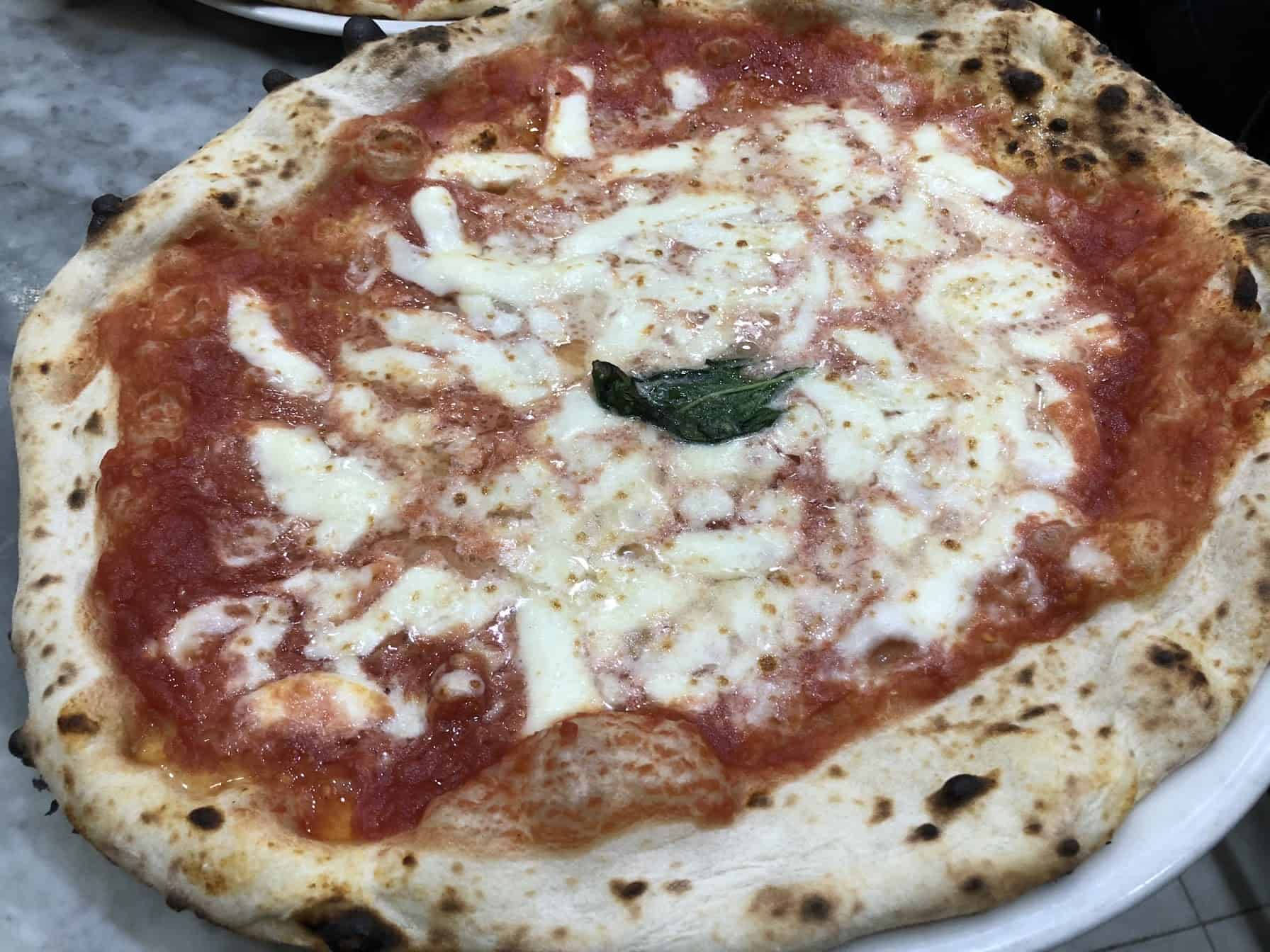 After the 30-minute bus ride back to Naples, we set off to find pizza. I mean, come on! We weren't going to come to the home of pizza and not give it a try. We headed to one of the places in which everyone's favorite round food originated, L'Antica Pizzeria da Michele. This was, hands down, the best pizza I've ever had in my life, and a bargain as well: Two pizzas, a soda and a beer rang in at 14 euro (approximately $17 as of today). They do not take cash here and there will most likely be a wait, but it's well worth it. If you want fresh ingredients,  amazing dough and an awesome memory, this is the place to be.
Be warned: The service isn't the quickest, so you'll want to give yourself some extra time before or after whatever else you have scheduled during your visit.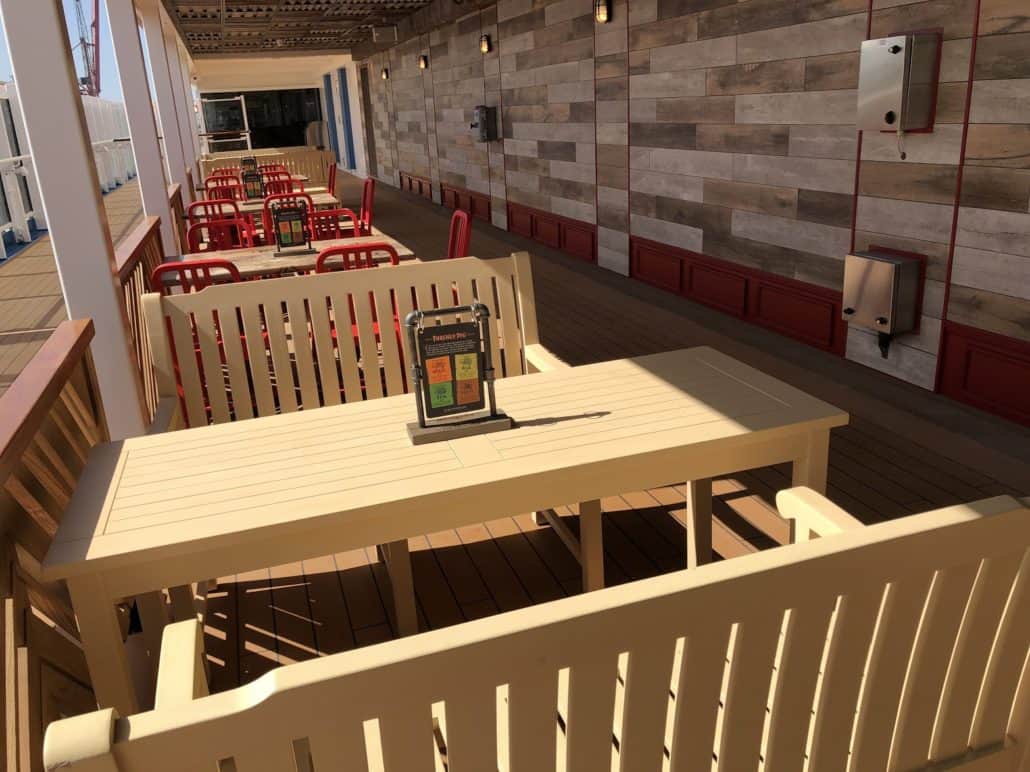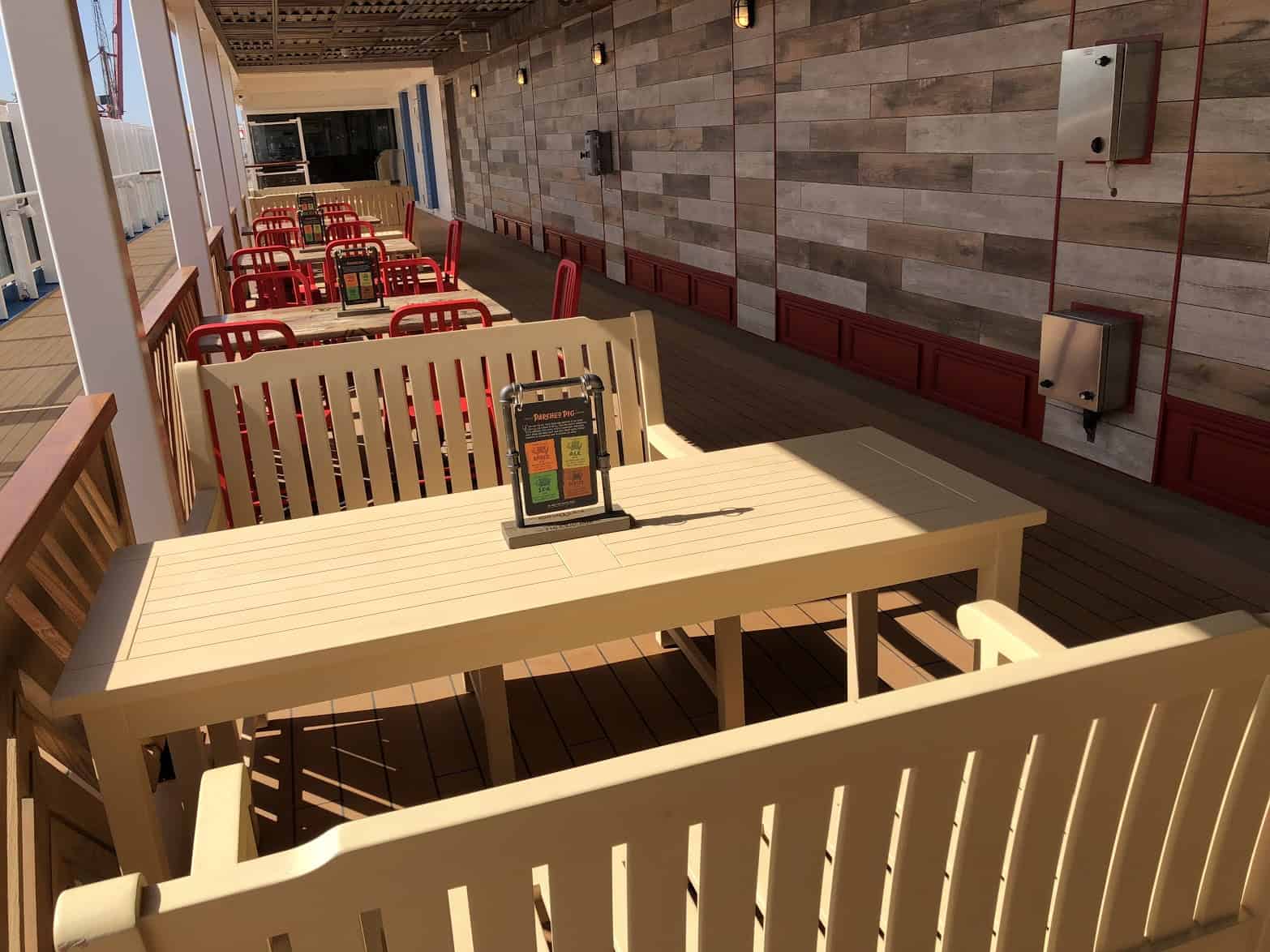 When I got back to the ship, I recorded a special Cruise Radio episode right there on the Carnival Horizon, having a great chat with Chris Owen of Chris Cruises while we hung out at Guy's Pig and Anchor. The show was a blast, but if there's one thing it won't be able to fully capture it's how incredible it was to record an episode with Naples as your backdrop.
Sail Away, Naples Style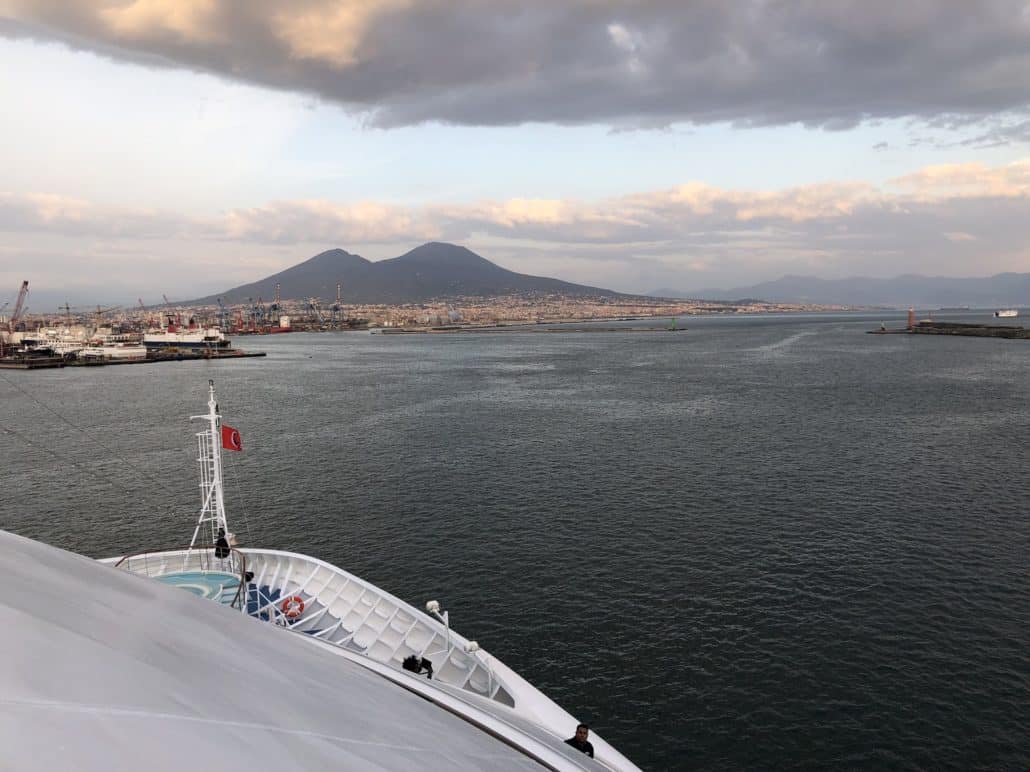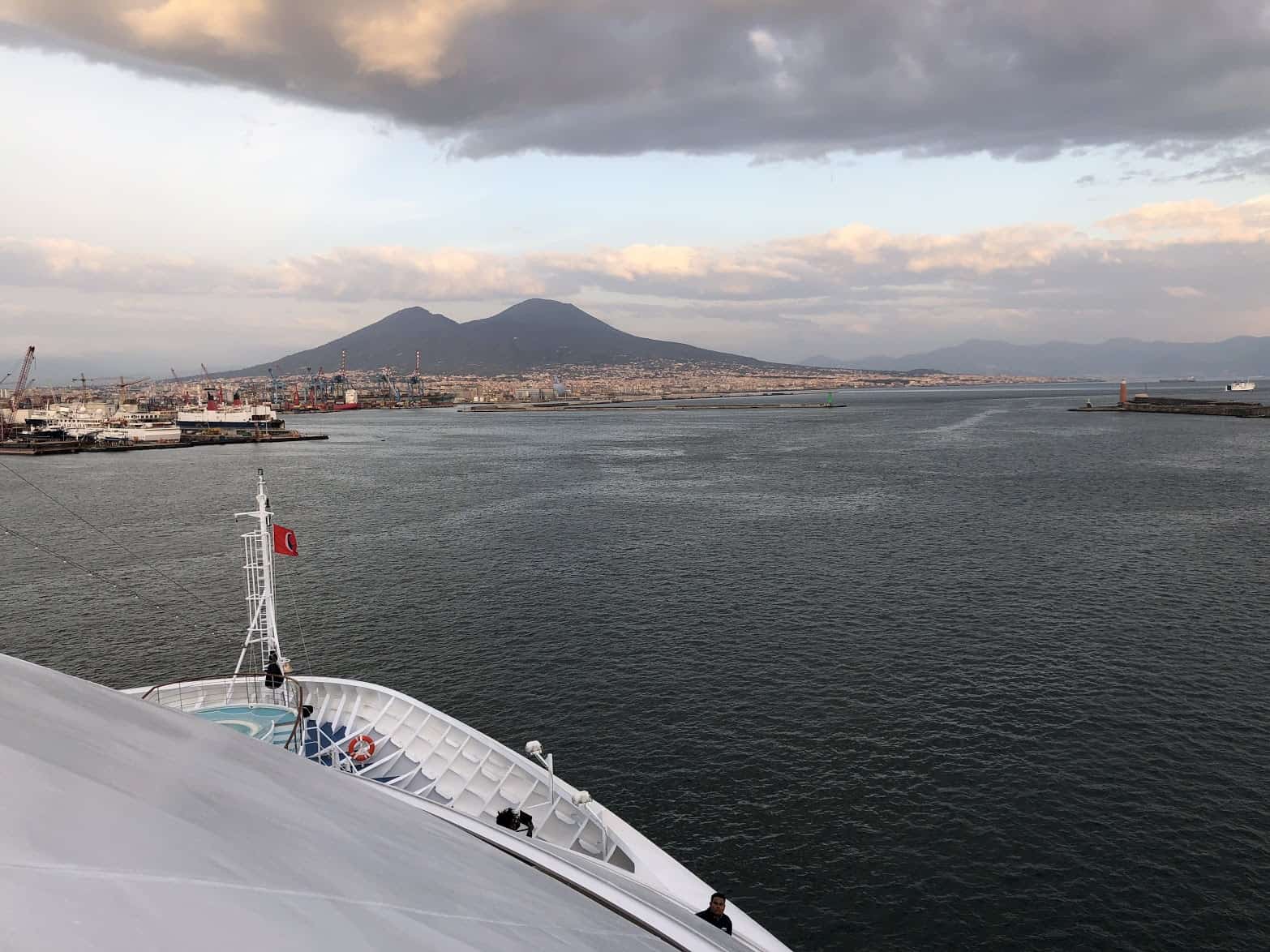 As the ship prepared to sail away from Naples, I went up to the sports deck to see how busy it was. Confession: I never really realized how popular the miniature golf courses you find on almost every ship really are. I always sort of assumed it was just a relatively cheap gimmick that was there mostly for show, but no… people actually use them. Like, all the time! Truth be told, I'm a lousy golfer, so I steer clear of the mini-golf greens, and I think we can all be thankful for that. I can barely walk straight, much less try and hit a ball into a hole with a stick!
The sail away was spectacular. As we first began sailing from Naples, I started at the front of the ship on deck seven, and then made my way to the back of the ship while soaking in the unbelievable beauty that surrounded us.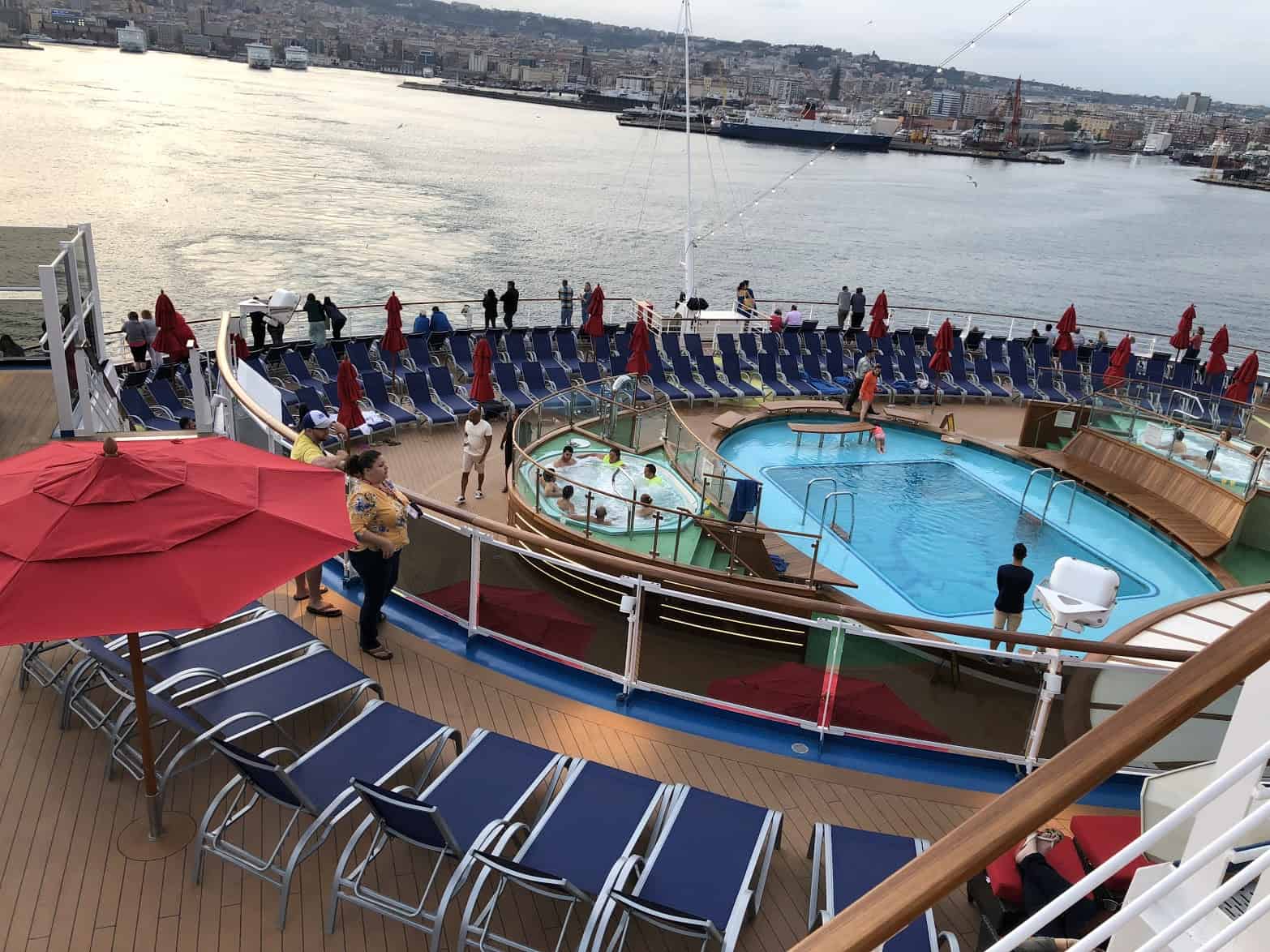 Speaking of the back section of the ship, it wasn't until I sailed the Carnival Vista two years ago that I realized how popular the aft pools are on this class of ship. It makes all the sense in the world, because you can't really get any closer to the ocean while being in a swimming pool. I admit, however, that I miss the hot tubs that the Dream class ships have on deck five. Of course on sail away after a day of long tours, not so packed.
Dinner at Guy's Pig and Anchor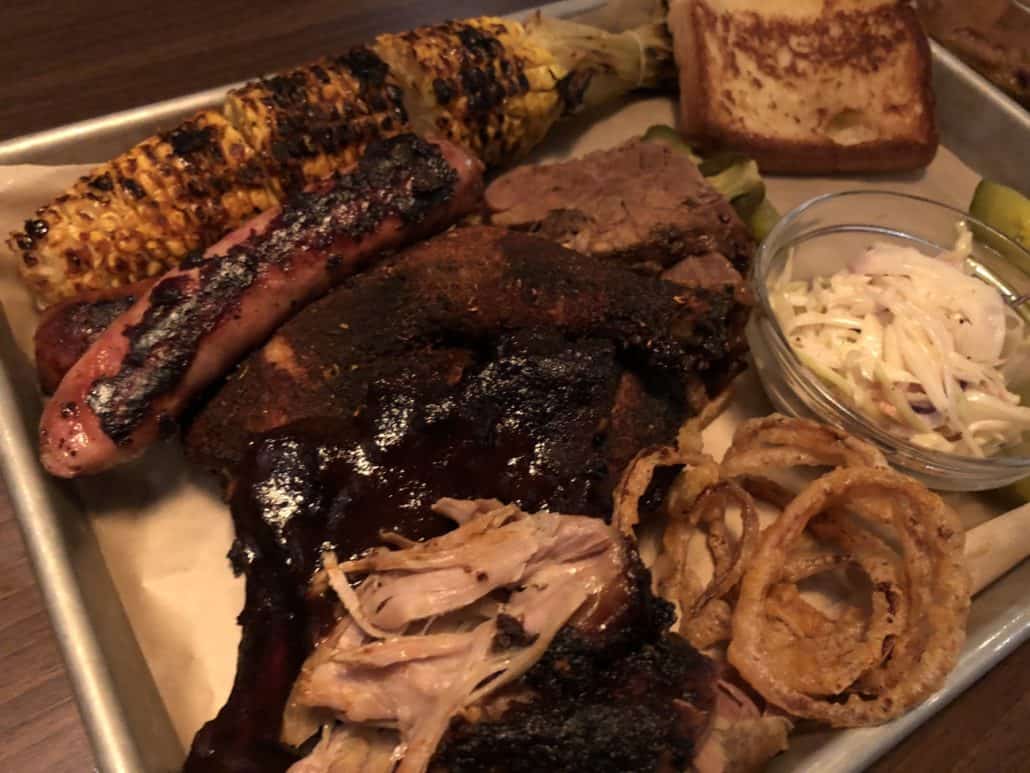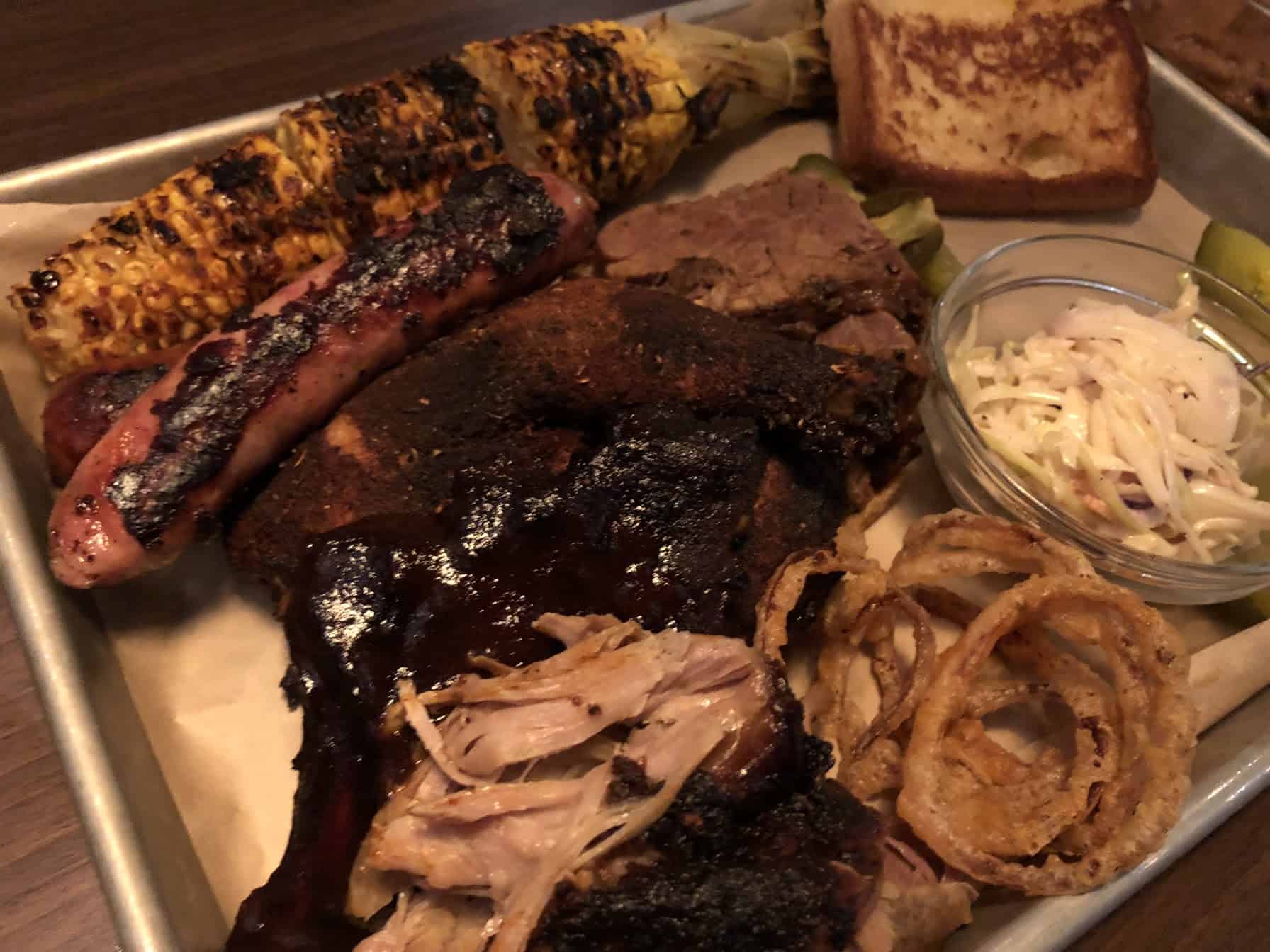 I'm like a moth to a flame when it comes to Guy's Pig and Anchor. I met a colleague there for dinner tonight. Admittedly, I've been stalking the joint for weeks, reading everything I could about it and searching out pics of the food as they surfaced on social media. So you can imagine how excited I was to finally sit down and actually eat there.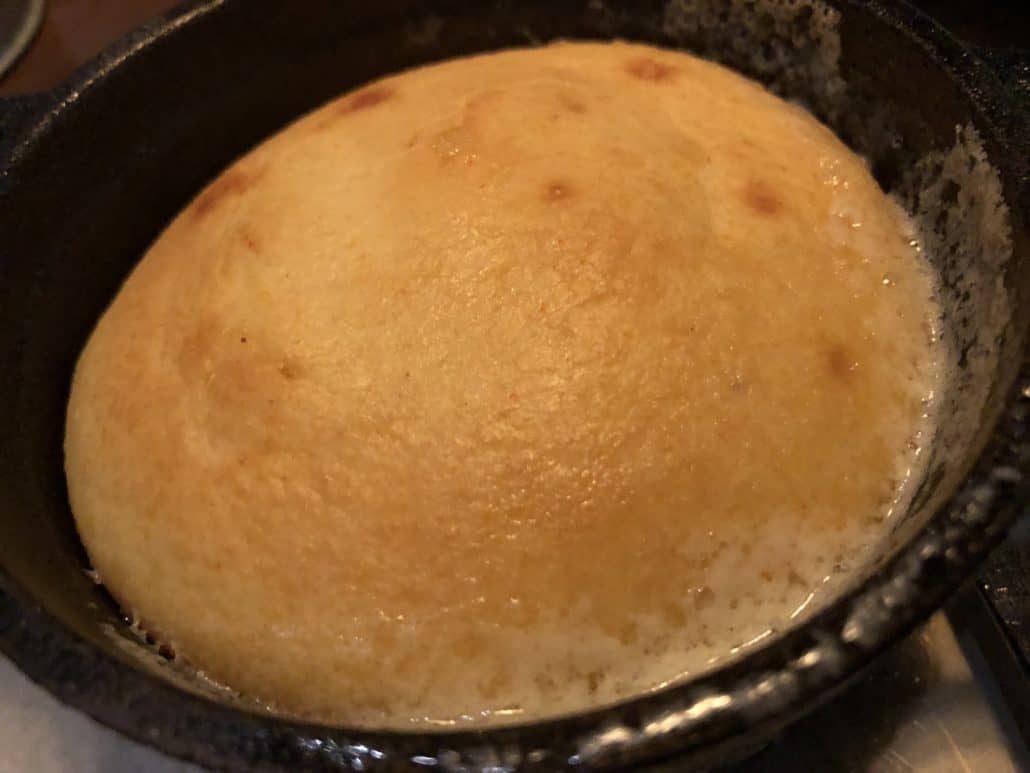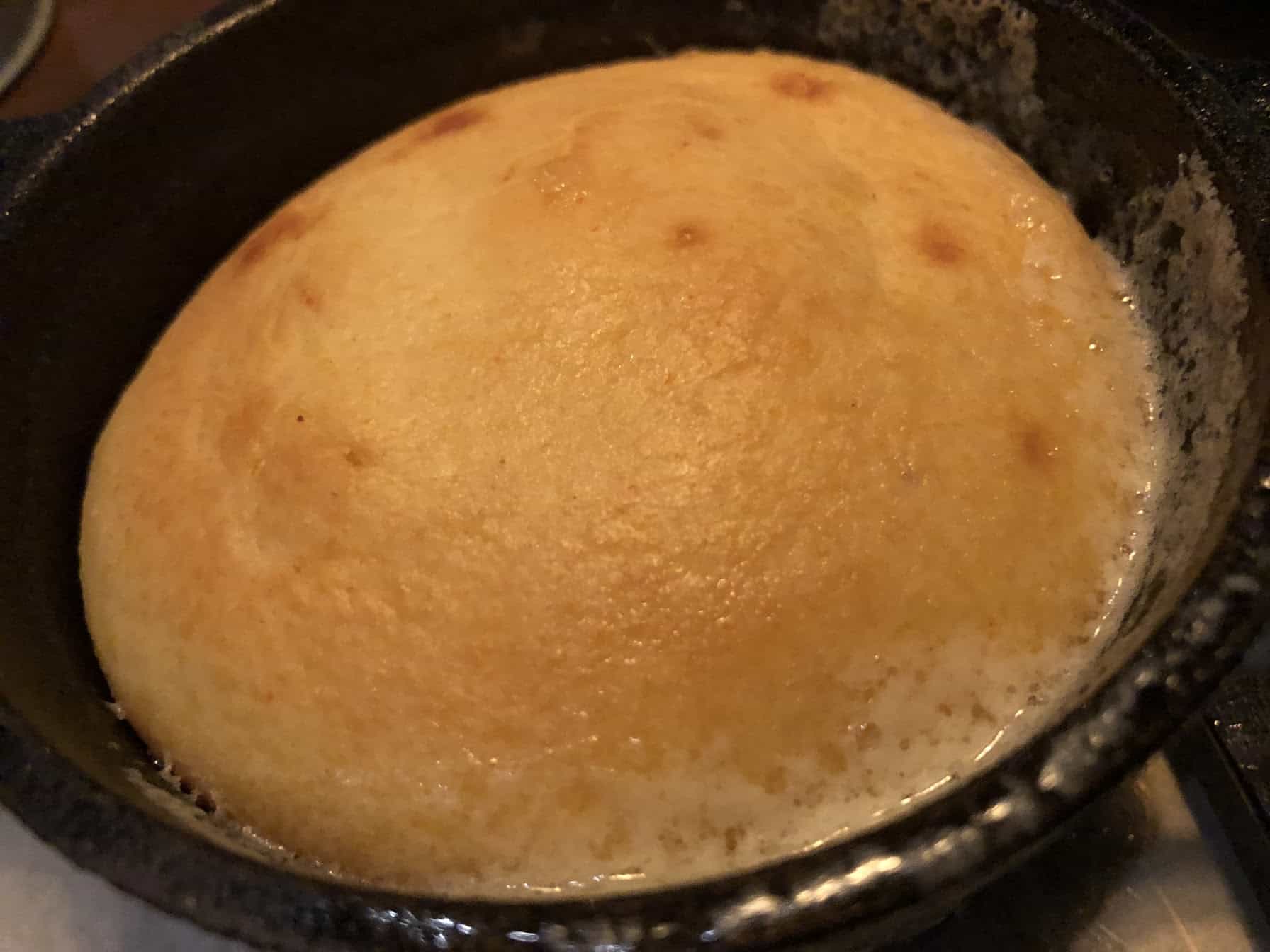 Remember, during the day the barbeque joint offers a complimentary lunch, served outside. Starting at 5:30 pm, they switch over to an a la carte menu with appetizers starting at $4, entrees at $6, and sides at $2.
We started with the trashcan nachos and chicken wings , both of which were really good. For the entree, we ordered what's called The Whole Pig, which includes pork, brisket, sausage, chicken and baby back ribs. And as if that's not enough to stuff you, they throw in some amazing honey cornbread.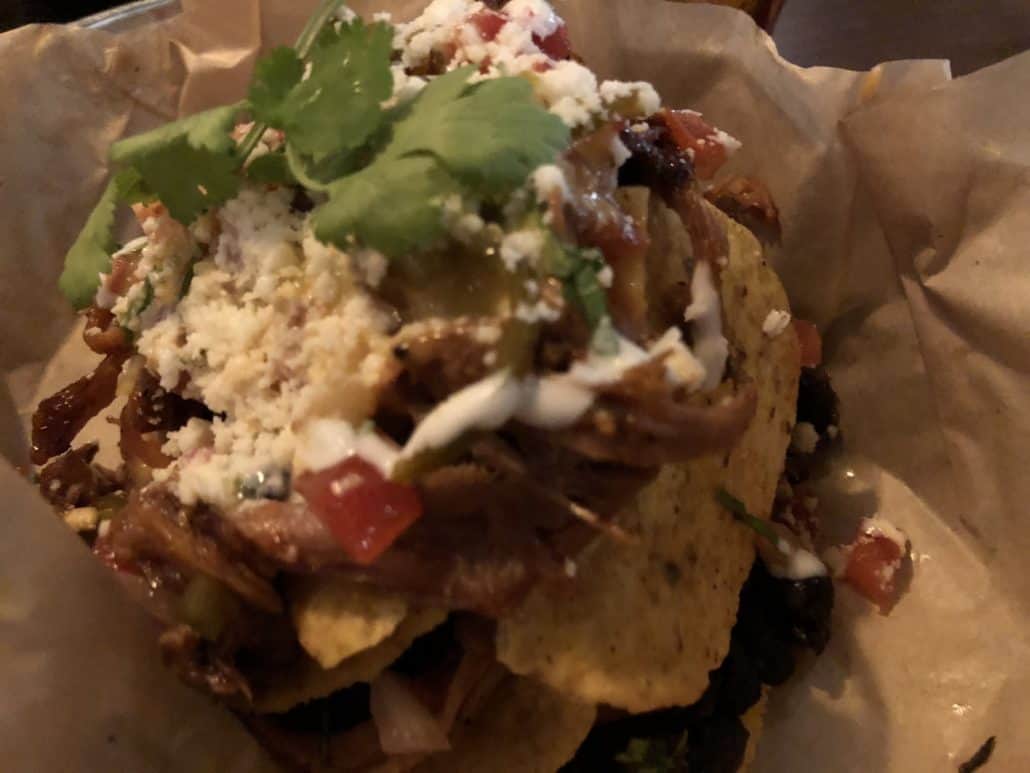 Never fear, I'll be posting a full review of the experience soon. But for now, suffice it to say I'll be back… and I think we all know I mean "more than once."
Our next port is Rome, which means another busy day, so I'm going to call it an early night.
Listener Question: Can you list the free restaurants as well as those that charge a fee?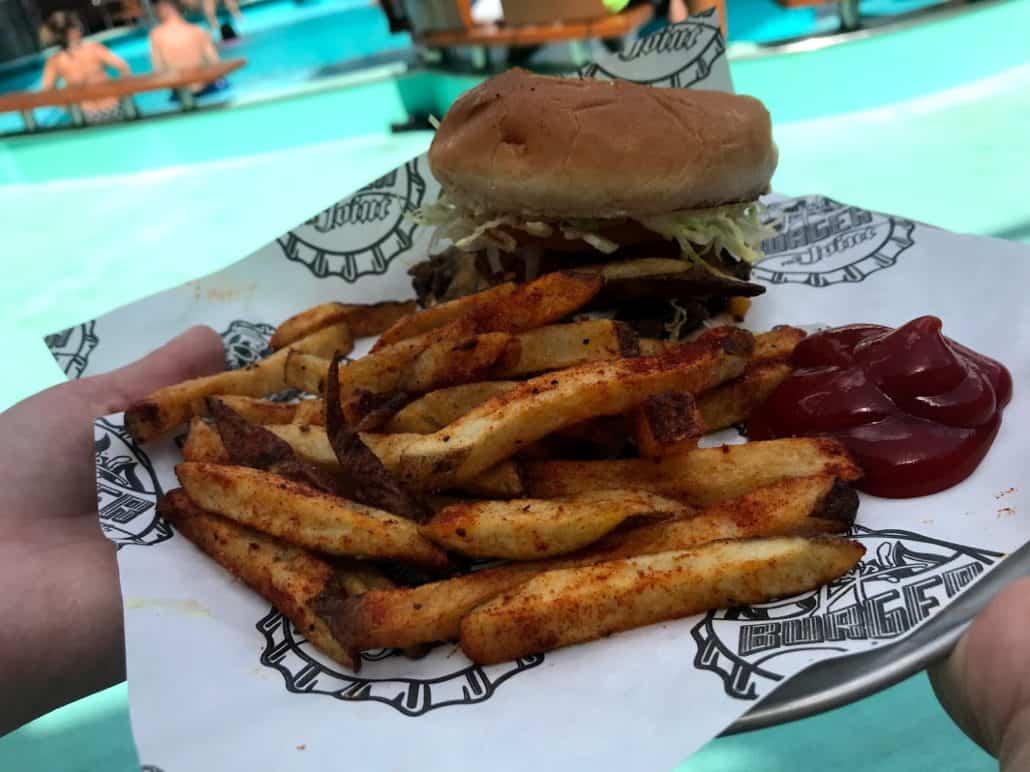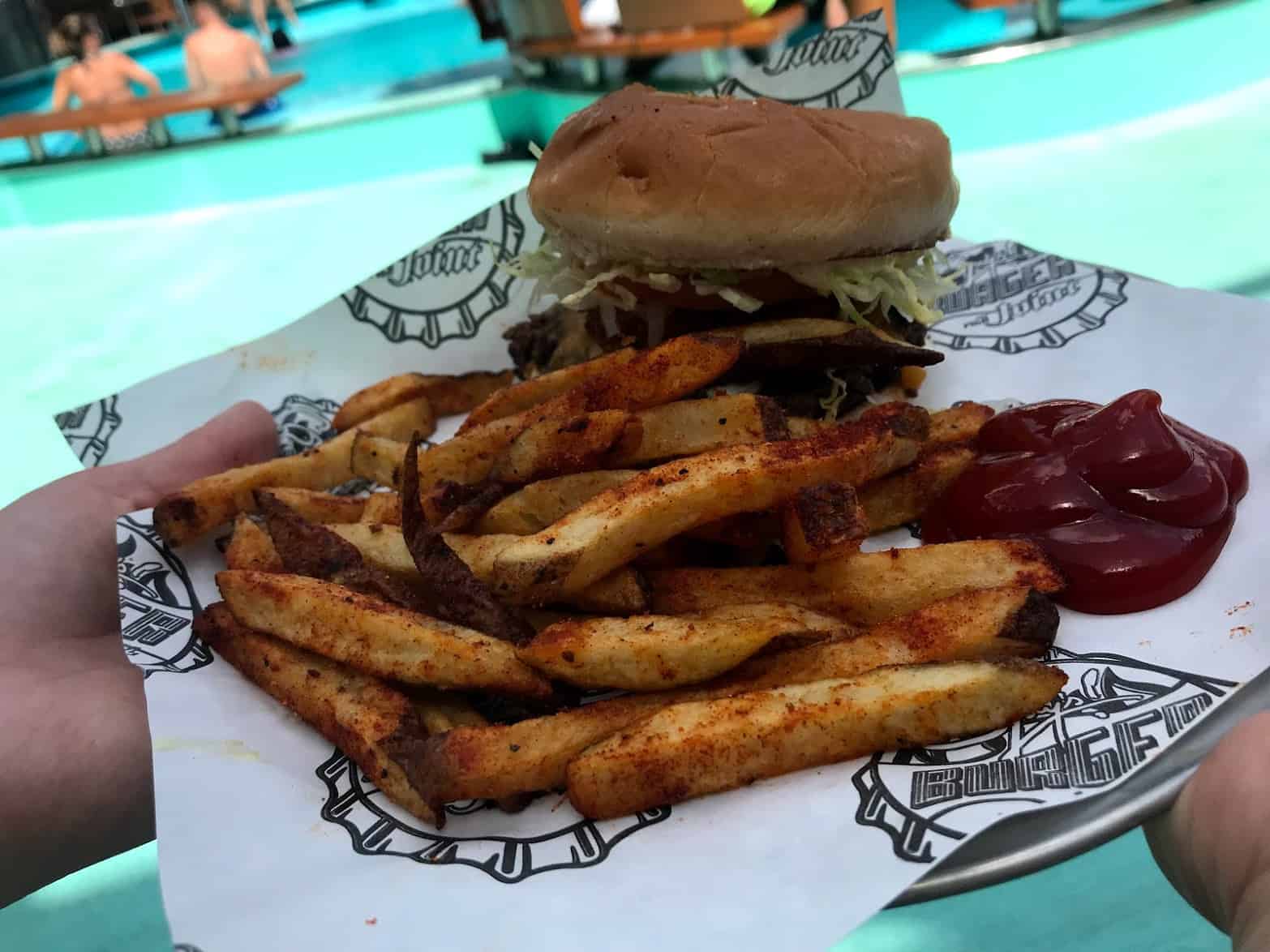 The complimentary venues — aside from the main dining rooms — are the Lido Deck Marketplace, Deli, Pizza, Guy's Burger Joint, BlueIguana Cantina, Salad Creations in Serenity, lunch in both JiJi's Asian Kitchen and Cucina del Capitano, and Guy's Pig and Anchor Smokehouse during the day.
The venues which charge a flat fee, per diner, are:  Fahrenheit 555 steakhouse,  Seafood Shack, The Chef's Table, Bonsai Sushi, Bonsai Teppanyaki and dinner at JiJi's Asian Kitchen, Cucina del Capitano and Guy's Pig And Anchor Smokehouse.
SaveSave