If there's a word to describe how this morning started, it would be "discombobulated." Knowing we were supposed to meet in the Reflections dining room, we decided to first head to the Lido Marketplace to grab some breakfast. We weren't in any particular hurry… until I remembered that Grand Cayman is a port at which you have to catch a tender to go ashore, and ours was scheduled for 8:30. And this, folks, is why you always want to make sure to read the information that comes with your shore excursion ticket carefully. Fortunately, the Carnival Vista was a little bit late arriving, so we made our scheduled shore excursion despite the mix-up.
Stingray City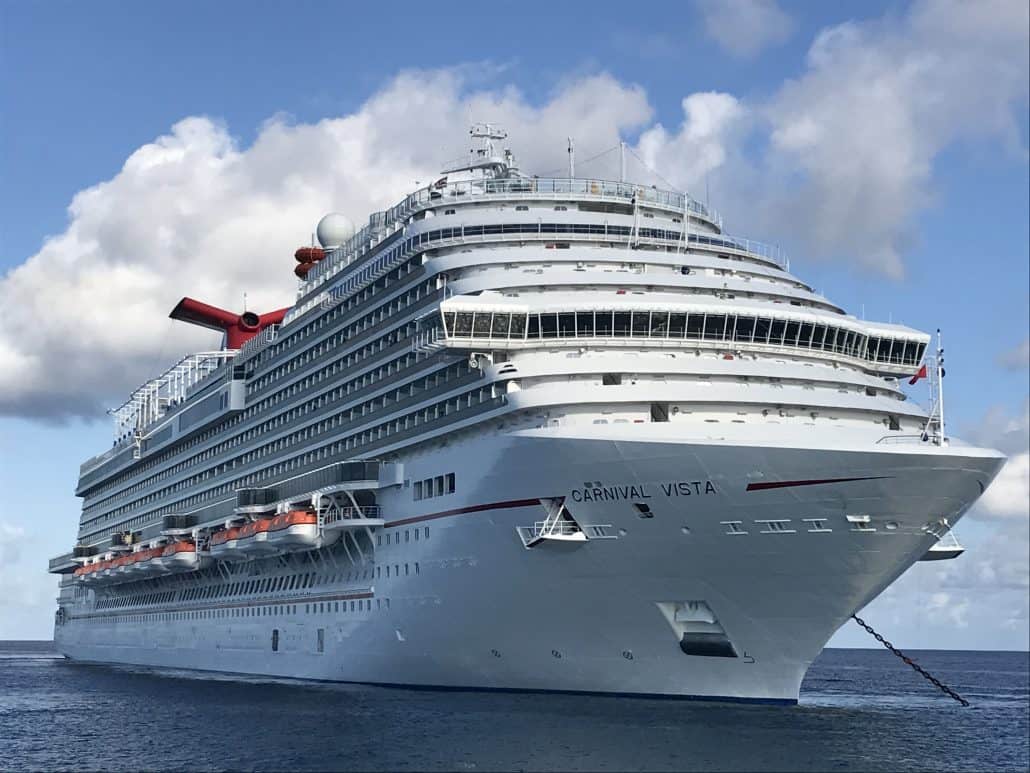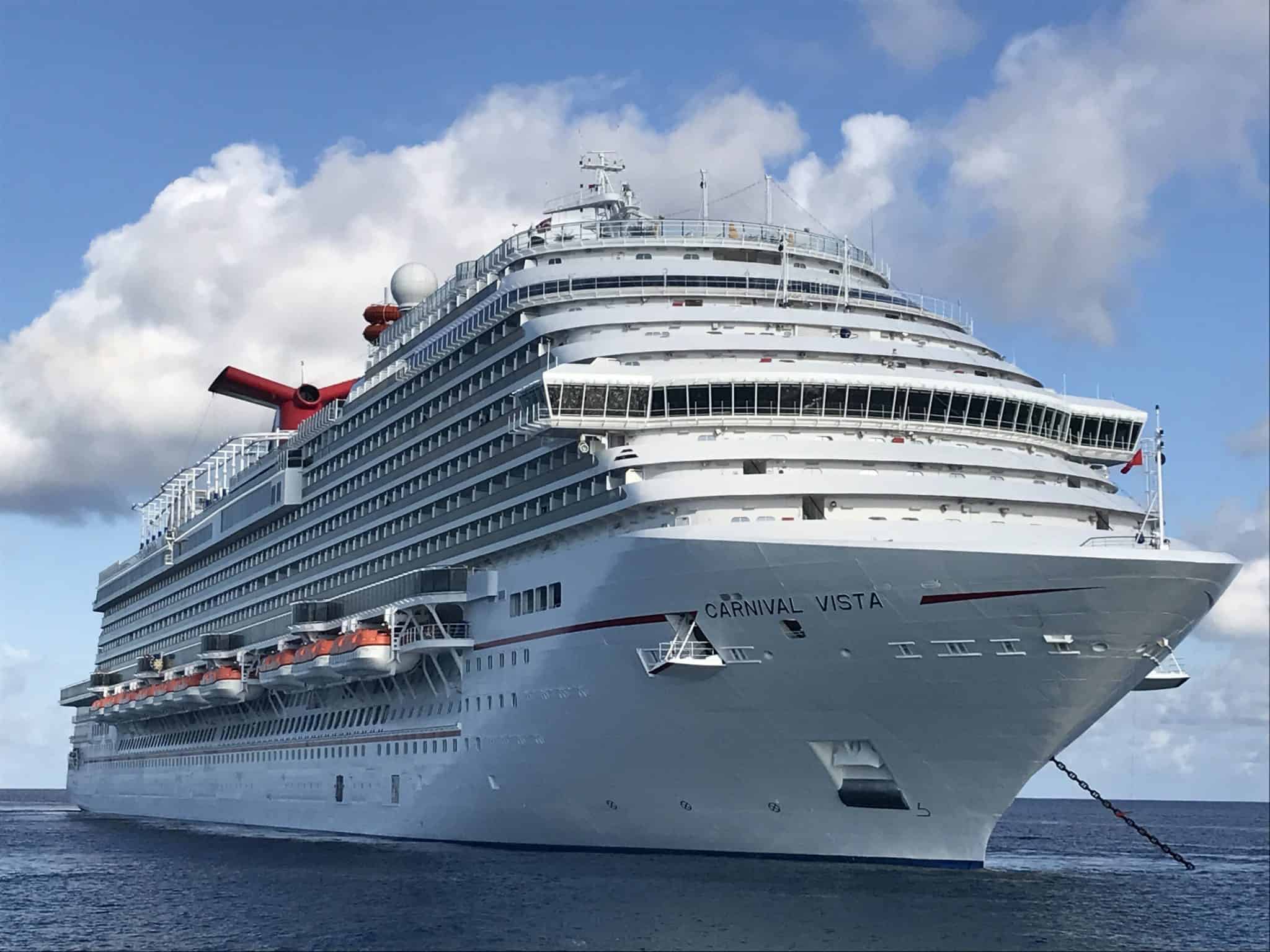 Once the tender arrived on shore, we waited about 15 minutes before our group boarded the bus that would take us to the marina. There, our group — about 50 people — boarded a catamaran headed for Stingray City. The boat is mostly open-air except a small area where the restroom and bar are located, and it's about a 45 minute ride out to Stingray City. Fun fact: Despite what anyone might say, you can get a pretty nasty sunburn even if you never take off your T-shirt. Need proof? Look at my back right now, which hurts like heck.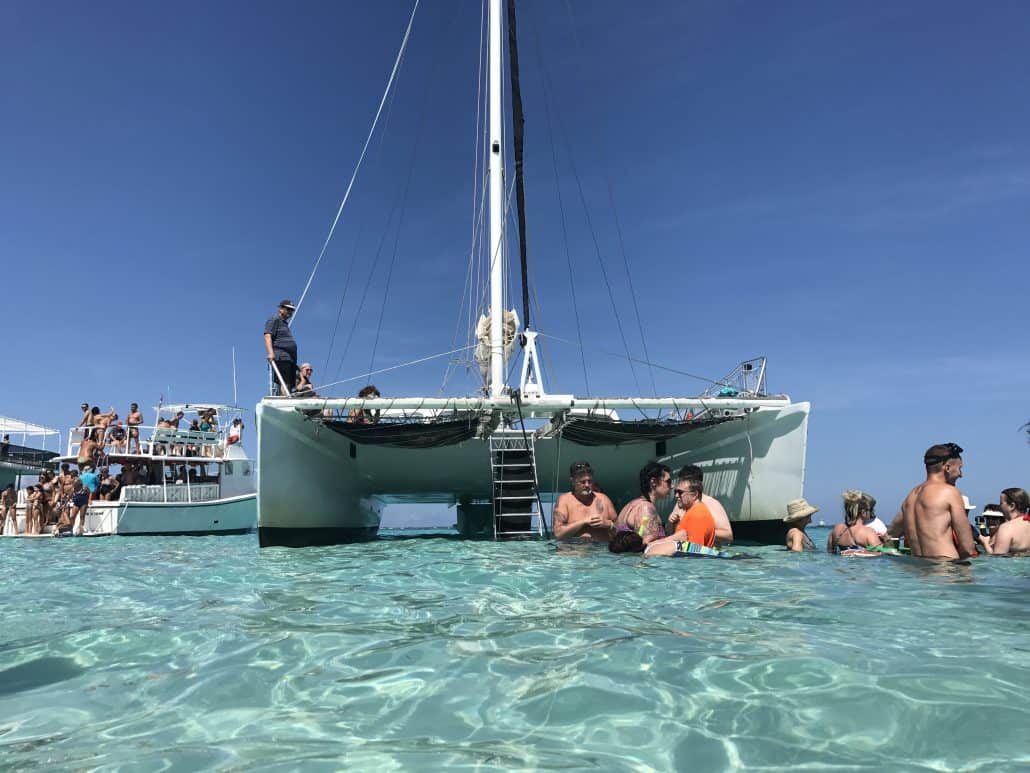 Anyway, once we arrived at Stingray City, we got off the boat and into the water to interact with these very cool, very big creatures. I mentioned yesterday that I'm kinda freaked out by stingrays, while I did get my picture taken with them, I passed on the opportunity to feed them. With my luck, I'd probably have wound up losing a finger. And while there are a lot of things I'm willing to do in order to entertain you guys with my trip report, finding out first hand (or should I say first finger?) whether that kind of accident is covered by insurance is not one of them.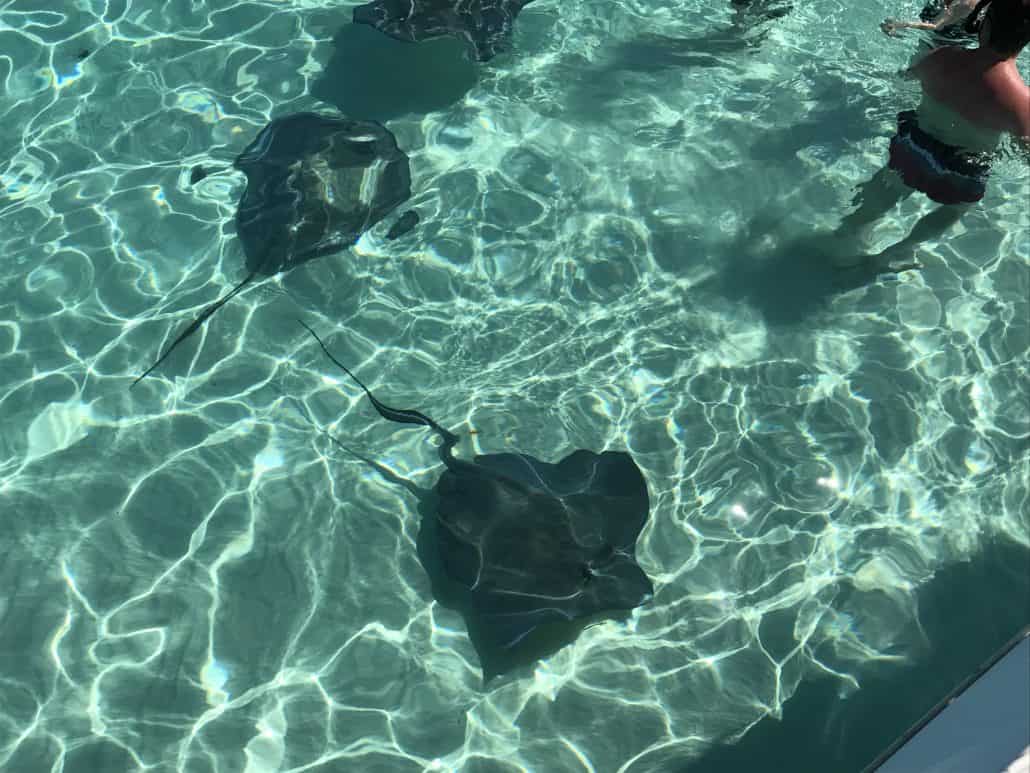 We had about an hour to swim with the stingrays before climbing back onto the boat for the return trip to the marina. The trip back was a little more leisurely, as we used the sail instead of the motor. At the marina, we grabbed a shuttle for the 10-minute ride back into the city. Instead of heading straight back to the ship, we opted to grab a local beer and some chicken wings at one of the bars on the waterfront. Beers were $3 yesterday in Jamaica, and $6 here in Grand Cayman. And I have to say, the Jamaican beer was better. We then headed back to Carnival Vista.
Post-Sailaway Sale
Once back on the ship, I showered and spent a little time chilling on the balcony. We may have been a little late to arrive, but we left Grand Cayman at exactly 4 p.m. Eventually, I decided to walk down to the shops around the atrium to see if there were any good bargains to be had at the sidewalk sale. Apparently, there was either a very, very good sale going on or they were giving away money, because the area was packed. Rather than throw myself into the crowd, I wandered around the casino until it was time for dinner.
JiJi's Asian Kitchen
We had a 6 p.m. dinner reservation at JiJi's Asian Kitchen, and I'll admit that I'd been looking forward to this all day. It was, as I knew it would be, awesome. For those who've never tried it, JiJi's is one of those restaurants that I never tire of. It's a specialty restaurant, so there's a fee attached, but if you can find a better meal — on land or at sea — for $15, grab it. They specialize in Asian-Fusion, which is one of those terms that really only means anything if you're a foodie. All I know is that, despite having what some might call a limited menu, it's an incredible meal. JiJi's is served family style, so the more people you have in your party, the more options you have and the more dishes you'll get to try. (If you really want your mouth to water, read the review I wrote after dining in this venue aboard the Carnival Sunshine, which you can find here.)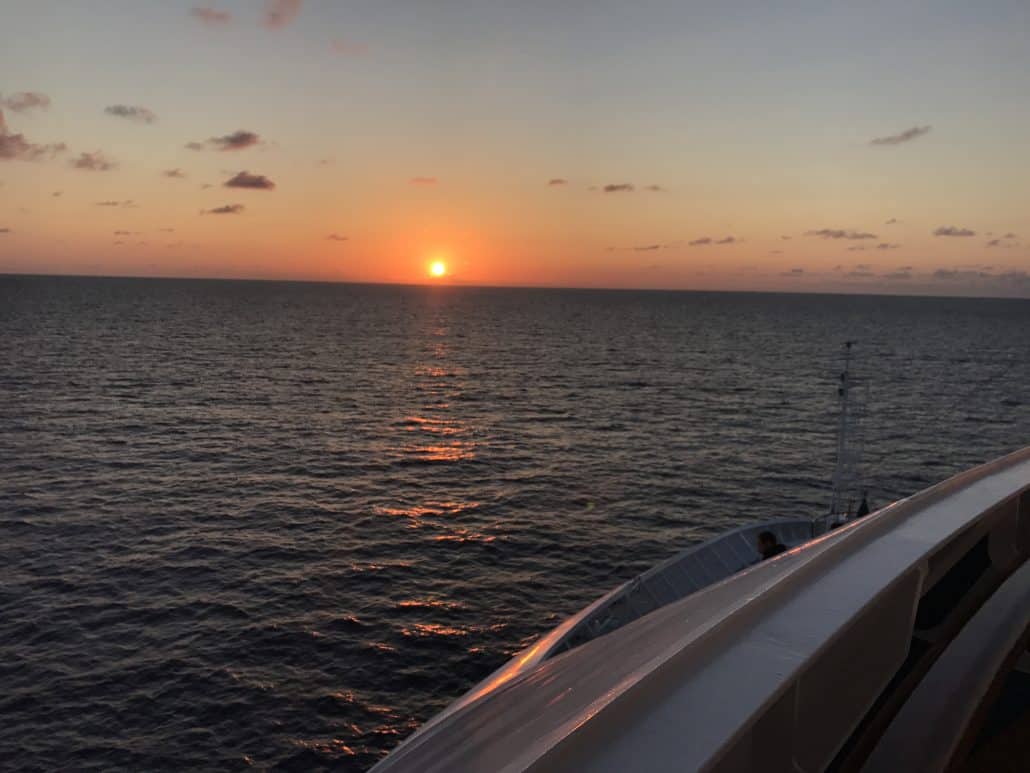 Between being in the sun all day and eating a fantastic meal, I was pretty beat and ready to head back to the cabin. Next up? Cozumel, so come back tomorrow and we'll hit up the Mexican island.