Sometimes, you need a vacation to recover from your vacation. There's so much to do that you wind up being on the run from sunup to sundown, exhausting yourself in the process. So every now and then, it's nice to actually allow yourself to sleep in, which is what we did this morning. Admittedly, my version of sleeping in still had me up to watch the sunrise at 7 a.m. and hit the track for a jog. Other than taking the stairs on occasion and doing some hiking during excursions, this was actually the first time I took time out to do some exercising.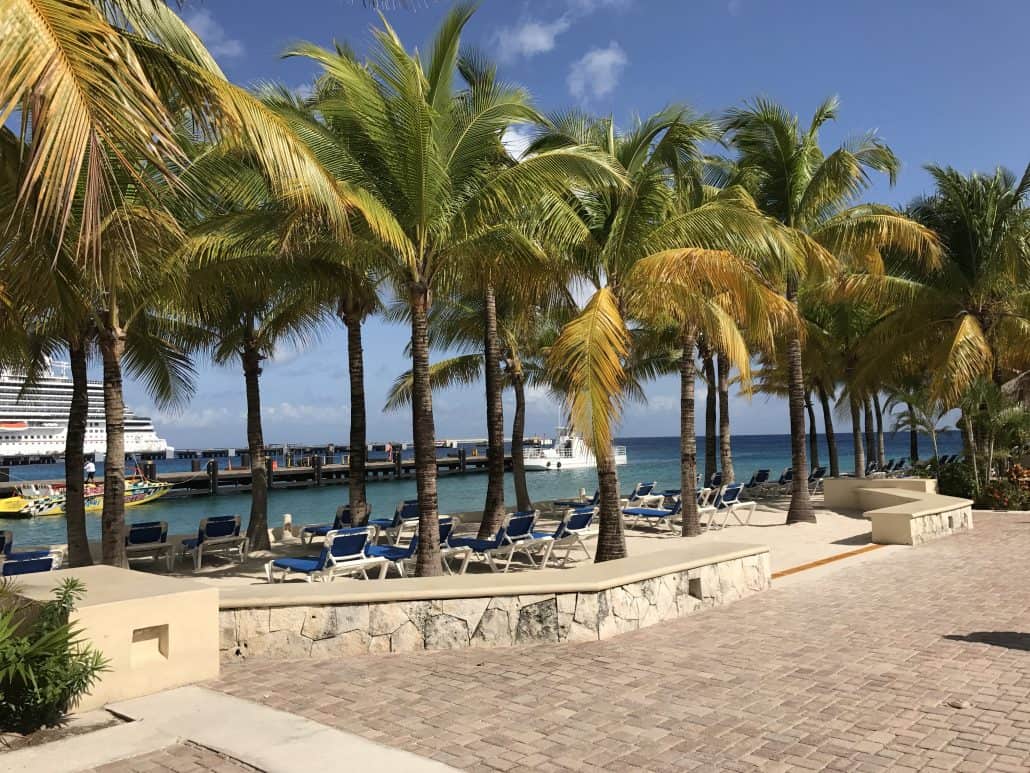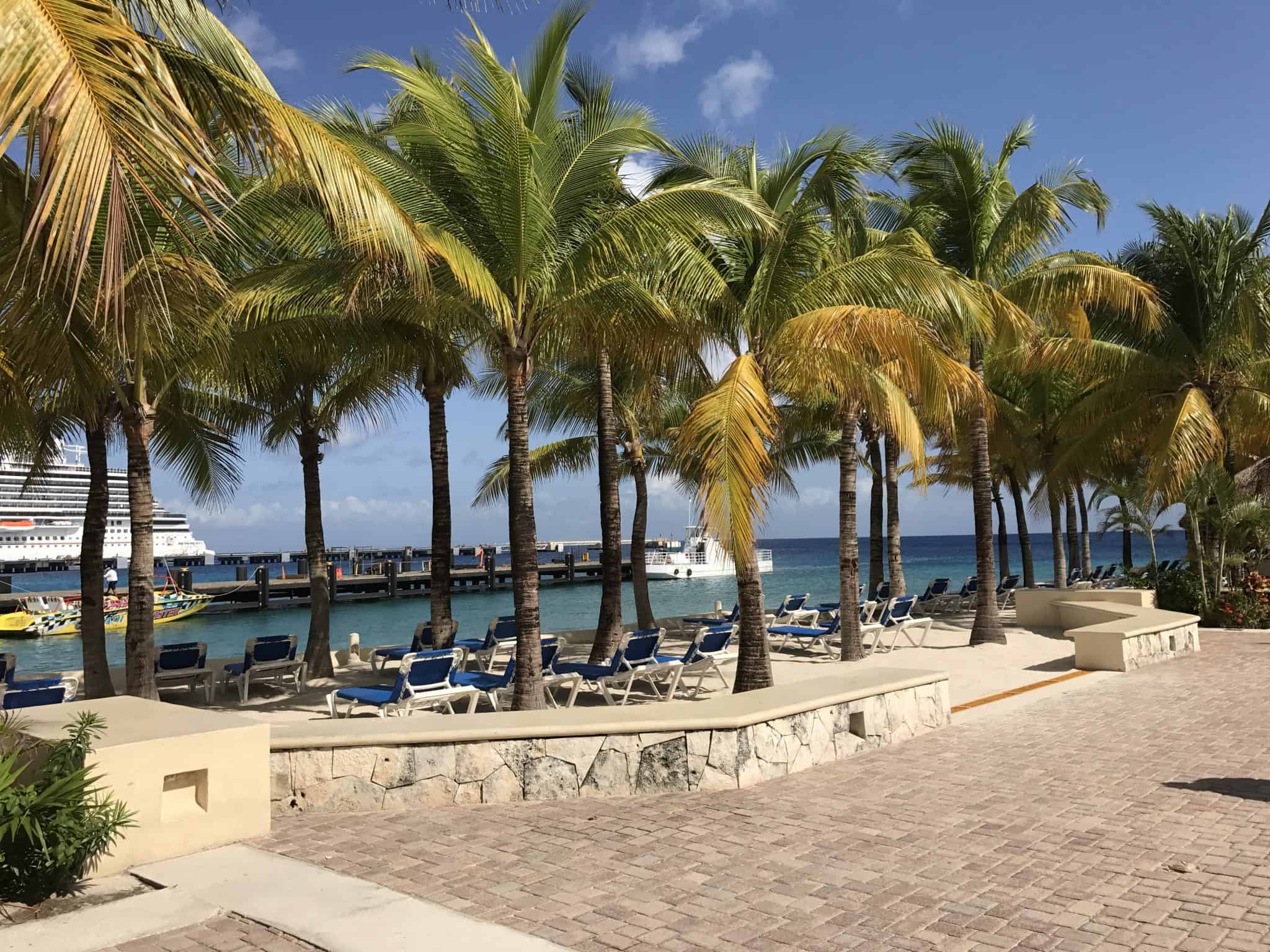 Earlier in the week, I'd met some people in the RedFrog Pub who were planning to head to an all-inclusive resort called Nachi Cocum during our time in Cozumel. Hearing that an all-inclusive daypass could be had for $55 per person, I thought this sounded like the perfect way to spend a day. Turns out, this was a great decision.
Carnival Vista in Cozumel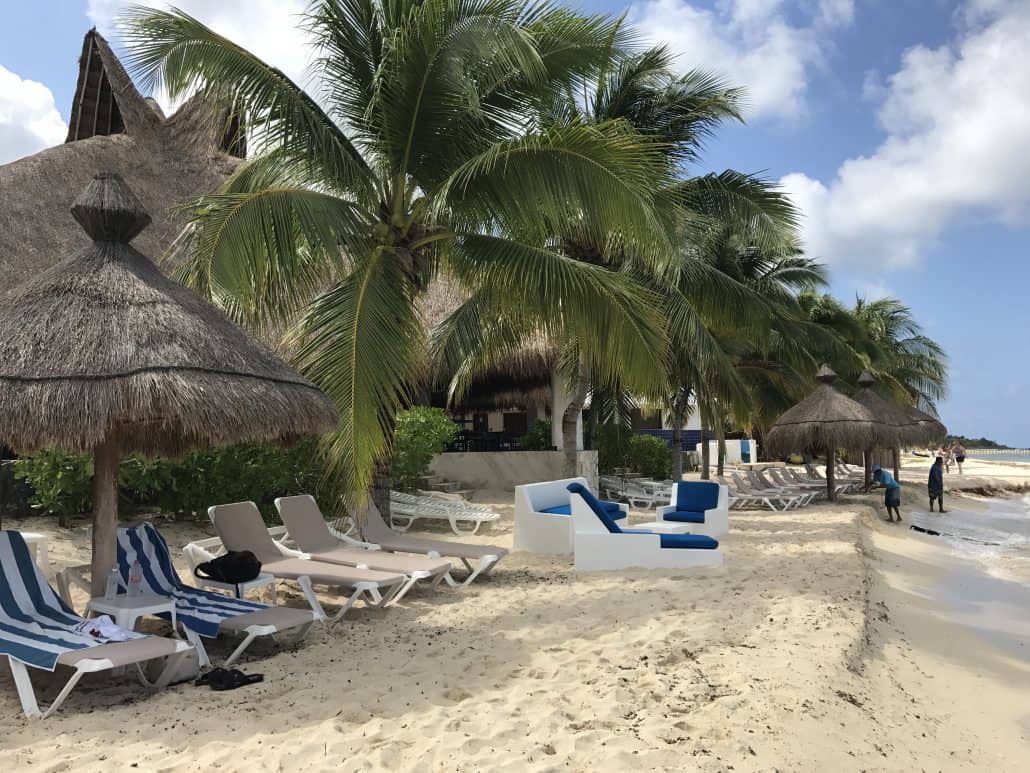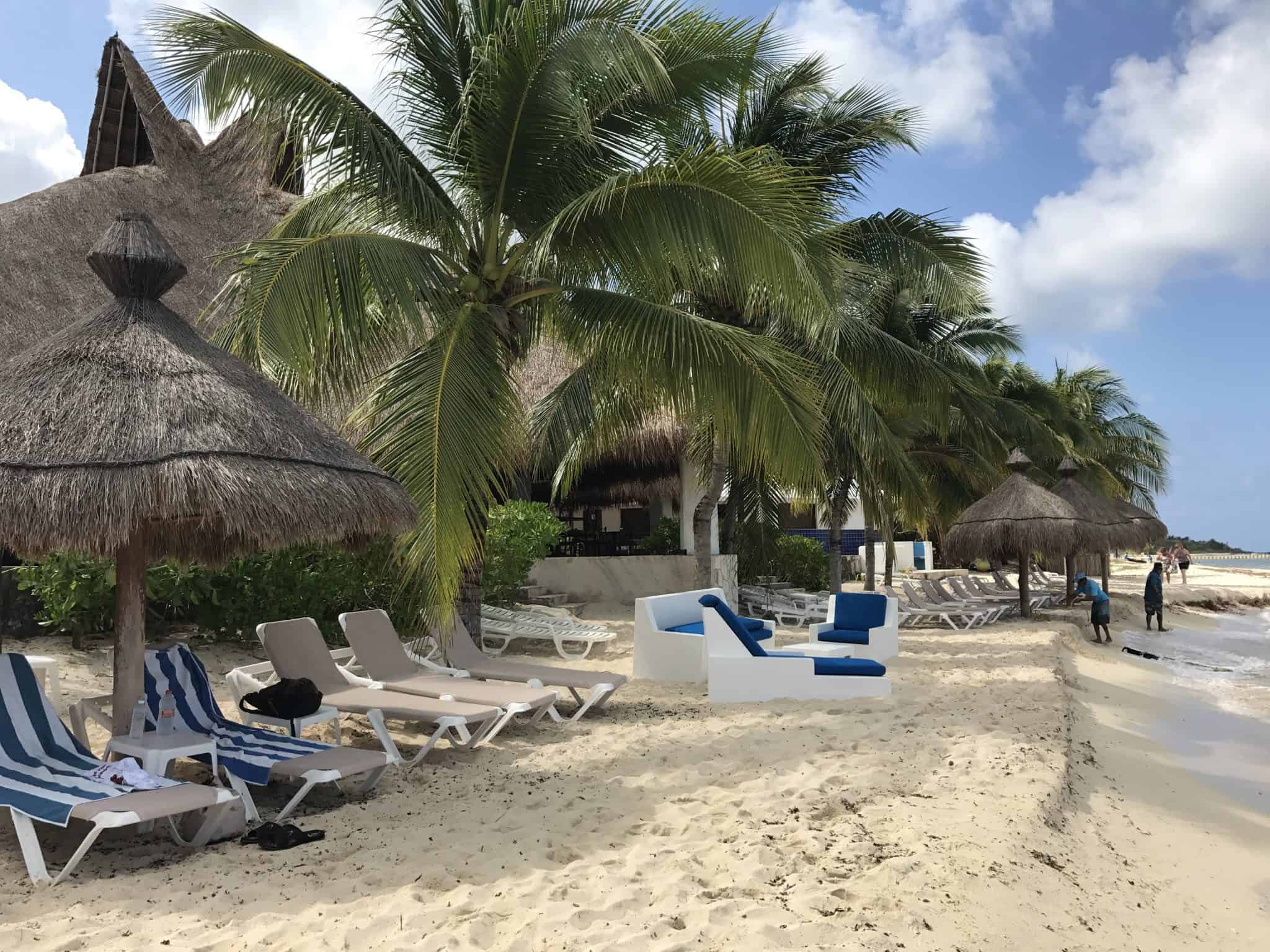 After a cab ride that took about 10 minutes and cost $6 per person, we arrived at the resort. I'll do a full review at a later date, but for now, let's just sum this place up in one word: awesome. After checking in, you pick up a beach chair and the rest is pretty much all about the relaxation. The food is decent, the drinks are on point and there's a nice pool for those who aren't into swimming in the ocean. It was a bit windy, so the water was choppier than you might normally expect, but that didn't stop me from taking a dip. The water wasn't quite as blue as what we'd experienced the past couple days in our ports of call — that's what happens when winds create waves that stir up the sand — but it was still incredibly beautiful. Around 3 p.m., we hopped back in a cab and headed back to the ship.
Interviewing A Legend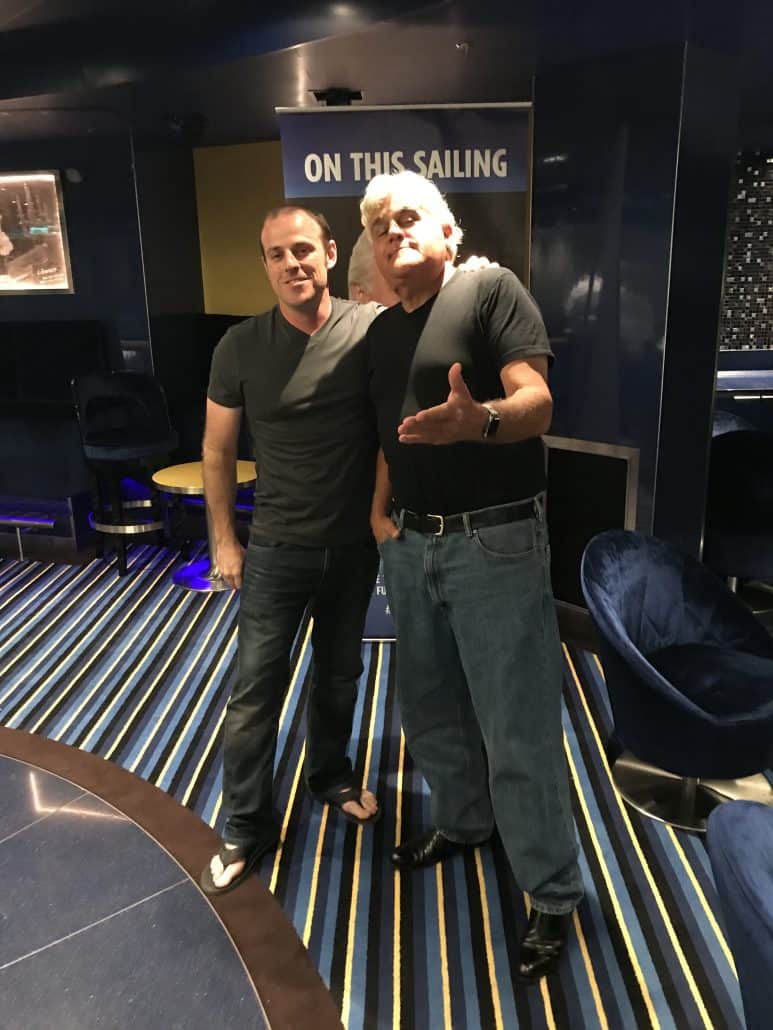 A major highlight of the day was going to be getting a chance to interview Jay Leno, who was performing on the ship as part of the Carnival LIVE program. Originally, I thought several of us would be basically sitting in the room asking questions, so imagine my surprise upon finding out that I'd be sitting across from one of the most famous people in America, chatting with him solo. I'm not gonna lie… I was a little nervous about it. It turned out that Leno, a man who has interviewed thousands of people during the course of his career, is just as entertaining when being interviewed. Knowing that he was going to be doing a meet-and-greet with people who'd purchased a VIP package, I wanted to be respectful of his time. But I can tell you this: That was five minutes I will never forget. He was funny, personable and every bit as down to earth as he comes across as being on television.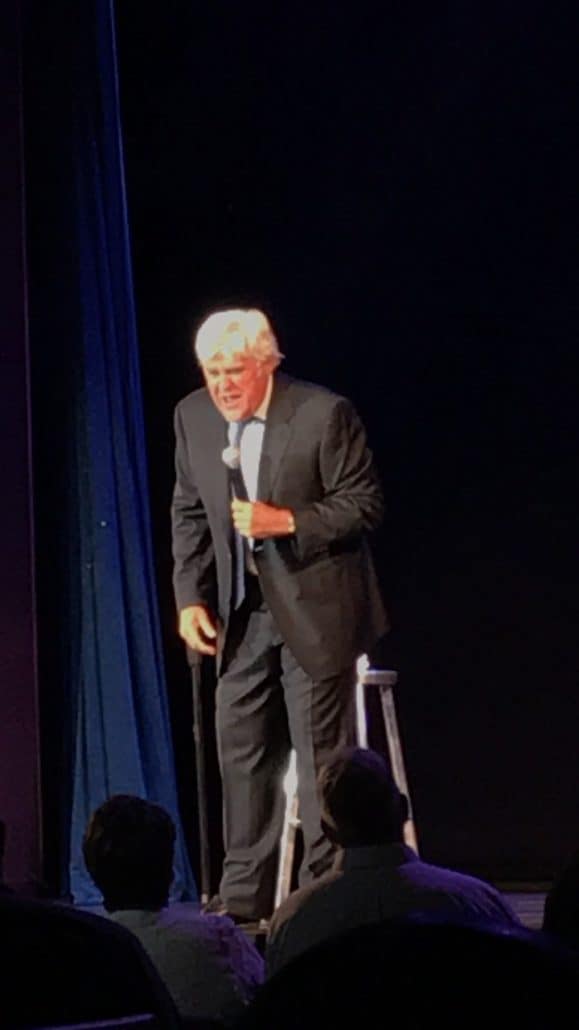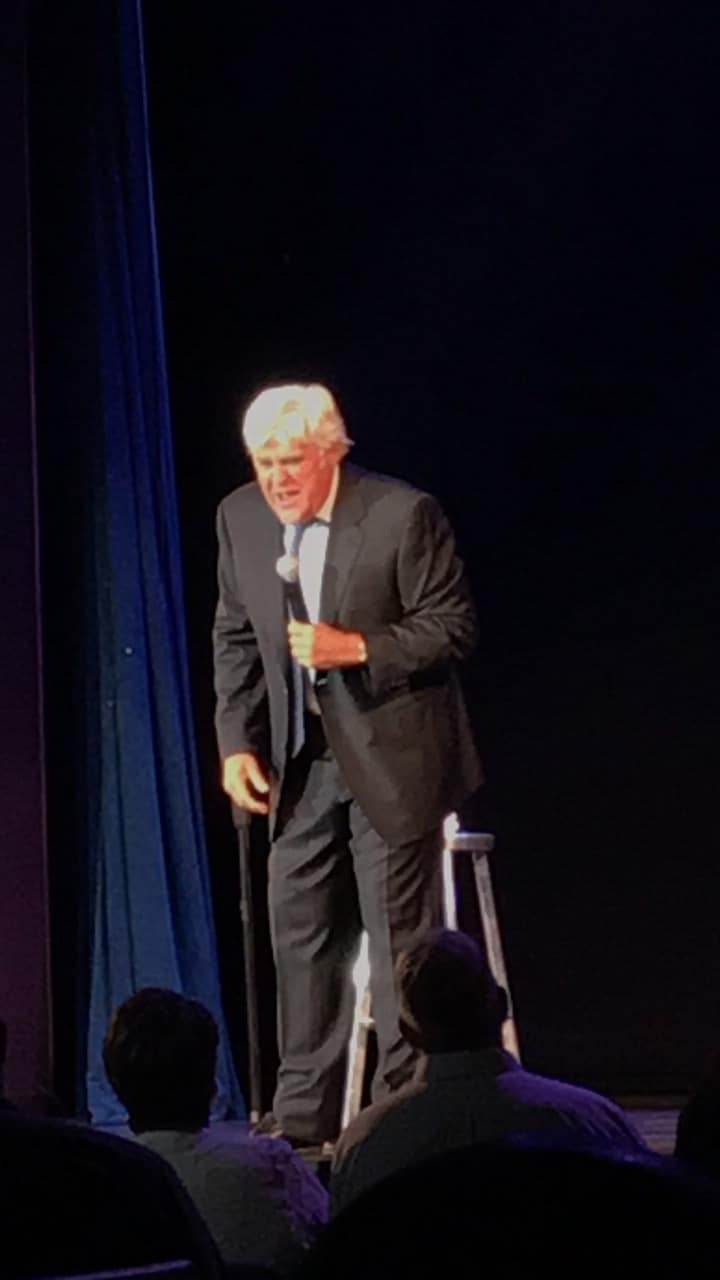 Almost immediately after I finished the interview, Leno began his show. Those who had purchased the VIP package had seats in the first few rows of the theater, a chance to meet Leno and snap a photo with him. But for those who didn't want to shell out the extra money, the general admission package worked out pretty great, especially since there wasn't really a bad seat in the house, as far as I could tell. Some seats might have had obstructed views, but it didn't seem like there could be many of those from where I was seated. Leno put on a 90-minute show that was pretty much a Master Class in how to entertain an audience, then left the ship after his performance. It was kind of cool just how perfectly coordinated his arrival and departure were. There was an SUV parked at the pier, waiting for him to come off the ship. He had a police escort as they drove around, and — given that we're talking about Jay Leno here — I'm gonna guess there was a really sweet private jet waiting for him at the airport.
The person I felt sorry for? Any other comedian working the ship and having to literally perform in the shadow of Jay Leno. Poor guys!  
Sports Central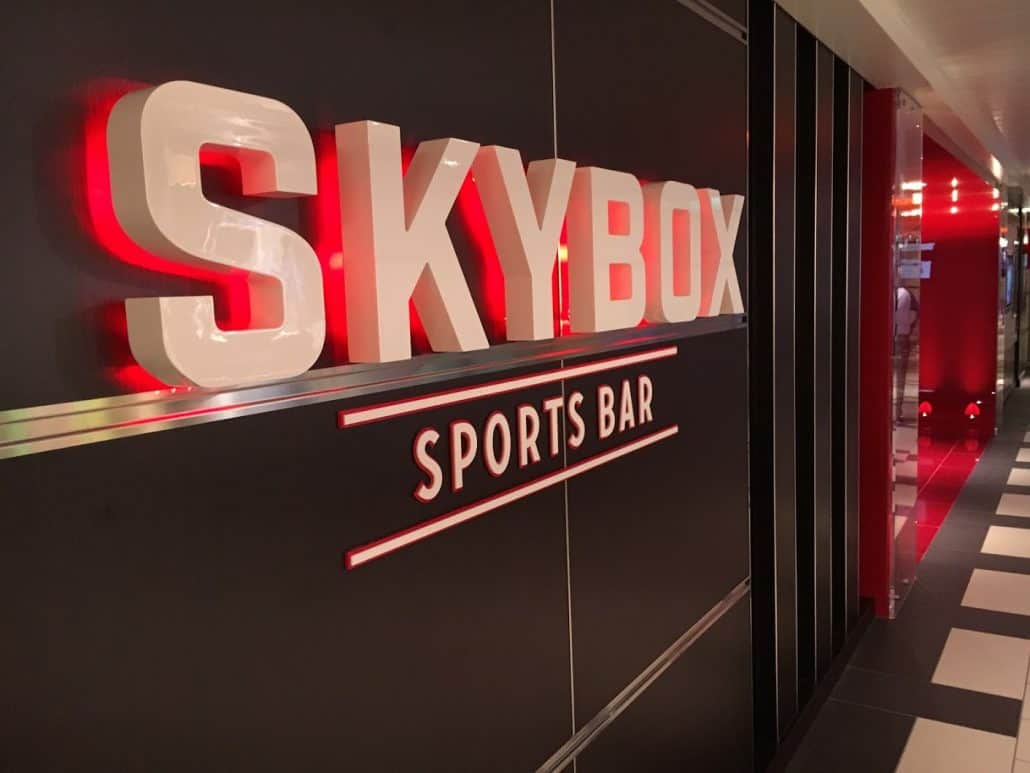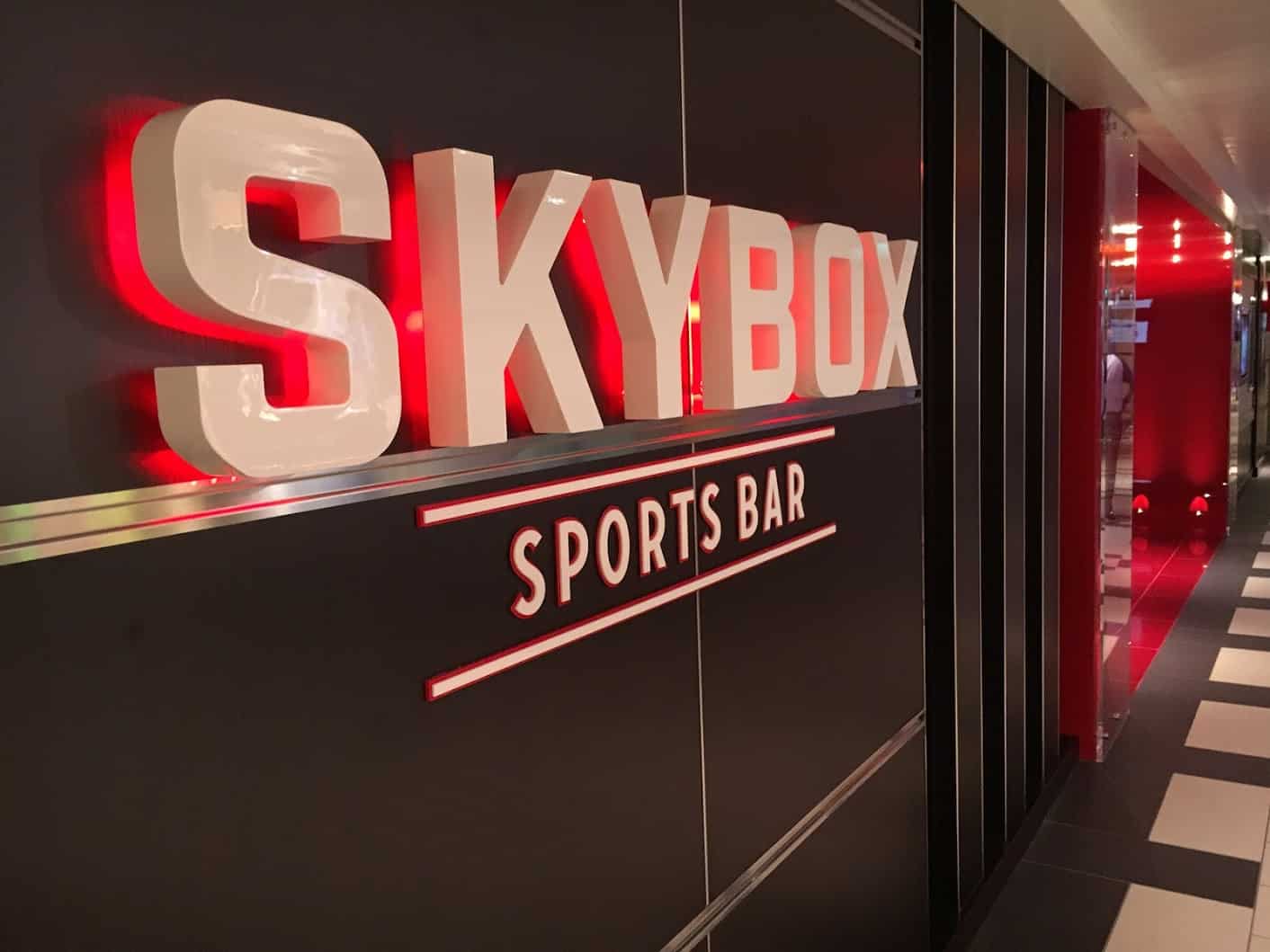 My buddy Craig wanted to see if they happened to be playing the New York Rangers game in the Skybox sports bar, so we swung by to check it out. Unfortunately, they didn't get the channel it was being shown on. (Think you have problems with the satellite dish in your yard? Imagine having to get reception on a constantly moving ship.) Since the game wasn't on, we decided to go get sushi, but it's worth noting that the sports bar on Carnival Vista offers cheap wings and pizza — exactly what you want to eat while watching the big game — and a drink menu that includes a signature martini.
Tomorrow we have one last Fun Day at Sea as we cruise back to Miami. I've been wanting to chill out in the Havana Retreat this whole week, but haven't had a chance to yet. Tomorrow, that's my not-so-big plan. Two hot tubs, three pools, an amazing view of the ocean… could there be a better way to spend the final day of a cruise?
But before calling it a night, let's answer a question from a Cruise Radio listener.
Beverly asks: How do I know what to order at the Alchemy Bar?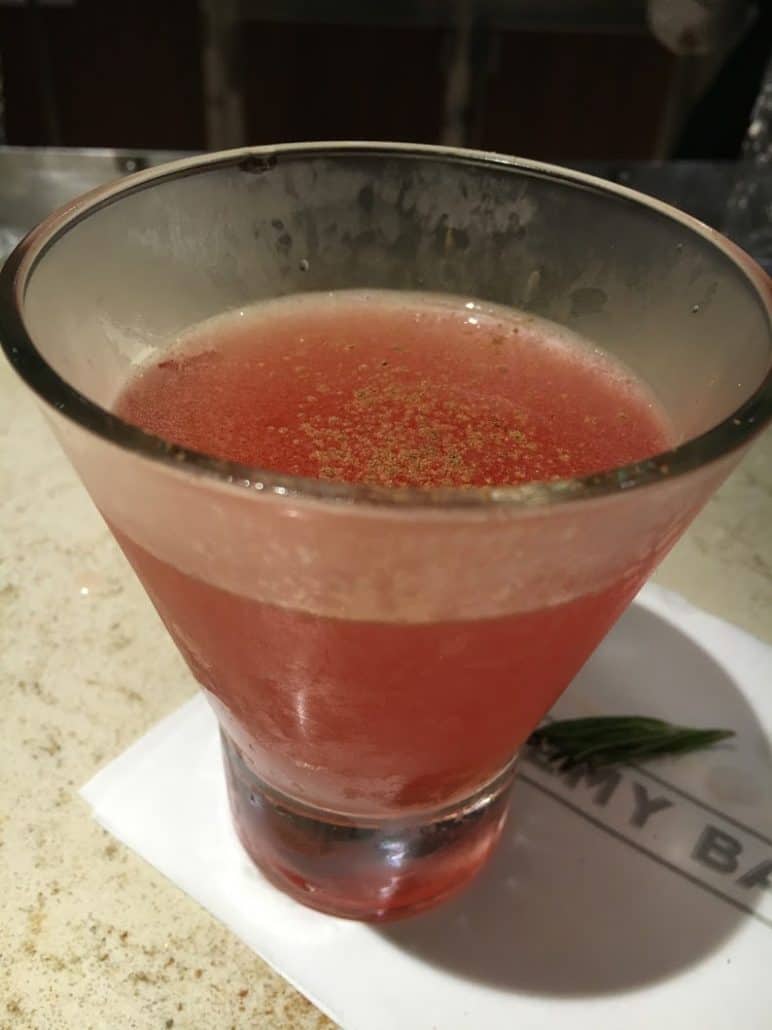 There might not be an actual correct answer to this one, Beverly! While the Alchemy Bar does have a very nice menu of high-end cocktails you won't find anywhere else on board, the mixologists — and trust me, these are not simply "bartenders" — will happily work with you to craft an elixir specific to your needs. Those taking the create-your-own-cocktail route are handed a prescription pad on which they can select ingredients, and then the wizards behind the bar will whip you up the cure for what ails you. One thing they won't do, however, is serve you beer or wine. This is strictly a cocktail bar, and folks looking for other types of beverages will be gently urged to head to one of the many other drinking establishments on board.