What can I say about this trip except WOW! The nature, wildlife, the hidden coves and greenery is all sensory overload and exciting.  This morning I woke up at 7a and we were docked in a cove with a rushing waterfall. The activities for today were hiking, kayaking and paddle boarding. I'm going to opt for open kayaking because of my ankle. I am not quite ready for a hike with my jacked up ankle.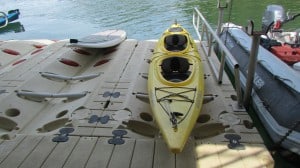 Breakfast was served buffet style and was omelets, potatoes, sausage and fruit. For a cruise line, the coffee isn't bad at all either. A lot of cruise lines have awful coffee.
There were two hikes offered today, an all day hike from 9a til 5p and a half-day hike. After the folks got off the boat and headed to shore for their hike, I went to the launching platform in the aft of the ship to get ready to kayak. It was in the 50's today so I figured I would only wear gym shorts, a t-shirt and flip-flops. I did and it was very comfortable. I get hot really easy so that is something to take into consideration when cruising Alaska.
After lunch I went paddle boarding. My first time ever attempting to paddle boat and I did it! I stood up with no problem. It's pretty much like a big surf board. After 30-minutes of paddling I took a kayak back out for about 45-minutes. Needless to say today was action packed.
Dinner was either chicken parm or halibut parm, I ordered both. Both were excellent. The food on Un-Cruise Adventures is very good, and local.
This evening there was a talk about bears in Alaska and immediately after the talk the boat idled way down. I walked up to the top deck to check out why we idled down and there was a bunch of whales off to our port side. I was able to get a couple of shots of whales coming in and out of the water, blowing water 18' in the air.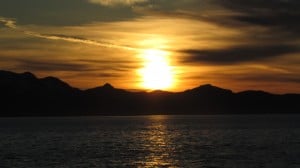 The evening winded down with a movie and bed. Tomorrow there's a hike to a bear glacier. They say it's suppose to be three hours round trip – depending on my ankle I make hike it. If not, there's plenty of paddle boarding and kayaking to do.
Subscribe to our Cruise Updates.