This is the last day of adventure on our seven-night sailing. Sadly, it all ends tomorrow in Ketchikan – but not before one last day of activity.
After a huge breakfast of fried eggs, bacon and potatoes I got my gear on to head outside and take to the paddle boards.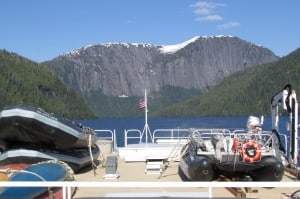 Walker Cove is an inlet located inside the Misty Fjords National Monument and is a representation of almost every eco-system in southeast Alaska. The area is known for bears, mountain goats, eagles and seals.
We launched the paddle boards around 9:30am on slick as glass water. Paddle boarding in slick water is great because there is little chance of the 38F water splashing up on you and it requires less strength.My kind of activity!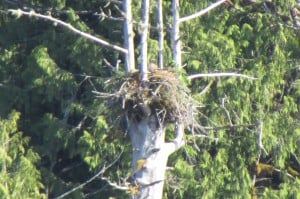 I was about a mile away from the ship and I had a little friend come up and check on me every few minutes. This seal would pop his head up next to me, make eye contact with me and then resurface 10-minutes later. If was pretty cool to see animals in the wild so curious.
I was so immersed in the beauty of kayaking under the fjords that I had a skiff come up to me and tell me that I was supposed to stay in sight of the ship and I was a couple miles away – oh, and that we were pulling up anchor in 20-minutes. I had some extreme paddling going on for a few minutes then the skiff captain asked if I wanted to be towed back to the boat behind his skiff, heck yes! I'm thinking this will be like the wake boarding we do back home – and it was. The driver threw a rope out and I held on and we hightailed it back to the ship. Not wanting to fall off (remember, the water is 38F), we made it to the ship in a matter of minutes and actually beat a lot of the kayak crew back.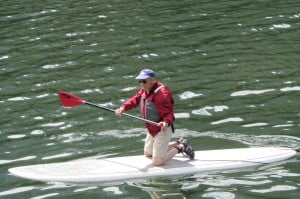 After we pulled anchor around noon we had lunch and went through Punchbowl Cove and passed some volcanic activity. It was a nice afternoon ride through the Tongass National Forest and through the fjords.
There was a galley tour at 3:45p. For the galley being so small they really utilize every square inch of it.
We had a disembarkation talk before dinner where the captain thanked us for sailing, presented a slideshow of the weeks activities and gave farewell talks. The disembarkation is really simple. They throw the gangway on the dock and you walk off. We had to settle up with our gratuities and then went in for our last supper.
Dinner was duck and was excellent, typical for Un-Cruise Adventures.
After dinner I went to pack and headed to sleep. Tomorrow is a day in Ketchikan and a flight at 6:55pm from Ketchikan – Seattle – Dallas – Jacksonville. Long day!
Subscribe to our Cruise Updates.
Related articles