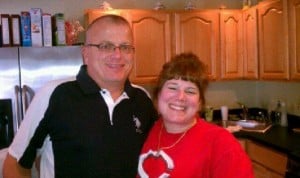 Congratulations to Lee Lally of Cincinnati, the winner of TripInsurance.com's second "Conquer the World" $5,000 sweepstakes.  Lee plans to go on a second honeymoon with her husband and help send her mother on a trip to Netherlands with the prize.
"It always feels good to have someone deserving win our Conquer the World contest," said Dan Skilken, founder and CEO of TripInsurance.com. "We deliberately decided to offer a cash prize because it provides maximum flexibility for the winner as to where they want to go or what they want to do with their winnings. We are so pleased that Lee won the contest, and that she is able to use the money for herself and for her mother – she essentially gets two trips from the same prize."
The next TripInsurance.com "Conquer the World" sweepstakes will launch in October.
For more information about TripInsurance.com and the "#ConquertheWorld" sweepstakes, visit www.tripinsurance.com or their Facebook Page.
Subscribe to our Cruise News Updates
.
Related articles