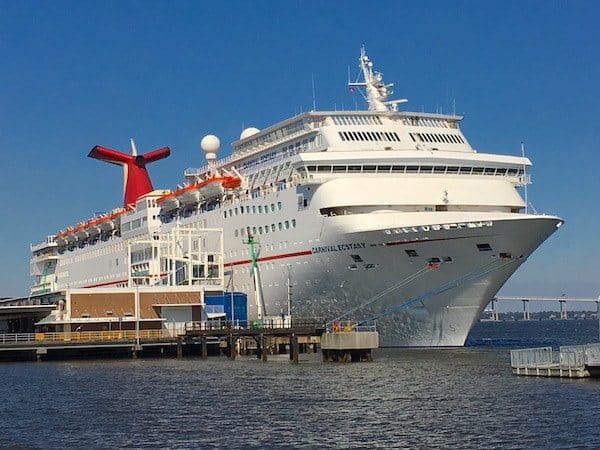 Guests sailing from Charleston or Baltimore will soon be taking part in Carnival's staggered check-in program. Carnival first started this process back in 2015 to deter 1000s of cruise guests arriving at once to the cruise terminal.
Staggered Check-in
Under the staggered check-in process, guests will pick a time to board the ship when they're checking in online. Guests will be able to arrive at the port up to 30 minutes before the check-in begins. Any guest who arrives before their time will be denied and asked to return during their check-in window. Guests will be able to select an embarkation time between 11a and 3p.
Start Dates
Charleston, South Carolina
Carnival Ecstasy – 7/09/2016 onward
Carnival Sunshine – 11/06/2016 and 11/11/2016
Baltimore, Maryland
Carnival Pride – 7/10/2016 onward
Status Has Priority
Platinum, Diamond, and guests that have purchased Faster to the Fun will be able to check-in at their leisure but will still need to select a time online.
More details can be found at: carnival.com.