UPDATED: As reported by Travel Weekly, the dispute between American Queen Steamboat Company and the Centers for Disease Control has been resolved, allowing the company to launch its new ship this weekend as originally planned.
A disagreement between American Queen Steamboat Company (AQSC) and the U.S. Centers for Disease Control (CDC) has resulted in the cancellation of the line's planned Sunday, March 21 inaugural sailing of its new paddlewheeler, the American Countess.

In a statement from the company, AQSC said the cancellation was due to the CDC's "review of our Coast Guard Certificate of Inspection and the date on which this certificate was issued." 
The CDC's 'Conditional Sailing Order,' released on October 30, 2020, forbids the operation of any cruise ships carrying more than 250 people, including crew. The American Countess can carry up to 245 passengers and 110 crew members, which would put it over the CDC threshold. But the line says it planned to launch the ship at reduced capacity, and that the CDC had been informed.
READ MORE: CDC Double Standard: Why Only Single Out the Cruise Industry?
"To be clear, we have a valid U.S. Coast Guard Certificate of Inspection in place that authorizes us to carry up to 249 passengers and crew," AQSC said. "We have been transparent with the CDC regarding our intentions to operate the American Countess with a reduced onboard capacity.
It's a setback for the river paddlewheel operator that launched its first sailing in more than a year on Monday, with the first of two full-charter voyages of the American Duchess on the Mississippi between New Orleans and Memphis. That vessel holds just 166 passengers and up to 70 crew, so it qualifies under the CDC order even without reduced capacity.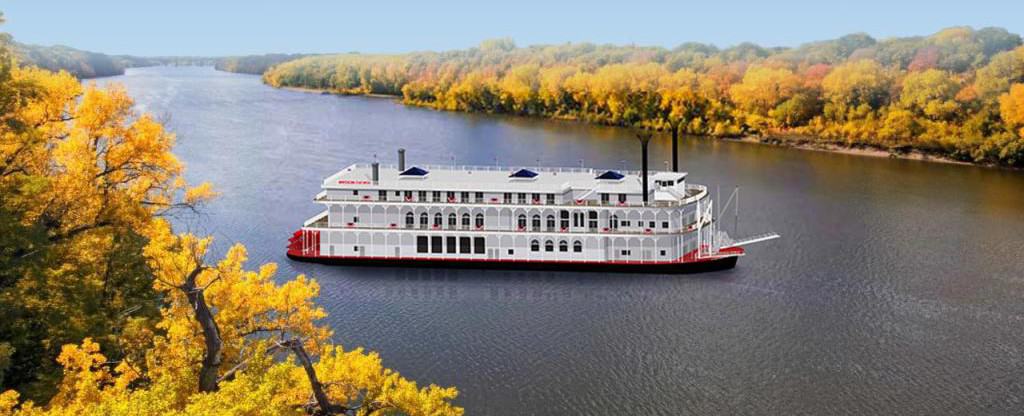 "Although we are disappointed with the CDC's actions, we are optimistic this latest challenge is short-term, and we are diligently working with the CDC so we can begin the inaugural season on board the beautiful American Countess and once again create amazing experiences for our guests."
The cancellation of the American Countess cruise is a big disappointment for AQSC, because the ship was scheduled to be christened dockside in New Orleans on Sunday before departing on a preview cruise to Memphis. The company says a scaled-back christening ceremony will still be held.
READ MORE: It's Time For Cruise Lines To Be Transparent
The first regular sailing of the new ship is scheduled for Sunday, March 28 and AQSC says it is optimistic it can reach an agreement with the CDC in time for it to take place.
Small-ship coastal cruising and river cruising is just getting underway again in the U.S. after a year-long pause. Last weekend, American Cruise Lines launched its first sailing since the pandemic began when the 100-passenger Independence coastal cruiser set off on a journey from Jacksonville and Amelia Island, Florida en route to Charleston, South Carolina.

American Cruise Lines has a fleet of 13 vessels, which include modern riverboats, authentic paddlewheelers, and coastal ships. All of them fall below the 250 passengers and crew CDC regulation. The line is set to launch river sailings on the Mississippi aboard its new modern riverboat American Jazz. The first sailing is scheduled for Sunday, March 21. 
Meanwhile, pressure is increasing on the CDC to communicate the next steps it will require for large-ship cruise lines to conduct test cruises and re-certify ships prior to a phased-in industry restart. 
When the 'Conditional Sailing Order' was released on October 30, cruise lines initially thought they could be conducting test cruises by year-end. But nearly five months later, they are still waiting for guidance from the nation's health protection agency on the logistics of the process.
American Queen Steamboat Company and its sister small-ship line Victory Cruises, announced in February that for sailings beginning July 1, 2021, all passengers, crew members, and non-shipboard employees will require proof of full vaccination.