Ports in Florida and Texas will begin vaccinating cruise line crew members and shoreside personnel this week, as the process of restarting an industry shut down for 14 months begins to gather momentum.
"We're Proud of Our Efforts"
In Florida, the news comes after the state expanded vaccine eligibility to include individuals who are in the state for the purpose of providing goods or services for the benefit of residents and visitors.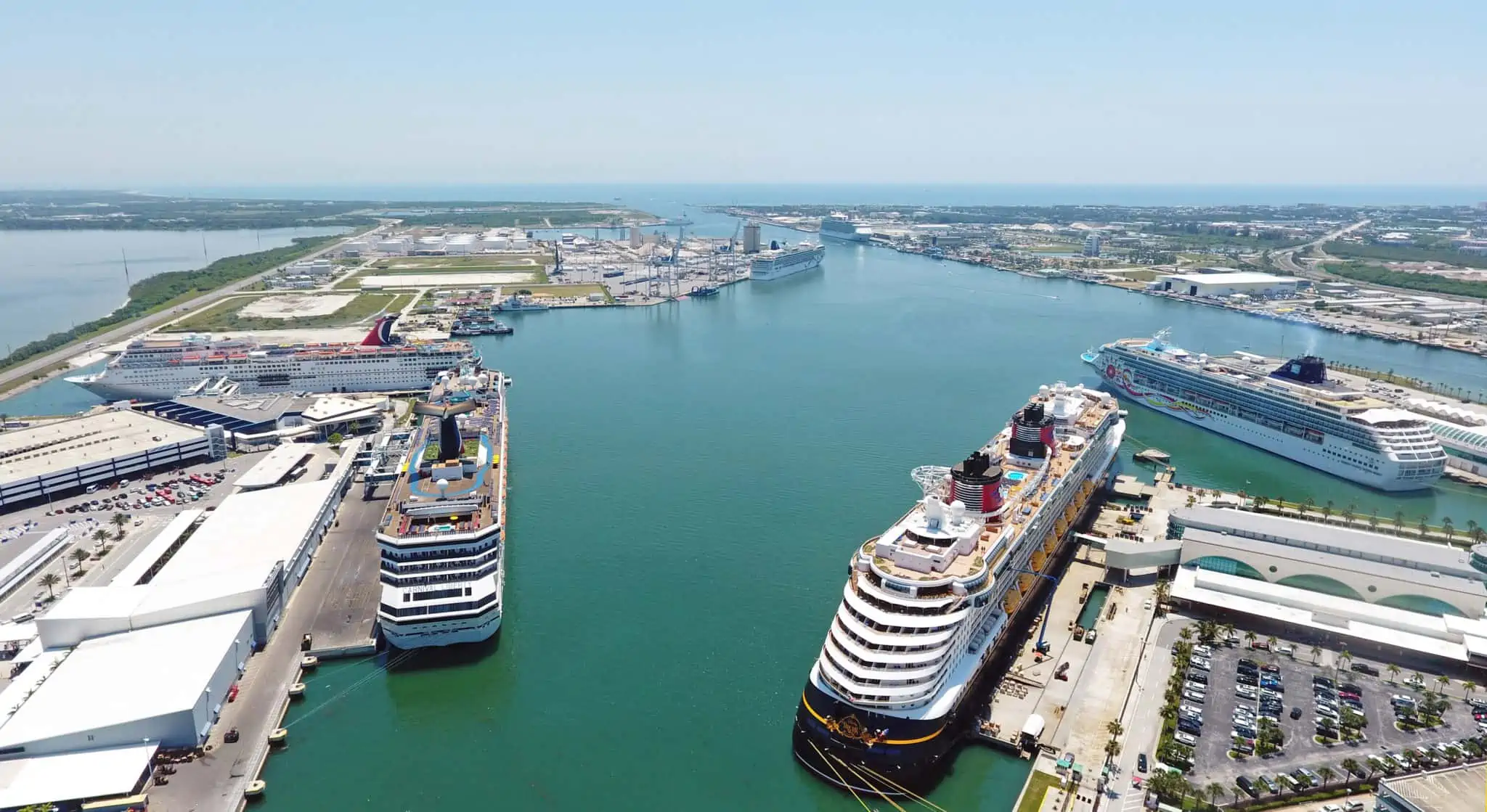 Port Canaveral was first to launch the initiative, with some port personnel getting vaccinations last Friday. Beginning this week, the port will have the capacity to vaccinate up to 1,000 crew members, shoreside, and waterside support personnel each day, while PortMiami will administer vaccines to up to 900 people per day.
"We have been working closely with our cruise partners, the Florida Department of Health, and our port community to come up with a plan and timeline of vaccinating cruise ship crews that could begin the process for a safe return to cruising," stated Captain John Murray, CEO of Port Canaveral.
"This expanded eligibility is significantly important for our cruise tourism business, and we're proud of our efforts to help get this industry up and running."
In Texas, the Port of Galveston says it plans to offer the Pfizer vaccine to crew members beginning this week, through a partnership with the University of Texas Medical Branch.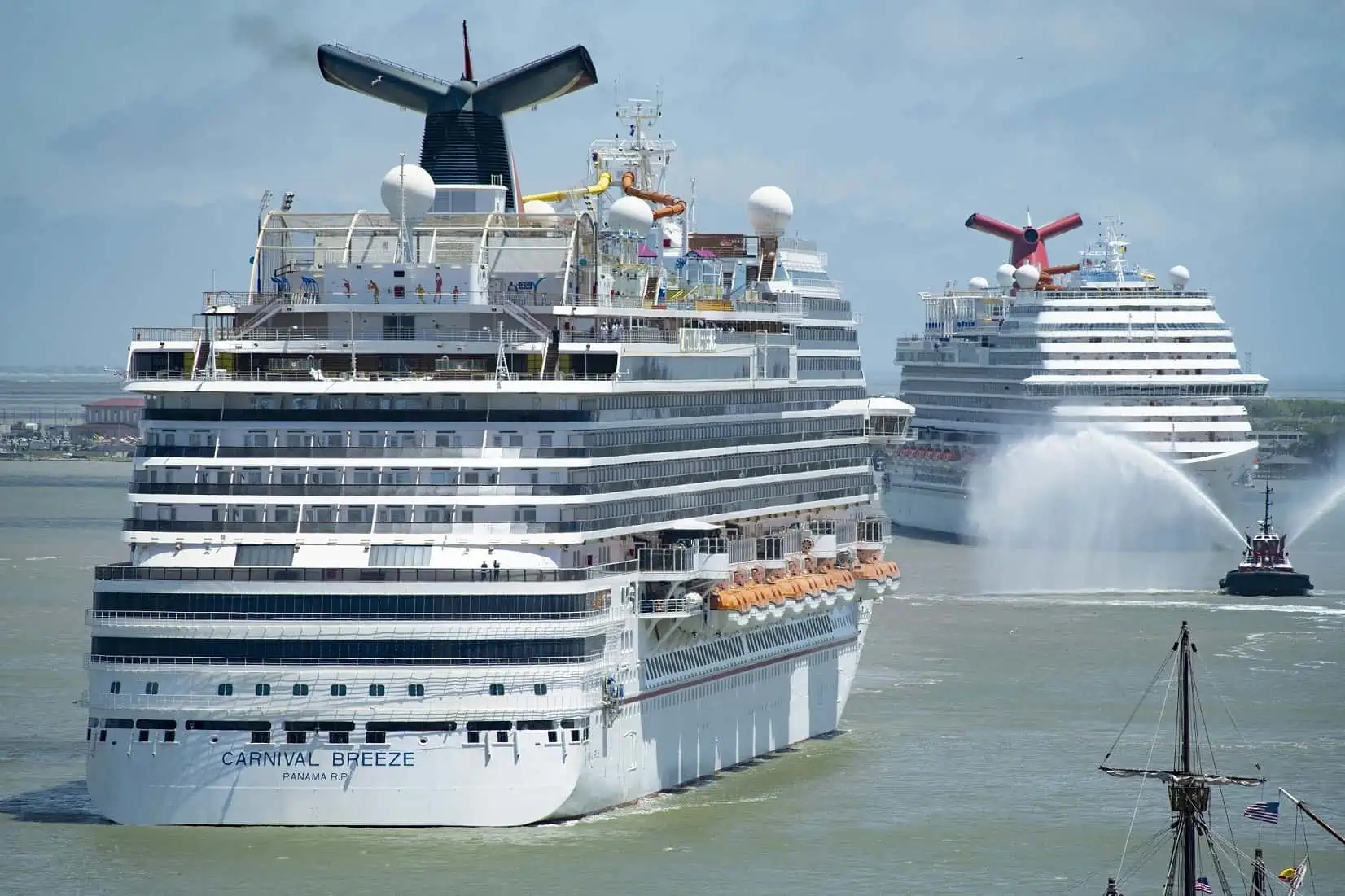 Carnival Breeze and Carnival Vista arrived at the port this weekend, to crew up and get some work done on the ships in preparation to begin sailing again. Port officials say 350 crew members are expected to be vaccinated today and tomorrow.
The inoculation effort comes in the wake of new guidance from the Centers for Disease Control and Prevention (CDC). The agency says cruising could restart from U.S. ports as early as mid-July. 
While the public health agency isn't mandating that crew or passengers be vaccinated, cruise lines that can demonstrate that 95 percent of passengers and 98 percent of crew on board are fully vaccinated will be able to resume cruises with paying passengers without having to conduct non-revenue test sailings.
Vaccine hesitancy doesn't appear to be a problem for cruise crew members. Royal Caribbean committed to vaccinating all of its crew members back in February, and says a survey found that 98 percent of crew members wish to receive the vaccine.
In related news, MSC Cruises has announced a fleet-wide COVID-19 vaccination program for all of its crew members. The program's roll-out began with MSC Bellissima's Captain Giuseppe Maresca and all of the ship's crew completing their vaccinations yesterday.
In this initial phase, MSC will prioritize crew members onboard its 10 ships that are set to operate summer 2021 cruises in the Mediterranean and northern Europe, as well as those that are scheduled to resume voyages in the Caribbean out of U.S. ports.
READ NEXT: 5 Things We Can't Wait to Experience on Disney Wish