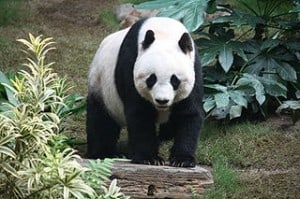 Viator.com – the leading resource for researching and booking more than 10,000 tours and activities in 800-plus destinations in more than 150 countries – has added a selection of new tours and activities for travelers to experience China beyond its two largest cities, Beijing and Shanghai, to get a first-hand glimpse into the country's mesmerizing sights and attractions.
Paradise, Tea Plantations and Puppetry in Hangzhou
Hangzhou, capital of Zhejiang, is known for its tea and silk production as well as its rich history and natural beauty. Both – and more – can be enjoyed on Viator's Hangzhou Cultural Tour including stops at Leifeng Pagoda, the China National Silk Museum and Qinghefang Cultural Street. Marco Polo once compared Hangzhou's legendary West Lake to paradise, and Viator's 4-Day Hangzhou Private Tour West Lake and Longjing Tea Plantation includes time to explore the gardens and courtyards surrounding it before enjoying a boat ride on the lake. To escape the city, the Wuzhen Water Town Full-Day Tour from Hangzhou includes the Hundred-Bed Museum, a wine workshop and shadow puppetry.
Relax with Giant Panda Bears in Chengdu
Chengdu, the largest city in Sichuan, is known for its laid-back and quiet approach to tourism. Those looking for a little more activity will enjoy a Half-Day Bike Tour while foodies can discover the culinary wonders of the region on a comprehensive full-day Sichuan Gourmet Food Tour or a Sichuan Cooking Class led by a professional chef. Nowhere is China's tea culture better represented than in the Sichuan province and on Viator's Private Tea Making Tour. Travelers looking to discover just what makes this region of China so popular (hint: cute plump black-and-white creatures!) will enjoy the Chengdu Full-Day Tour of the Panda Breeding Center and Sanxingdui Museum or the Half-Day Chengdu Panda Breeding Center Tour with Optional Baby Panda Holding.
Experience the Oldest European Settlement in the Orient: Macau
A former Portuguese colony, Macau today brims with the intoxicating fusion of both cultures, from the architecture to the monuments, churches and temples (and casinos). From Hong Kong, Viator's Private Tour Macau Day Trip stops at various historical and cultural sites including the UNESCO World Heritage-listed Ruins of St. Paul's, the 17th-century Cathedral of St. Paul and the Macau Museum. The 5-Day Hong Kong and Macau Independent Tour gives travelers the flexibility to explore Macau on their own with private transportation and accommodations, and the 5-Day Guangzhou and Macau Independent Tour stops at sites of national and historical importance with ample time to explore at leisure.
Rock Climbing and Cave Spelunking in Yangshuo
Yangshuo County in Guangxi Province is one of the most famous scenic spots in southern China, and with more than 65,000 limestone towers and numerous cave systems, it's also a prime destination for adventurous tourists, spelunkers and climbers. The 7-Day Yangshuo Bike Adventure is ideal for those looking to spend an adrenaline-filled week getting acquainted with Yangshou's landscape and culture, including four days on a bike, a hike through the Longji Rice Terraces and a cruise along the Li River. The Private Tour: Yangshuo Bike Adventure includes visits to hot springs, tai chi lessons and a Chinese massage, and the Private Bike Tour Yangshuo Countryside Adventure with Family Option is fully customizable to suit abilities and interests including families with children, with child mountain bikes, infant seats and trailer bikes. Rock climbing enthusiasts will enjoy the Small Group Yangshuo Rock Climbing Adventure whether expert or beginner, and those looking for a more relaxing outdoor adventure will enjoy the Yangshuo Kayaking Adventure on the Li River, with beautiful views of the immense mountain range and lush woodlands.
Float Down (or up) the Longest River in Asia, the Yangtze
The longest river in Asia and the third longest in the world, the Yangtze holds an important place in the history, culture and economy of China. Viator's 4-Day Yangtze River Cruise from Chongqing to Yichang shows the best of what the region has to offer from the comfort of a 5-star luxury cruise like the magnificent scenery of the Three Gorges (the Qutang Gorge, Wuxia Gorge and Xiling Gorge), the Three Gorges Dam and Fengdu, China's only ghost city. The 5-Day Yangtze River Cruise from Yichang to Chongqing heads in the opposite direction along the river, also onboard a luxury ship with stops at the Three Gorges and other attractions.
Find out more about Viator excursions: www.viator.com.
Subscribe to our Cruise News Updates.