Viking has announced that its newest ship purpose-built for the Nile River — Viking Aton — was floated out last week, marking a major construction milestone and the first time the vessel has touched water.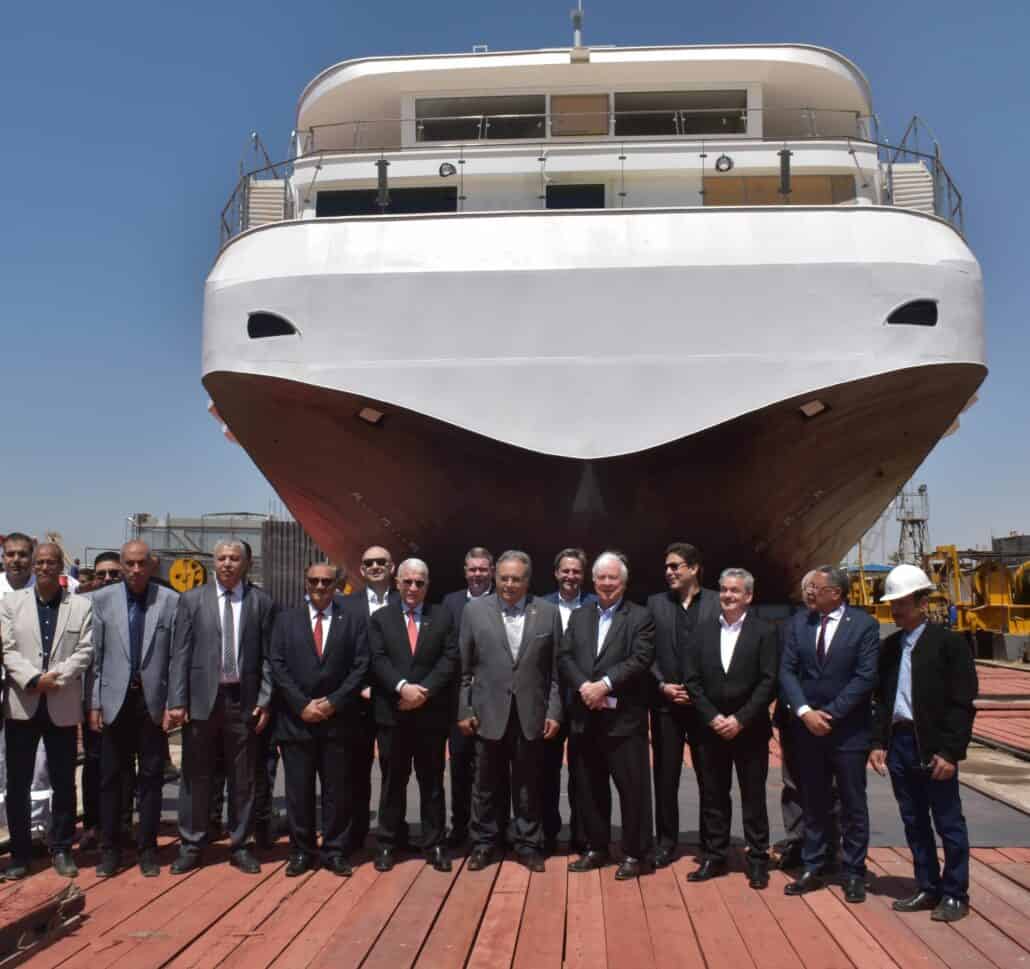 Set to debut this August, the 82-guest ship will join the company's growing fleet of vessels built for the Egypt river and sailing Viking's bestselling 12-day Pharaohs & Pyramids itinerary.
The cruise line's 2023 Egypt season is already sold out, and many dates in 2024 are selling out as well. This surge in demand has led Viking to open its 2025 Egypt itineraries for booking sooner than it had originally planned.
Viking Aton's traditional float out ceremony took place at Massara shipyard in Cairo on Tuesday, April 4th. The float out began around 1 pm local time when Viking Chairman Torstein Hagen and Sayed Farouk, Chairman of The Arab Contractors, together pressed a button that signaled to lower the ship-lift of the yard.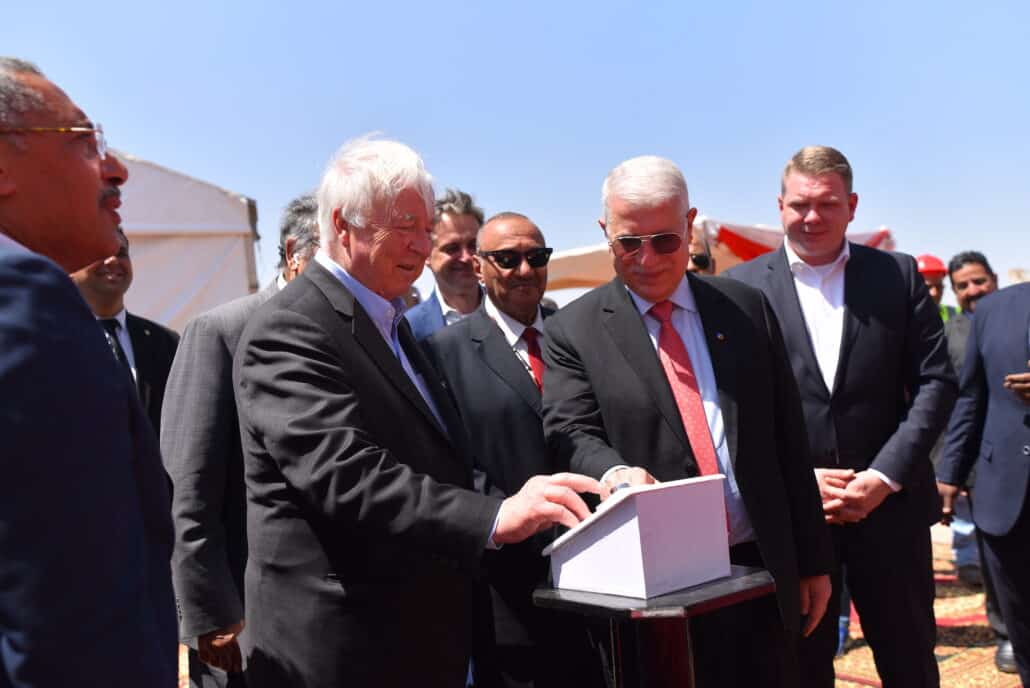 The vessel will now be moved to a nearby outfitting dock for final construction and interior build-out.
MORE: Carnival Cruise Line Hikes Rental Pricing at Two Port Destinations
Viking's Nile River Fleet
Inspired by Viking's other ocean and river ships with an elegant Scandinavian design, Viking Aton features many spaces that will be familiar to Viking guests, such as an indoor/outdoor Aquavit Terrace. She is the identical sister ship to Viking Osiris, another ship built for the Nile River, that debuted in 2022. On the Nile, she will also join Viking Ra, Viking's first Nile River new build that debuted in 2018.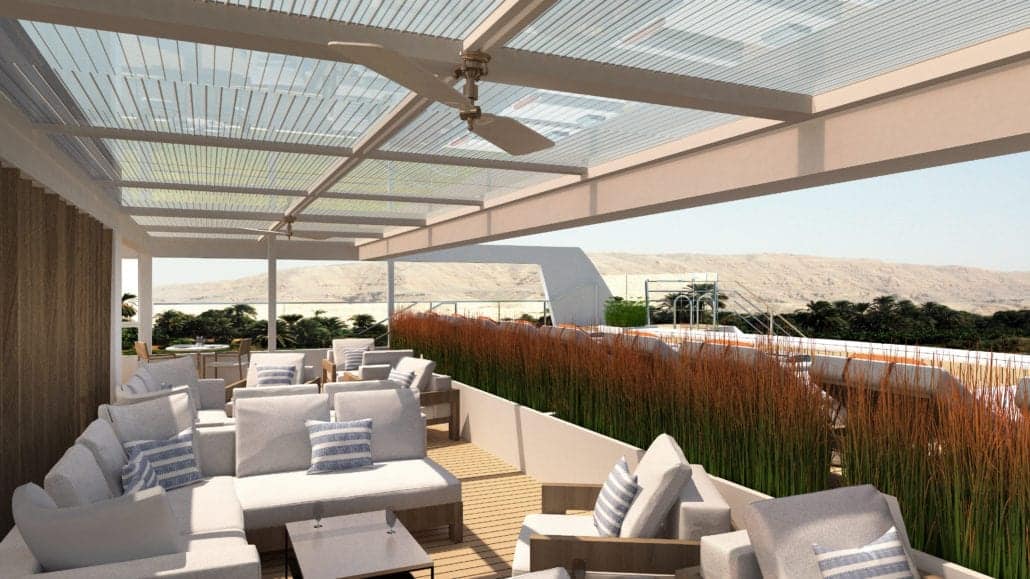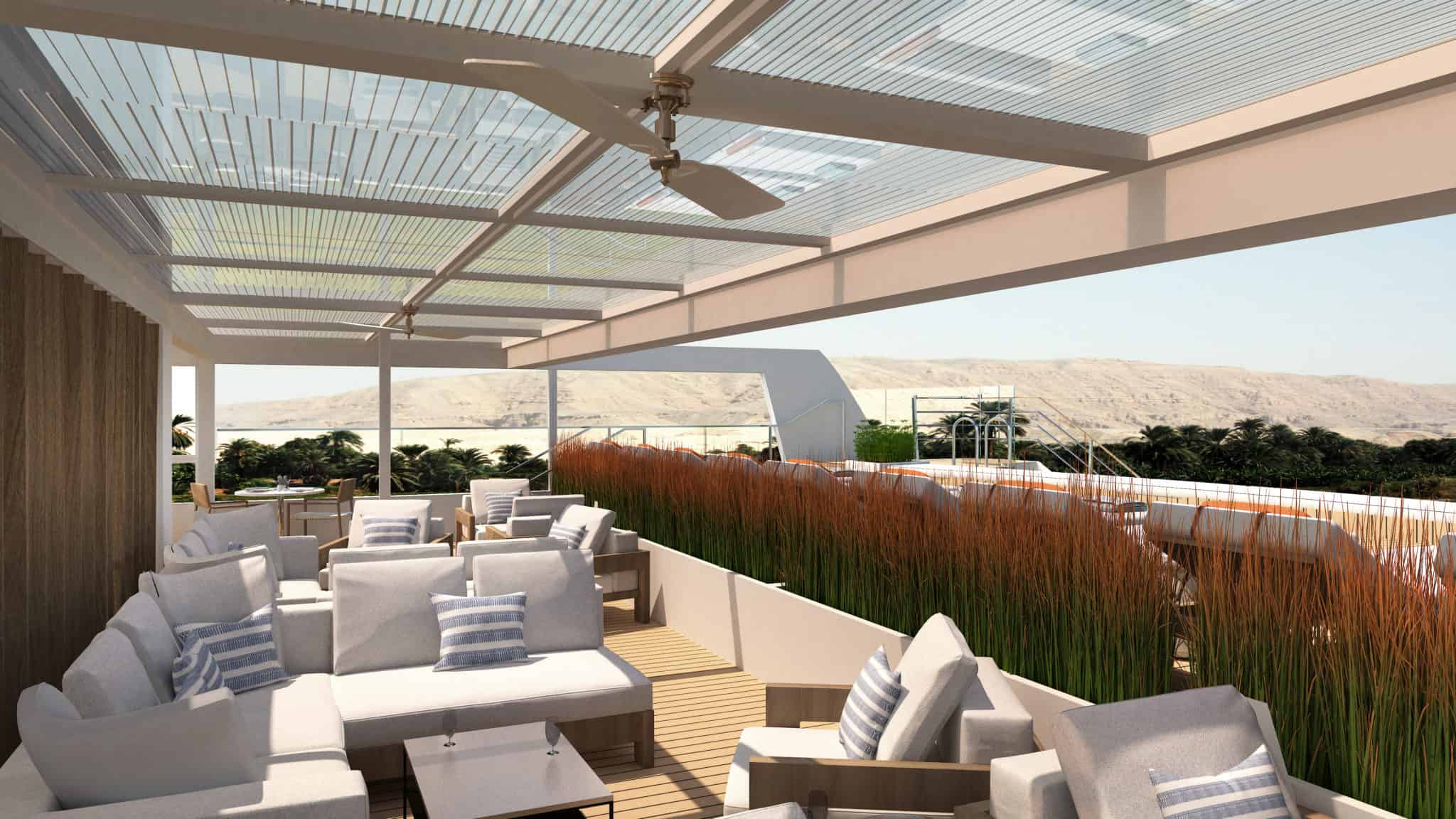 Two additional sister ships are planned for the Nile River by 2025, Viking Hathor, debuting in 2024, and Viking Sobek, debuting in 2025.
Pharaohs & Pyramids
The 12-day Pharaohs & Pyramids itinerary begins with a three-night stay at a first-class hotel in Cairo, where guests can visit iconic sites such as the Great Pyramids of Giza, the necropolis of Sakkara, the Mosque of Muhammad Ali, or the Grand Egyptian Museum.
Guests are then flown to Luxor where they can visit the Temples of Luxor and Karnak before boarding one of Viking's Nile River ships for an eight-day roundtrip cruise. A variety of special excursions that afford Viking guests rare or unique opportunities at different sites and destinations, called Privileged Access tours, will be part of the journey. They'll include visits to the tomb of Nefertari in the Valley of the Queens and the tomb of Tutankhamen in the Valley of the Kings and excursions to the Temple of Khnum in Esna, the Dendera Temple complex in Qena, the temples at Abu Simbel and the High Dam in Aswan, and a visit to a colorful Nubian village, where guests can experience a traditional elementary school.
The journey concludes with a flight back to Cairo for a final night in the city.
Those looking to extend their journey can book a pre or post-cruise extension that provides Privileged Access to archives and exhibits. These include the British Collections of Ancient Egypt extension, a pre-cruise extension in Jerusalem, and a post-cruise extension called Jordan — Petra, Dead Sea & Amman.
READ NEXT: Bookings Open For Holland America's 2024-25 Hawaii & Panama Canal Voyages