Viking is officially in the expedition cruising business.
The line's first expedition vessel, Viking Octantis, has begun its first season in Antarctica, marking a significant milestone for the company as it begins its 25th anniversary year.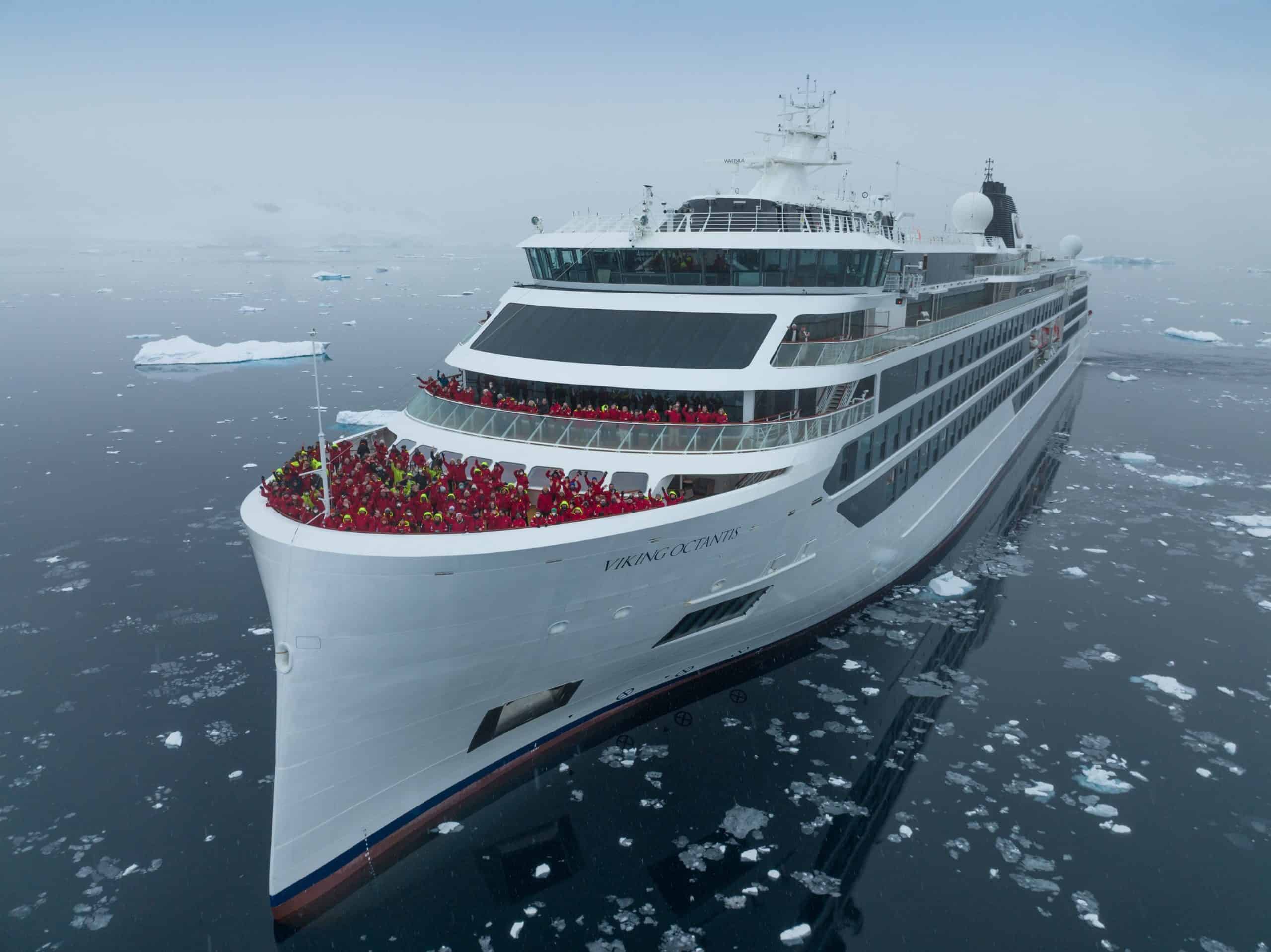 Expeditions have already been underway for several weeks now, and the first guests on Octantis' Antarctic Explorer itinerary have provided outstanding ratings and feedback so far.
"The Viking experience and the Viking people make this one of the best experiences of my life," commented Ken K.
Another guest, Patrick F., said "Having been on Viking, I knew this would be first-class, first-rate… it has just been phenomenal; I have learned a lot."
"It was nice to feel so confident and secure. The things we have been able to see up close and to step onto the real 'White Continent'… being in the snow, being where you can hear the penguins and the birds… it is very special," said Edna K.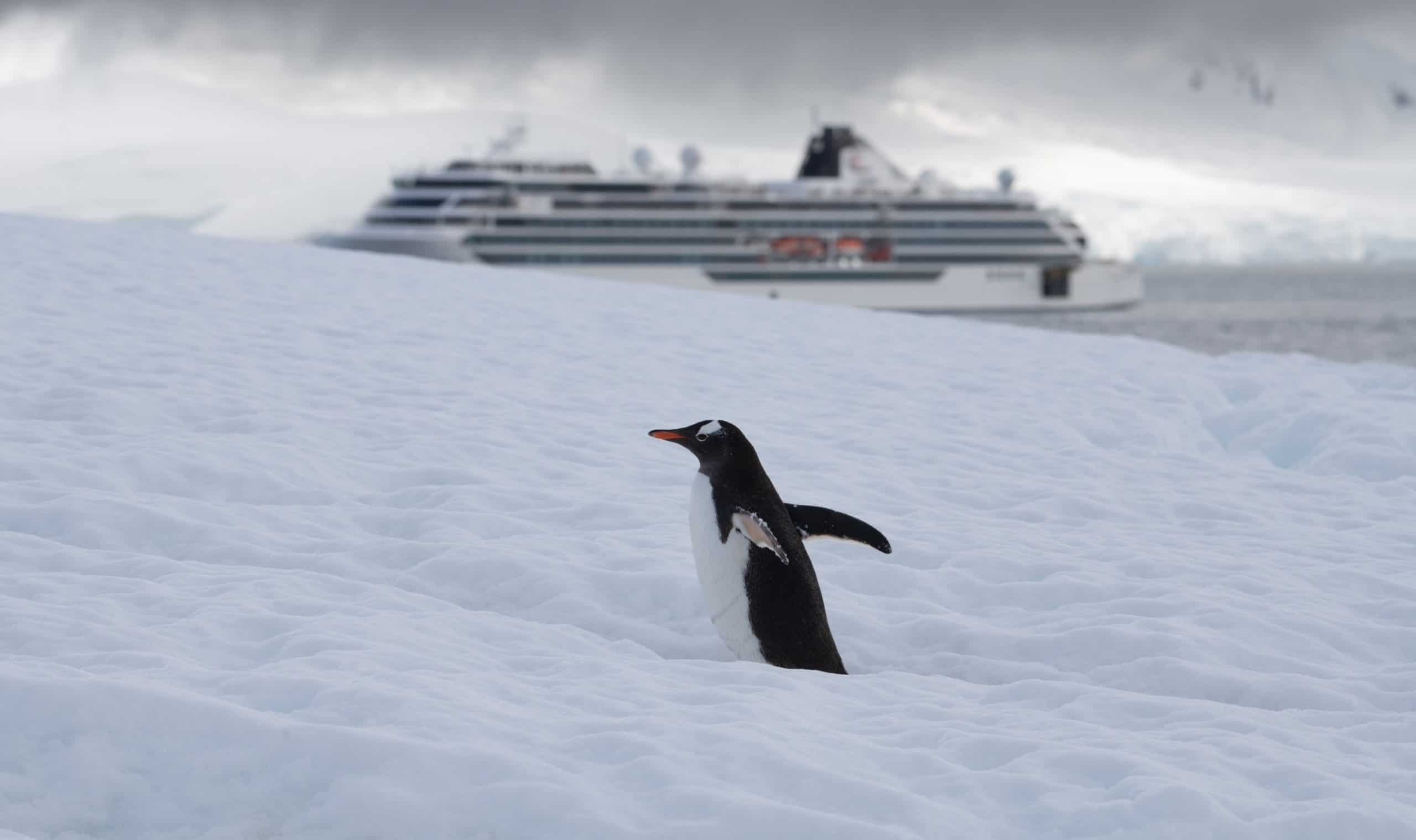 Viking Octantis will be spending the Austral summer in Antarctica (right now it is summer in the southern hemisphere), before heading north to be officially named in April in New York City by her ceremonial godmother, world-renowned Norwegian explorer and educator Liv Arnesen.
Arnesen became the first woman in the world to ski solo and unsupported to the South Pole in 1994. She sailed on Viking Octantis for its first two expeditions to Antarctica.
MORE: Viking Announces 2023 Expedition Cruises, Including New Great Lakes Itinerary
"When we started Viking 25 years ago, we wanted to do things differently—and since then, our mission has resonated with curious travelers. This week alone our guests are enjoying voyages north of the Arctic Circle and south to the Antarctic Peninsula—as well as to many great destinations in between," said Torstein Hagen, Chairman of Viking.
"Antarctica has always inspired the most intrepid explorers; for many, visiting the 'White Continent' is a once-in-a-lifetime opportunity. With the arrival of the Viking Octantis, we are offering our guests the opportunity to explore this unique part of the world in comfort and in the most responsible way possible."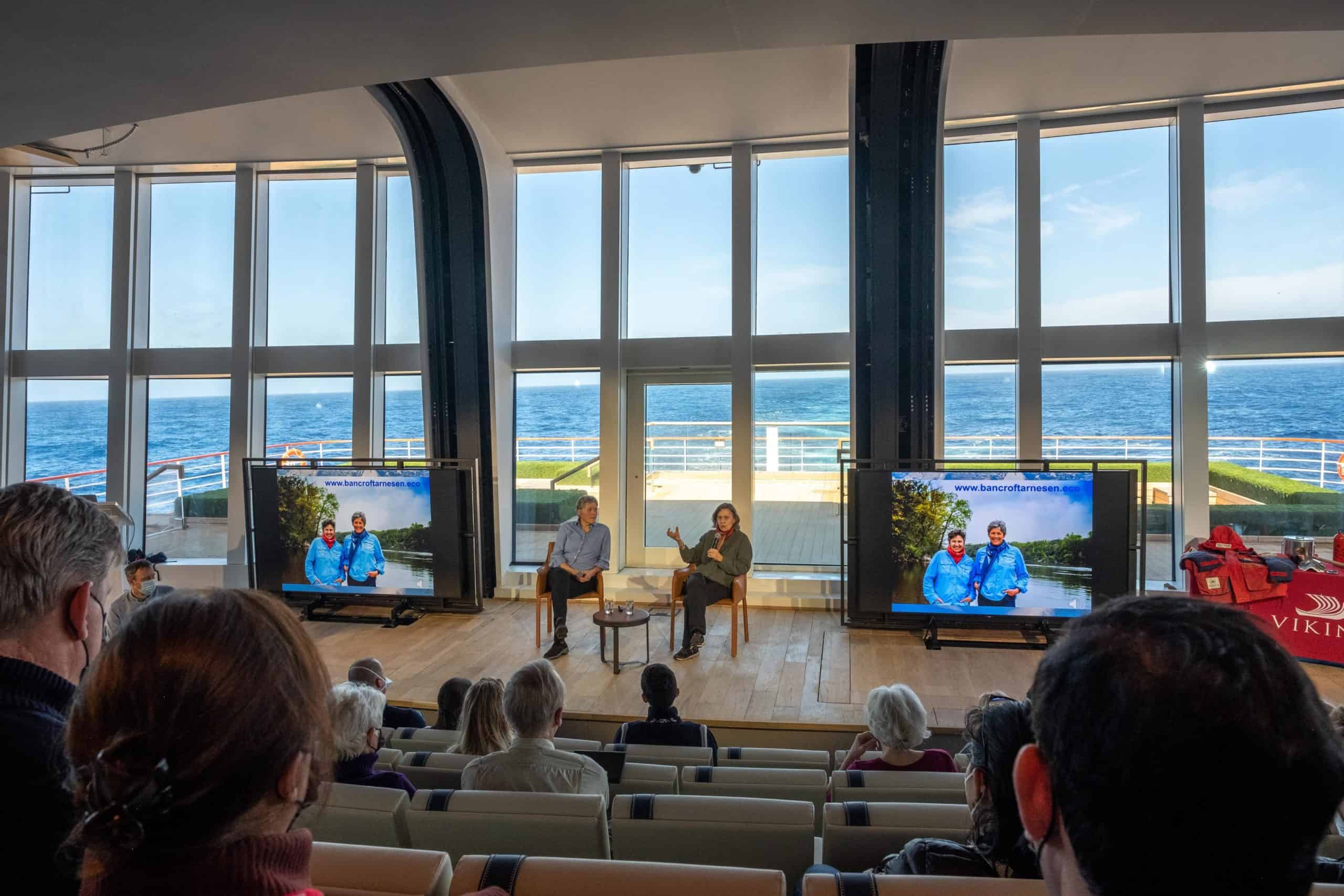 Following the official naming in New York City, Viking Octantis will make her way to the Great Lakes region for a series of spring and summer voyages.
Octantis' sister expedition ship, Viking Polaris, is set to join the Viking fleet later this year.
READ NEXT: CDC Lowers Cruise Warning Level — What Does That Mean For You?