Viking Ocean Cruises will be expanding their destination-focused cruising to the Caribbean and North America starting September of next year – for a short time only!  The line will feature five new itineraries aboard Viking Star.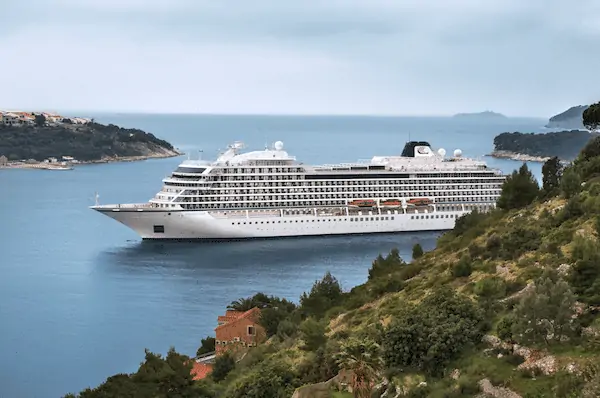 New Caribbean and North American Itineraries
These new itineraries were created partly to honor the early Viking trade routes beyond Scandinavia, and will provide an alternative to the cruises usually offered in the area.  This will include more time in port and unique experiences not found on other cruise lines.
Itinerary highlights include:
In the Wake of the Vikings (15 days; Bergen to Montreal) – Tracing the route of the Viking Leif Eriksson, this route begins in Bergen, Norway and stops in the Faroe Islands, Iceland, Greenland, and Newfoundland.  The cruise then sails to Quebec before arriving in Montreal.  Introductory 2 for 1 pricing starts at $6,499 per person.  Sail date: September 18, 2016.
Eastern Seaboard Explorer (13 days; Montreal to NY) – The perfect time to sail in Canada is undoubtedly autumn, and that's right when this beautiful sailing is.  From Montreal, cruise the St. Lawrence River to Quebec City, then it's on to Price Edward Island and Halifax.  Then sail down to Boston for an overnight stay.  After that, enjoy a rare crossing of the Cape Cod Canal on the way to New York City.  2 for 1 pricing starts at $4,999 per person.  Sailing date: October 2, 2016.
Eastern Seaboard to the West Indies (15 days; NY to San Juan) – This cruise traces the Atlantic seaboard of the US down into the Caribbean.  First, enjoy an overnight in New York City, then head on to Newport and Baltimore, Maryland.  Next, visit Jamestown from the port in Norfolk, and then it's down to Florida, for an overnight stay in Port Everglades.  The ship will finally sail into Caribbean waters, stopping in Turks and Caicos, Antigua, and St. Thomas.  2 for 1 pricing starts at $4,999 per person.  Sailing date: October 14, 2016.
West Indies Explorer (11 days; San Juan RT) – After spending some time exploring San Juan, Puerto Rico, sail to the Lesser Antilles.  Then it's on to Tortola, Antigua, St. Lucia, and Barbados.  After that, take in the beauty of the rainforest of St. Kitt's, and arrive in St. Maarten and St. Thomas before sailing back to San Juan.  2 for 1 pricing starts at $2,999 per person.  Sailing dates: October 28, November 7, December 17 and 27, 2016; January 6, 16, 26, February 5 and 15, 2017.
West Indies to Iberia (18 days; San Juan to Barcelona) – Embark in San Juan, and then the first and last port of call in the Caribbean is the Dutch side of St. Maarten.  After that is a six-day transatlantic crossing, where you'll then make landfall on the Portuguese island of Madeira.  Then, it's on to Casablanca in Morocco and Cádiz, Valencia, Spain and finally Barcelona.  2 for 1 pricing starts at $3,299.  Sailing date: February 25, 2017.
Viking Star has been classified as a small ship, and was engineered so that it is allowed access into smaller ports, making it a perfect choice for cruisers that might want a more unique itinerary.  Some features of the ship include all veranda staterooms, a Nordic spa, the Wintergarden featuring afternoon tea service, and an onboard cooking school.  She has two sister ships under construction, set to be delivered in 2016 and 2017.
For more information, visit vikingcruises.com.