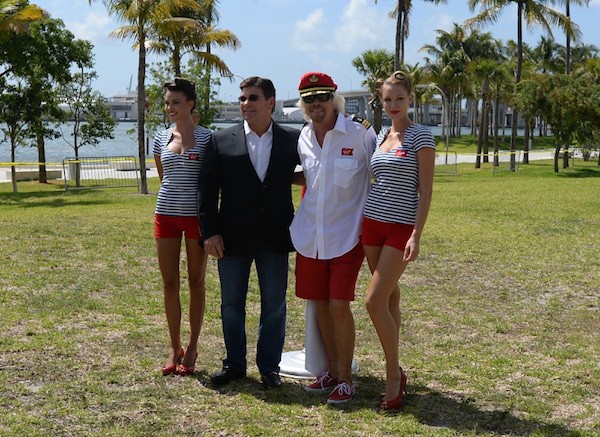 The wait is finally over and we now have more details on what billionaire Sir Richard Branson has in mind for his cruise line.
Before Today
In December, Branson said, "We plan to shake up the cruise industry and deliver a holiday that customers will absolutely love.  They'll be sailing on the latest ships offering great quality, real sense of fun, and many exciting activities all delivered with the famed Virgin service."
 What We Know
Virgin has a Letter of Intent with the Italian shipyard, Fincantieri.
First ship based in PortMiami
5 year agreement with PortMiami with a 5 year option
No word on where the other ships will go
The Ships
3 midsize ships
110,000-tons
1,430 cabins
2,800 passengers
Delivered 2020, 2021 and 2022
7-day Caribbean itineraries with a Sunday sail date
Quote
"The Virgin Cruises approach will appeal to cruisers and non-cruisers alike, and we look forward to being in Miami and delivering an experience for people who want a new way to cruise," said Richard Branson.
Final Thoughts
Richard Branson runs over 400 businesses and knows what he's doing.  We're excited to see what he and the Virgin Cruises team does with their new cruise line.
Technology announced on Virgin Cruises will be based on consumer input.
You go can to VirginCruises.com to give your thoughts on what the upcoming three ships should feature.
Video from Porthole Cruise Magazine
photo: Virgin Cruises