The rocky roll-out of Virgin Voyages' Scarlet Lady continues, with the new line cancelling Miami media events "in light of the current global headlines."
"We Have Absolutely No Health Concerns"
Virgin had originally planned a two-night event during which the ship would not actually sail, but guests would have a chance to check out the dining and entertainment options aboard Scarlet Lady.
It was then announced that the two-night event would be replaced by a single evening and, finally, that all of the launch events had been nixed.
READ MORE: Cruise Industry Working To Avoid Future Quarantines
Virgin goes out of their way to make it clear this is not because of any health issues on the ship. Rather, it's an issue of timing. "We want to ensure everyone feels it is the right time to celebrate with us," they said in a letter to media and other invited guests. "While Virgin Voyages has not been affected, we feel that postponing our launch celebration to a future date is the responsible thing to do. We plan to celebrate with you in Miami very soon."
After reiterating that the cancellation is not related to any health issues, the letter says that Virgin "elevated our health protocol and processes" upon taking delivery of Scarlet Lady.
Previous Events Were Also Cancelled
If this sounds familiar, it's because only last weekend, we told you that Virgin had cancelled similar events scheduled to take place in New York City. In that case, the two-night Scarlet Lady Showcase was to have been preceded by a special dinner at onboard restaurant Razzle Dazzle and a Drag Brunch, both of which were ticketed events open to the public.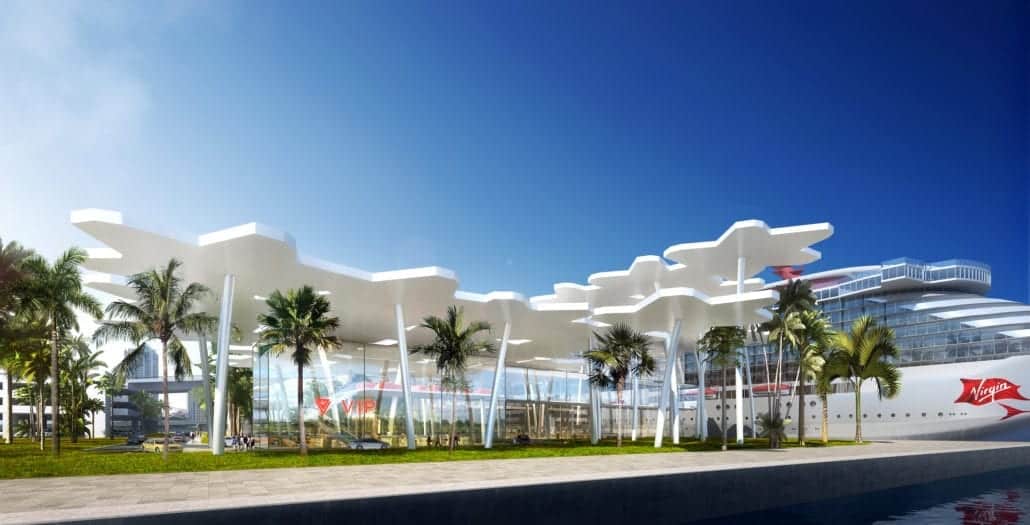 Ultimately, those events — as well as the two-night media preview — were cancelled. In fact, the ship wound up bypassing Manhattan entirely in favor of sailing directly to Miami.
READ MORE: Virgin Cancels Scarlet Lady Preview Events
The Scarlet Lady is Virgin's first ship, which will be followed by the Valiant Lady next year. Scarlet Lady will be homeporting out of Miami year-round.