Hard to believe it was way back in June of 2015 that Sir Richard Branson first announced his plans to launch a whole new cruise line, Virgin Voyages. Finally, our anticipation is paying off as today, cruise fans watched — via a Facebook live feed — as Branson's team officially cut the first steel which will be used to construct the ship at the Fincantieri shipyard in Italy.
What You Missed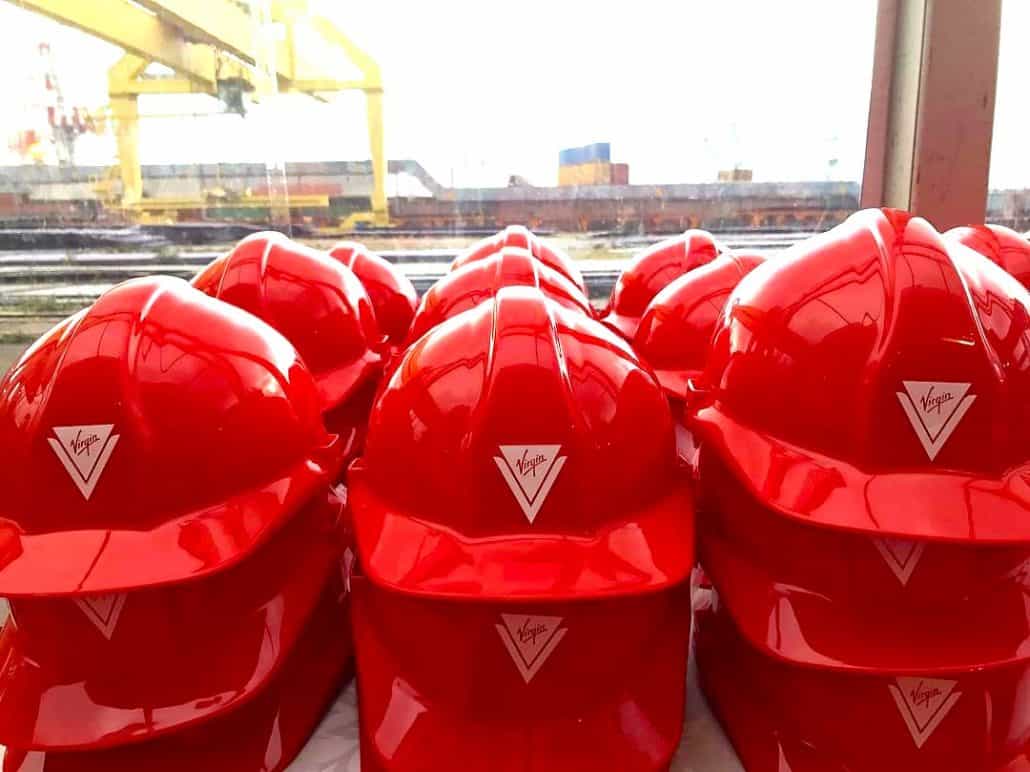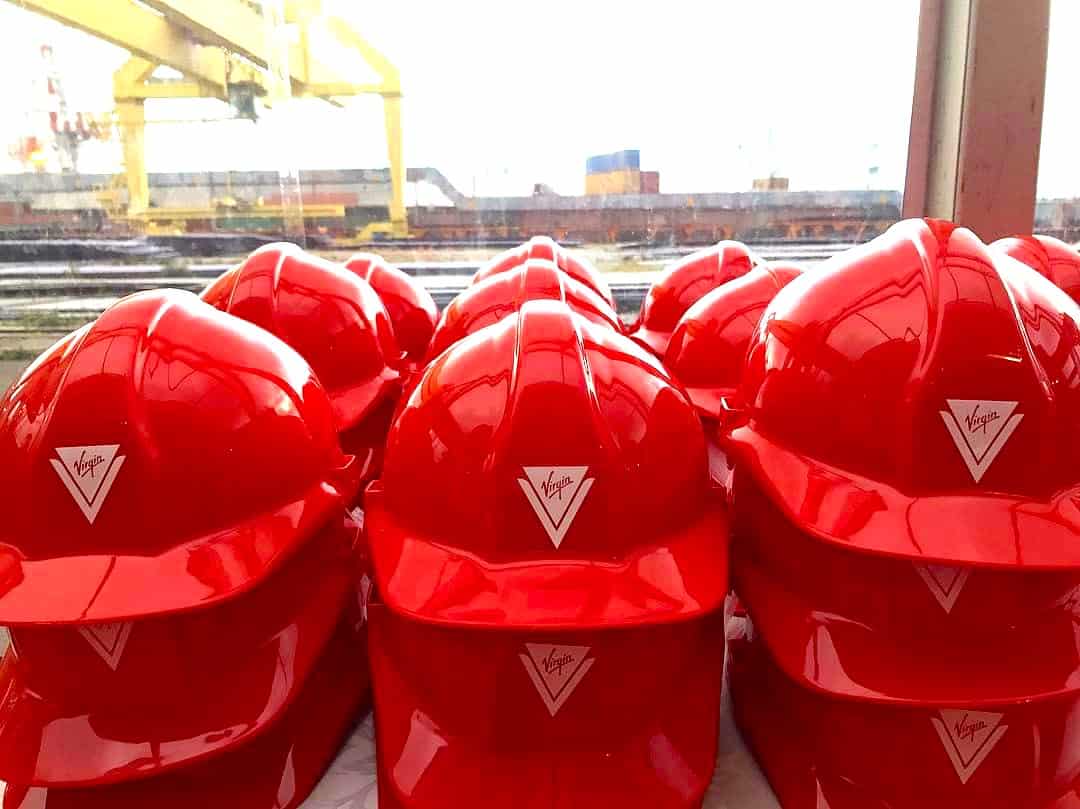 If you didn't see the presentation, the highlight was Virgin Voyages' President and CEO Tom McAlpin — one of the masterminds behind the launch of the game-changing Disney Cruise Line — made it clear that his latest efforts would also result in something revolutionary. "We are on a mission to change cruising for good," he said, adding that they intended to create "the world's most irresistible travel brand."
Few details were made available, largely because those involved have been told to keep their lips zipped! "They have been sworn to secrecy," the exec said, adding that violators would be punished "by a lifetime on land" and an inability to ever sail on the completed ships.
He added that since Virgin Voyages — originally Virgin Cruises — had, since first announcing their entry into the market, had "literally tens of thousands of passionate" cruise fans tell them what they were looking for in a line. And then, after Virgin Groups founder Richard Branson led the crowd in a pretaped countdown, the "mysterious red button" was pushed and the machinery — cleverly introducing itself via a painted greeting which read, "Hi! I'm The Steel Cutting Machine" — did exactly what it was meant to do.
"For those newbies to the shipbuilding industry," McAlpin said, gesturing to the number 6287 painted on the machinery, "that is the hull number of our first ship." He added that it would "be followed by 6288 and 6299" and, he hoped, many others in the future.
When Will The Ship Be Finished?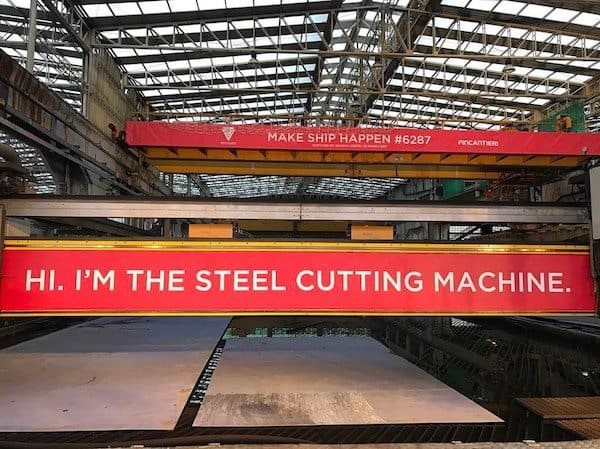 And now comes the hard part: waiting! The first of the 3 midsize ships, each weighing in at 110,000 tons and featuring around 1,400 cabins, isn't expected to arrive until 2020. Her sister ships will then make their debuts in 2021 and 2022. The first ship will sail from Miami, Florida.
What features are you hoping will be incorporated into the new ships? Are you planning to sail Virgin Voyages when they debut?