Carnival Cruise Line's newest ship Carnival Vista has arrived in New York City for the final time this morning.  She will soon depart on an 11-day repositioning voyage to Miami, which will become her year-round home.
These are photos from just a few hours ago this morning (Doug woke up really early!) – hot off the presses! (figuratively, of course)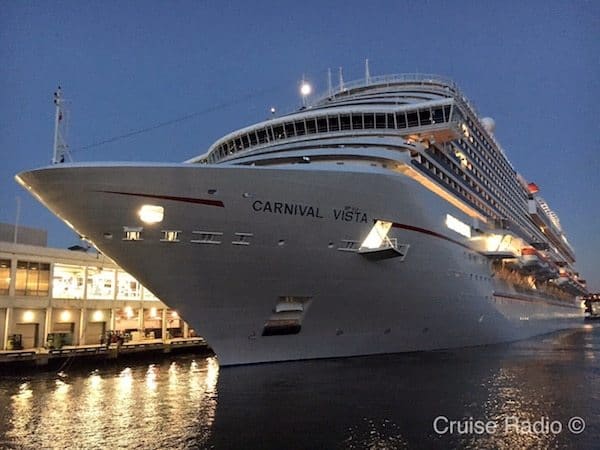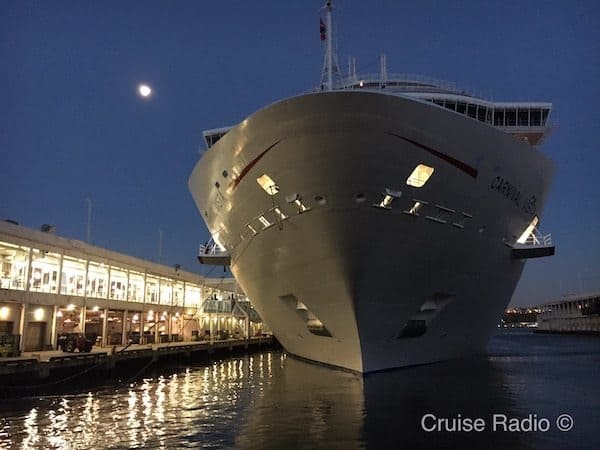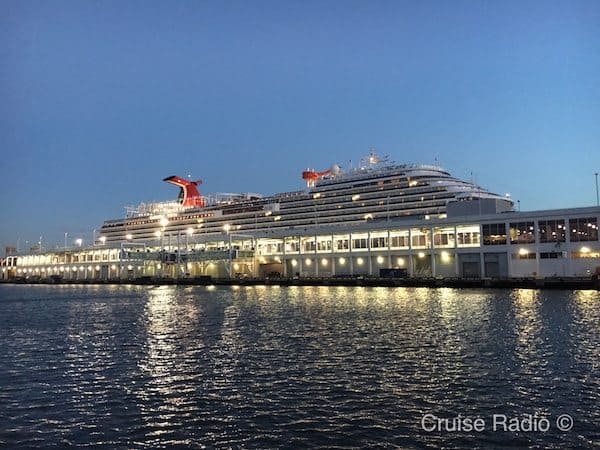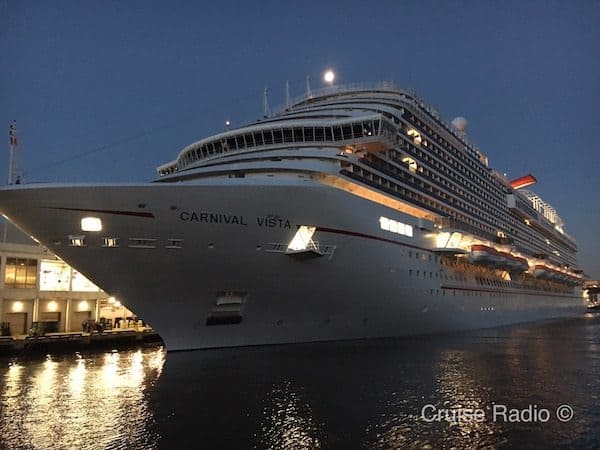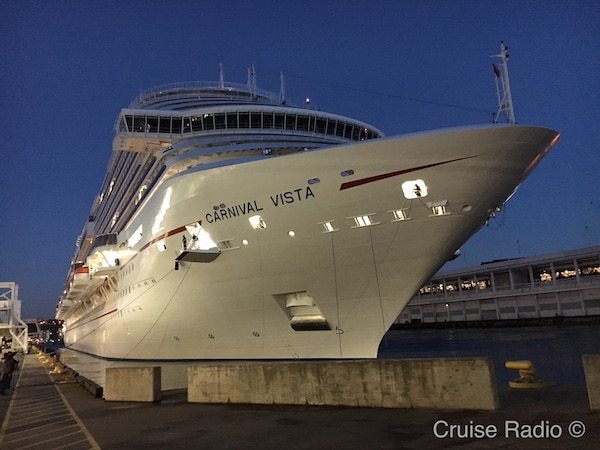 If you're heading out for a voyage aboard Carnival Vista soon, let us know! We'd love to have you on the show when you return.