For cruisers, talk about the Zika virus is becoming almost as common as discussions about chair hogs. This week, a woman who had traveled to Central America became the first person in California's Santa Barbara County to be confirmed as having contracted the virus while traveling. And now, the Center for Disease Control has expanded their warning.
Carnival's Latest Update
In their latest missive updating travel agents about the situation, Carnival Cruise Line's Acting Medical Director, Dr. Andrea Yates, wrote, "We wanted to make you aware that as of August 23, 2016, the CDC notice now includes the Bahamas among the affected areas."
This was a follow up to a letter Yates had sent two weeks previously in which she provided "important health-related information" for the recipients to share with their clients. "On January 15, 2016," the missive said, "the [CDC] updated their Zika virus travel health notice to Alert Level 2, (Practice Enhanced Precautions), with specific affected areas of the Caribbean and Central and South America."
That original letter outlined that, "as of August 3, 2016, the CDC notice now includes Antigua, Barbuda and Grand Turk among the affected areas." The letter explained that the virus is spread "primarily" through mosquitos, and that symptoms include fever, headache, skin rash and pink eye, and that generally speaking, symptoms are mild and "lasting from 2-7 days," with many experiencing no symptoms at all.
Who Should Worry
The main concern where Zika is concerned is for woman who are or may be pregnant. "There has been a recent increase in poor pregnancy outcomes among mothers who contracted Zika during pregnancy," explains Yates. "Knowledge of the link between Zika and these outcomes is still developing. For this reason, the CDC Advisory particularly impacts women who are pregnant and women who are trying to become pregnant."
As a result, it is being recommended that mothers-to-be consider postponing trips to any area where Zika is being spread. Those who do travel to the impacted areas are advised to consult with their doctor and follow any health-care advice the might offer. And Yates asks travel agents to tell their clients that if they experience any symptoms while on board, they contact their ship's medical center immediately.
Should You Cancel?
The decision on whether or not to travel during this time, particularly to an area impacted by the virus, is a personal one. The major cruise lines are working with concerned parties to reschedule their trips with as little difficulty as possible and, in many cases, no attached fee. As reported by Action News in Jacksonville, Florida, "more of the major cruise lines are offering credit [for impacted cruisers] that is valid for two years."
Will concern about the Zika virus impact your future travel plans?
Article updated on August 29, 2016 with new info about the Bahamas.
Pin this!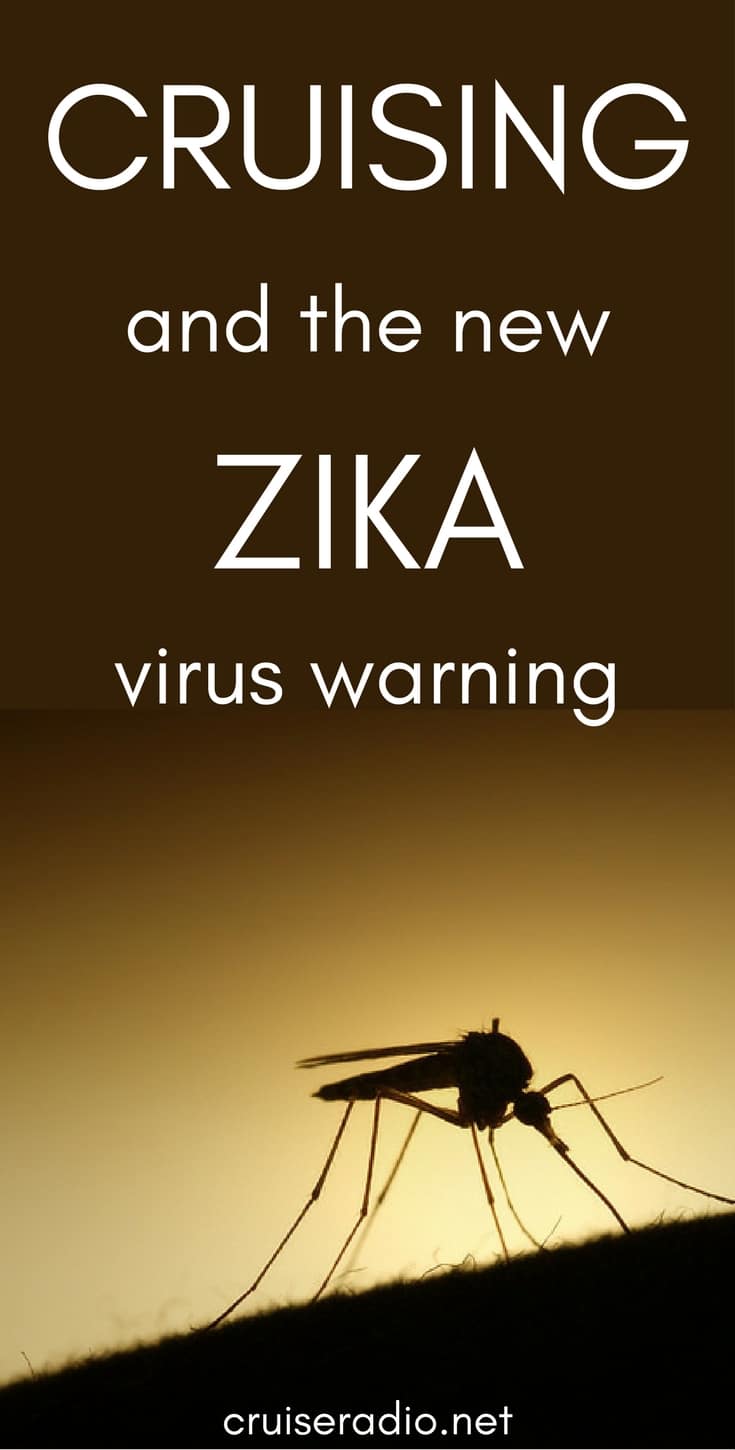 Pinterest image photo courtesy of Erik on Flickr.