Not all Carnival cruisers are alike. We're not talking about age or shape or demographic, but rather the level of passion they have for the Fun Ships which make up the Carnival fleet.
While Carnival's VIFP (Very Important Fun Person) loyalty program divides people by their Blue, Red, Gold, Platinum and Diamond status, we came up with a slightly different set of categories.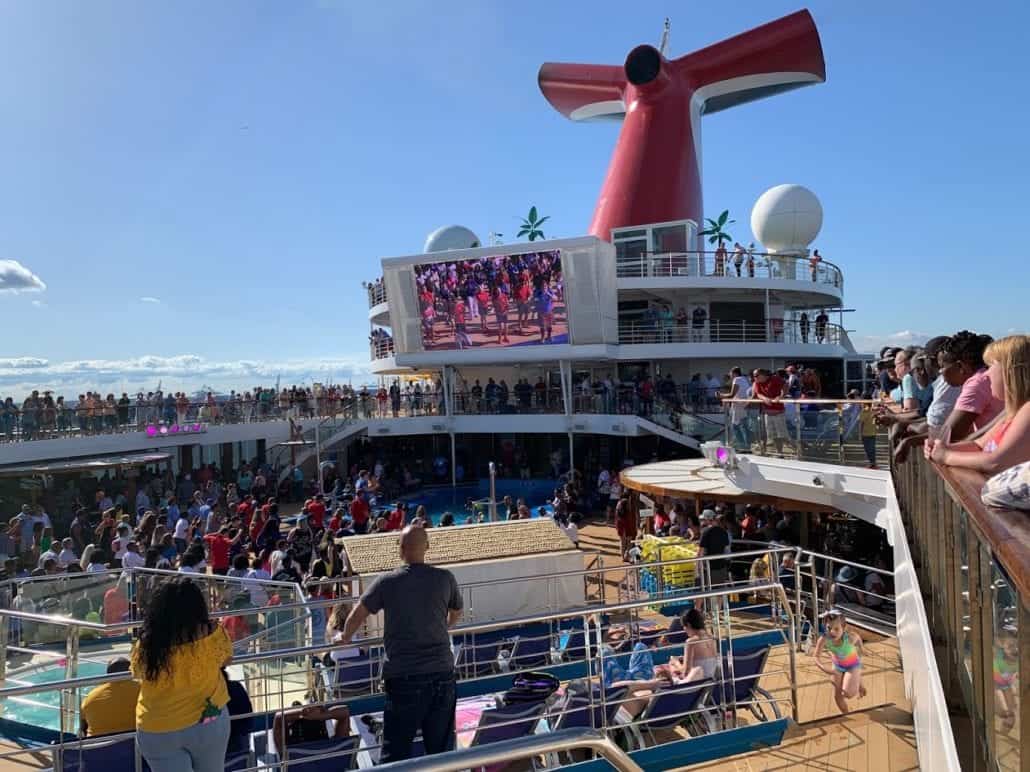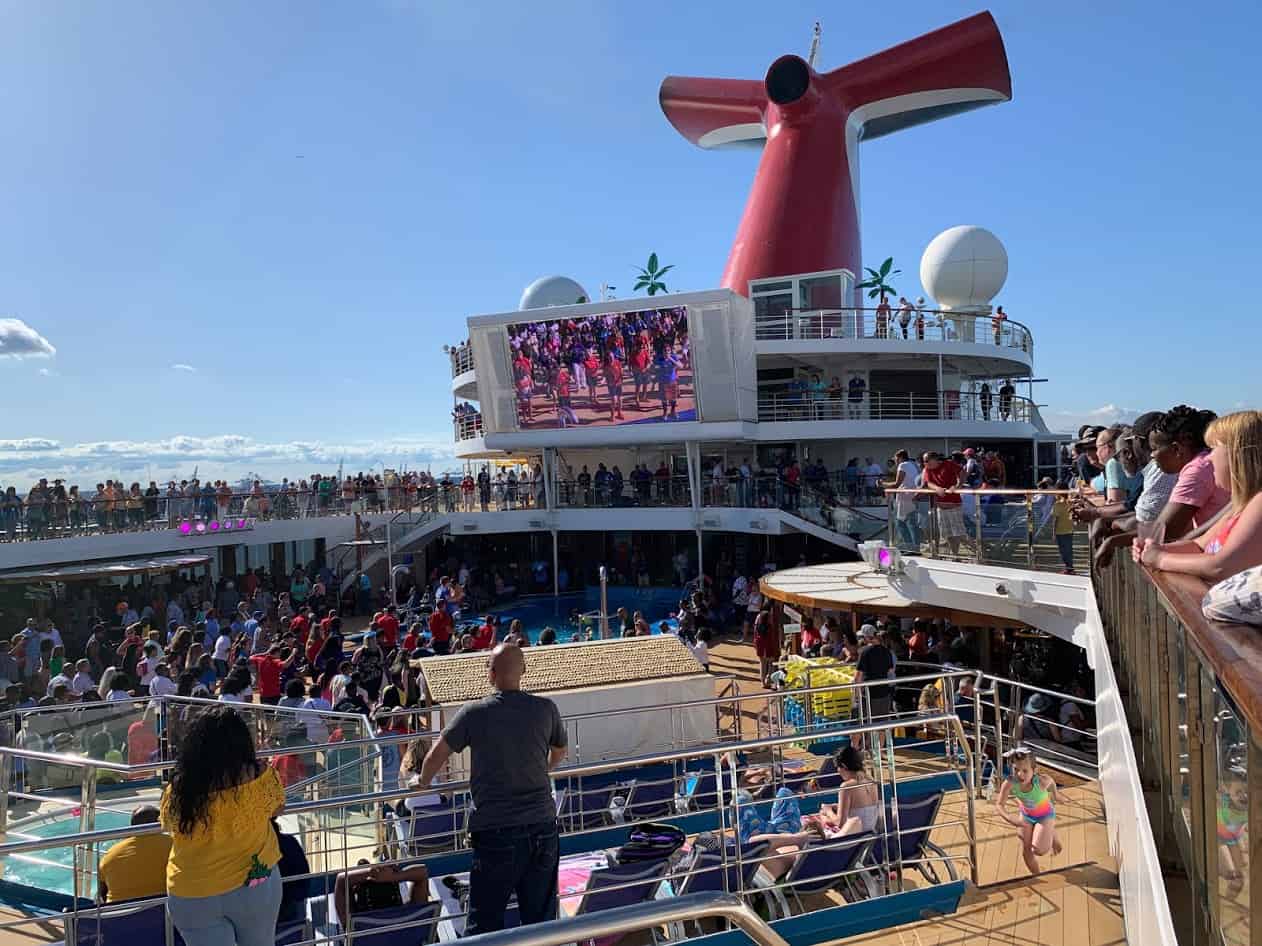 Because we're not big on slapping labels on people, we'll let you go ahead and place yourself in the category you think is appropriate. So read the definitions below, then hit the comments to tell us which best suits you!
Carnival Cruise Curious
You've heard whispers about what goes on at The Quest, and you occasionally check out John Heald's Facebook videos. You've even visited the website and poked around a bit, drawn in by the bright colors and the notion of being able to #ChooseFun.
You're definitely interested, but something's keeping you from taking the plunge. (Our guess? You're listening to the legendary league of Carnival haters.)

READ MORE: Carnival Doesn't Need You To Love Them, And Here's Why 
Carnival Cruise Newbie
You've booked your first Carnival cruise, but haven't actually sailed yet. Truth be told, you're equal parts excited and terrified.
You also have about a million questions. Should you buy the drink package? What time should you schedule dinner? Which specialty restaurant should you eat in? Do you have to dress up for formal night?
Take a deep breath and relax. We've all been exactly where you are. You'll likely make a few mistakes along the way, but you're gonna have an awesome time no matter what. And then you'll be ready to move on to the next stage of your development.
READ MORE: First Timer's Guide To Carnival Cruise Line 
Budding Carnival Cruise Addict
For a lot of people, this happens on around day three of their first Carnival cruise. Maybe they're slightly tipsy on a Cucumber Sunrise at the Alchemy Bar, or they've just taken the most incredibly satisfying nap on the adults-only Serenity Deck.
They look at the person next to them (or maybe the drink in their hand) and say, "Yeah, I could get used to this." And that, my friend, is why they invented the Future Cruise desk.
Before you even get off your first sailing, you can be booked on the next one. Or the next three. I mean, you're there, why not save time, right?
Junior Carnival Cruise Addict
Having taken two 7-day trips to the Caribbean and one 12-day Carnival Journeys sailing, you've hit the Gold level in their loyalty program. More important, you've come to realize that you're definitely a Carnival cruiser.
You've probably had little flings with other cruise lines, but you keep comin' back to the one you love. You've got a favorite ship, although as long as you're at sea, you're a happy camper.
You've walked away with your fair share of Ships On A Stick, and close friends have seen the picture of your crowning achievement: winning the Lip-Sync Battle with a killer performance of "It's Raining Men."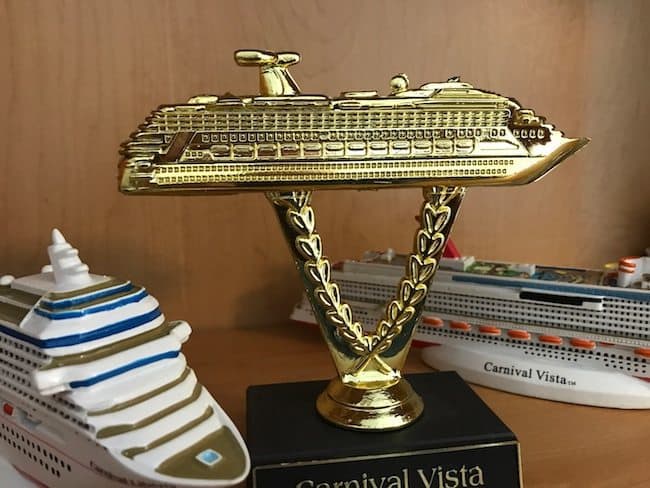 Full-Fledged Carnival Cruise Addict
If there were a Plutonium-Plated Triple Diamond loyalty tier, you'd have earned it. But you're not one of those annoying people who brags about their status, it's just a fact. You never have less than four countdown clock's going, and still get excited when it's time to do the single-digit dance. (Every. Dang. Time.) It's been years since you set foot on any ship which didn't feature that distinctive whale tail, and you've made it very clear that should Shaq decided to retire, you'll happily step into the role of Chief Fun Officer.