Dotted with famous architectural innovations, including the tallest building in the world and mammoth shopping mall hubs, Dubai is a perfect example of a city where old-world culture meets ultra-modern conveniences.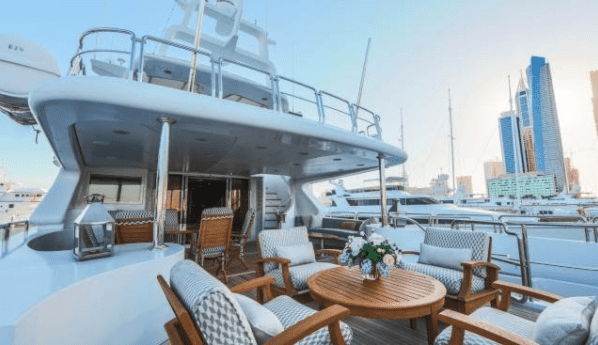 It's here where desert plains meet luxurious hotels, where huge man-made islands are not uncommon and supercars are nothing out of the ordinary, and the best way to see it all is through a luxury yacht charter.
Dubai is such an exciting proposition for charterers as it represents the perfect start for a trip down the Arabian Gulf, where each of the seven emirates provide unique and exciting cruising options.
To get you started in planning your Dubai luxury charter, in this article we touch on some of Dubai's amazing highlights. 
A chartering destination like no other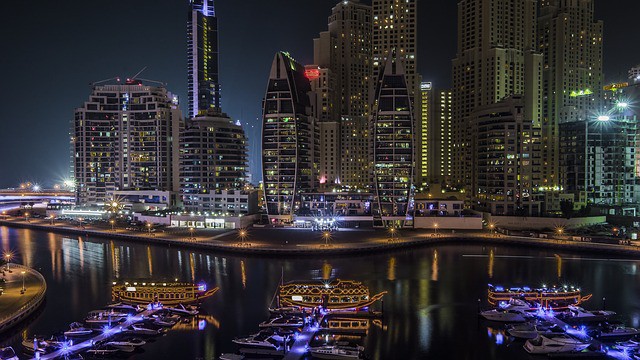 Having already built a reputation as the superyacht hub of the Arabian Gulf, it's not uncommon for people to travel from all over the world to embark on a Dubai luxury yacht charter.
Along with neighbors Abu Dhabi, Ajman, Fujairah, Ras al Khaimah, Sharjah, and Umm al Quwain, Dubai helps make up the United Arab Emirates and is perhaps the most famous of these emirates and with the country hosting events like the Dubai World Cup, the Abu Dhabi Grand Prix and the International Dubai Boat Show, it's easy to see why.
Dubai isn't just about big, fancy events though – bustling souk's (Arab bazaars), local delicacies like margoogat and luqaimat and the festivities of Ramadan make Dubai a rich cultural experience.
Although it can be quite hot in summer months, temperatures and humidity quickly drop after July, so you can spend your days swimming in the warm Arabian Sea and enjoy cooler nights from your private luxury yacht.
Cooler months are also when many of Dubai's important traditional cultural events occur, plus it's definitely the best time of year to take in the wonders of the Dubai Miracle Garden. 
Why Dubai is best with yacht charters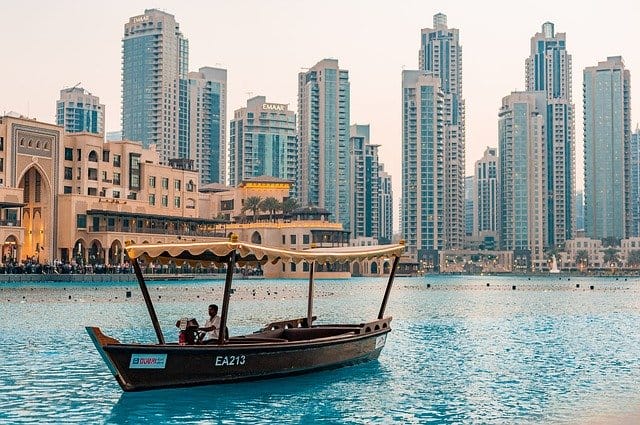 With countless spots to see, such as the Grand Mosque and the innumerable stores and the culturally diverse souks, experiencing it all through luxury yacht charter is easily the most convenient and comfortable way to do it all. If you're interested in absorbing some of the fascinating local culture, the historical neighborhood of Al Fahidi offers a stunning contrast between ornate old-world architecture and the gleaming modern buildings that Dubai is known for.
If the beach is more your speed, Dubai's Sunset Beach (known to locals as Umm Suqeim beach) is a surfing and fishing hotspot with the bonus of being a great area from which to see the kitesurfers perform impressive stunts at the neighboring Kite Beach. For an experience like no other, though, we recommend you leave the comfort of your charter to experience the desert for a night.
While here you can try your hand at sandboarding on the rippling dunes, watch traditional belly-dancing shows and eat dinner under the clear, star-studded night sky.
Experience Dubai in the best way possible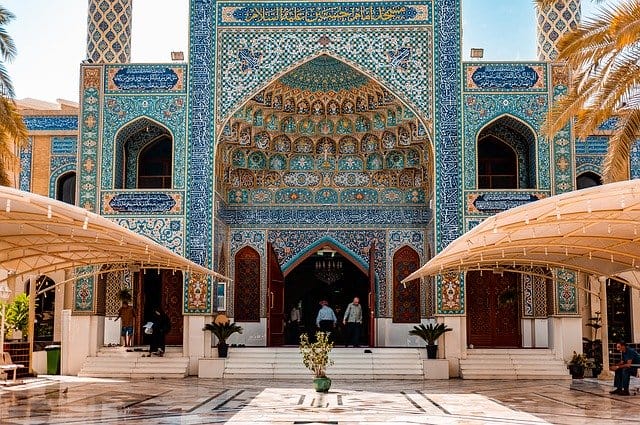 Whether you're engaging with a sensory journey through the Spice Souk, eating at Michelin Star restaurants or embarking on a desert journey, a luxury yacht charter is by far the best way to see Dubai. Make sure to go during winter (as the weather is still 25 degrees Celsius) and you'll be sure to leave pleased!